Super Bowl Podcast: Props, Picks And Positions By Oddsmakers
Sports Betting Podcast With Super Bowl 54 Coverage Including Props, Picks And Two Oddsmaker Interviews From FanDuel And William Hill
Another Super Bowl sports betting podcast posted at TheLines – an excellent online resource for sports betting news and information.  I add Episode #91 here with picks, props and a pair of interviews with insight from FanDuel and William Hill sportsbook directors and oddsmakers.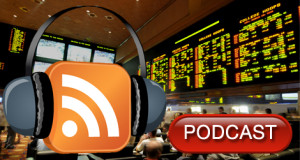 Previous Super Bowl podcasts at TheLines with Episode #89 on early reaction to NFL Super Bowl 54 betting lines. Super Bowl week includes Episode #90 Podcast with 500 ways to bet Super Bowl 54. More insights and updates plus other industry news you can bet on.
The mission of TheLines is to provide our readers with sharp analysis and opinion from our team of sports betting industry experts. And that's exactly what we do on The Lines Sports Betting Podcast covering the biggest, most important, and often the most ridiculous stories from the past week. Listen in as Matt Brown, Brett Collson and FairwayJay cut through the crap and tackle the topics you need.
Intro to Episode #91 Podcast @TheLines available on SoundCloud, Apple podcasts, Spotify, Stitcher, Google
1:30: Super Bowl lines. I chip-in at 5:00 and 8:45 about KC -1, total 54 and any potential movement.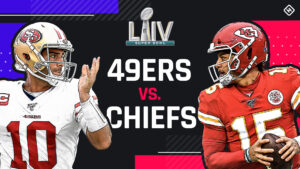 10:40: Interview with Nick Bogdanovich, William Hill US Director of Trading. I talk with Nick and review Super Bowl bets, props, and betting action the three days before Super Bowl 54. at 15:45, Nick notes that "it's very possible the Super Bowl total is a bigger decision than the side, which is very, very, very rare."
24:00: Big bets spread across Super Bowl 54 including Mattress Mack $1 million on San Francisco 49ers money line +120.
33:40: Super Bowl Props Strategy
39:00: Interview with John Sheeran, FanDuel Director of Trading and Risk. Super Bowl coverage. 47:25 huge prop bet – $267,600 on Chiefs RB Damian Williams 'under' 53.5 rushing yards. Also, "incredible amount of volume" on Chiefs QB Patrick Mahomes up to 30.5 rushing yards from opener of 27.5 yards  (3x the handle Mahomes rushing yards vs. his passing yards).  William Hill is up to 35.5 rushing yards on Mahomes.
57:45: Prop bets and positions from TheLines co-hosts including FairwayJay (1:03.45). Hundreds of ways to bet on the Super Bowl.
Author: FairwayJay
is a leading national sports betting analyst, writer, handicapper and sports betting insider providing insight and information you can bet on for nearly two decades from Las Vegas. He chips in additional sports betting coverage and reporting on industry news and events for leading media and sports betting sites and companies. Follow him on X (Twitter): @FairwayJay