Sports Betting Podcast: Super Bowl 54 And Opening Lines
Sports Betting Podcast #88: Super Bowl 54
Weekly sports betting podcast posted at TheLines – an excellent online resource for sports betting news and information.  I add Episode #89 here along with early reaction to NFL Super Bowl 54 betting lines with insights and updates plus other industry news you can bet on.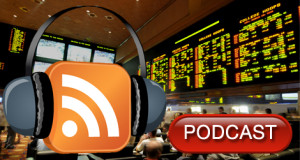 The mission of TheLines is to provide our readers with sharp analysis and opinion from our team of sports betting industry experts. And that's exactly what we do on The Lines Sports Betting Podcast covering the biggest, most important, and often the most ridiculous stories from the past week. Listen in as Matt Brown, Brett Collson and FairwayJay cut through the crap and tackle the topics you need.
Intro Episode #89 Podcast @TheLines available on SoundCloud, Apple podcasts, Spotify, Stitcher, Google.
1:00: College Football National Championship Recap – LSU over Clemson and instant reaction
5:15: Conspiracy: Did/do books lie about "sharp" action to drive bets on Clemson? 8:30 comments on sharp bets and money being bet with percentages provided publicly
15:30: Houston Astros Controversy And Sportsbooks Reaction – refunds, win totals, futures odds affected 
26:45: DraftKings Spring Sports Betting Championship – basketball betting during NCAA Tournament
34:20: NFL Conference Championships Recap – Chiefs over Titans and 49ers over Packers
46:10: Mattress Mack bets $1 million against KC Chiefs in two playoff games
48:30: Super Bowl – reaction, line movement and preview. 54:45 Super Bowl props
Compare odds at Las Vegas sportsbooks and FanDuel ,DraftKings and other legal sportsbooks at TheLines. Review Super Bowl 54 odds, match-ups and stats along with props.
Author: FairwayJay
is a leading national sports betting analyst, writer, handicapper and sports betting insider providing insight and information you can bet on for nearly two decades from Las Vegas. He chips in additional sports betting coverage and reporting on industry news and events for leading media and sports betting sites and companies. Follow him on X (Twitter): @FairwayJay