Super Bowl 54 Props Betting Breakdown
Super Bowl Props And Hundred's Of Ways To Bet On The Big Game
The weekend has arrived for Super Bowl 54 and the biggest flurry of betting action is expected leading up to kickoff at 6:30 p.m. ET on Sunday, Feb. 2.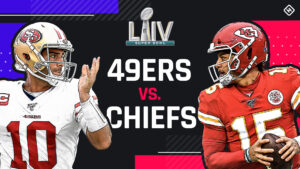 I'll update this page with more Super Bowl betting insight and information you can bet on.
In my recent article at Forbes, I provide some information on Super Bowl Props the Pros are Betting between the 49ers and Chiefs.
More sports betting news behind every major sports development at Forbes Sports.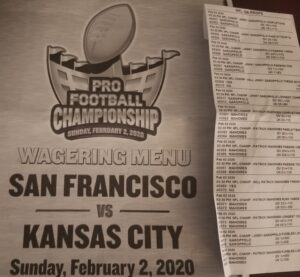 Information and insight in my Forbes update from Pro Football Focus, along with lines, odds and quotes from my interview with Nick Bogdanovich, William Hill US Director of Trading. Props and picks from professional gambler Bill Krackomberger as he checks out all the offerings in New Jersey and discusses with VSiN host Gill Alexander.
More Super Bowl coverage and info at TheLines, where I contribute with Super Bowl props, odds and information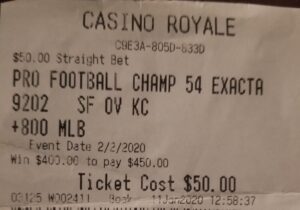 you can bet on plus a Super Bowl Podcast, which will continue with another special edition over the weekend.
Bet Your Super Bowl Winner Now was a recommendation I made in an article at Offshore Gaming Association prior to the playoffs. It paid off for Chiefs and 49ers bettors who grabbed 6-1 odds or better including exacta bets on the 49ers vs Chiefs Super Bowl match-up.
Here is the Super Bowl sitdown with oddsmakers from FanDuel and William Hill US in TheLines Podcast. Episode #91. I chip in with co-hosts Matt and Brett on Super Bowl props, picks and positions on betting Super Bowl LIV.
Follow along and get your bets in for Super Bowl LIV!
Author: FairwayJay
is a leading national sports betting analyst, writer, handicapper and sports betting insider providing insight and information you can bet on for nearly two decades from Las Vegas. He chips in additional sports betting coverage and reporting on industry news and events for leading media and sports betting sites and companies. Follow him on X (Twitter): @FairwayJay