College Football 2022 Week 7 Picks And Top 25 Matchups
The 2022 Week 7 picks and college football Top 25 report includes a season-high six Top 25 match-ups on Saturday, Oct. 15. I provide a preview and picks of those games below, and initially posted Week 7 picks at Offshore Gaming Association. I bet other games as well, and try to monitor and stay ahead of some of the market moves.
I waited on taking Tennessee and have since bet at Volunteers +9 after posting the current line Friday afternoon at Tennessee +7.5. We'll see how it works out, but after cashing in on Tennessee in Week 6 with the Volunteers easy victory at LSU, 40-13, we're shooting for more on Tennessee against Alabama as the Vols try to tackle and roll the 'Tide.
See more game analysis with stats, including my Top 25 betting report at Forbes with the Alabama-Tennessee featured game. Additional coverage and chip-ins from me at FanDuel and The Duel Sports including: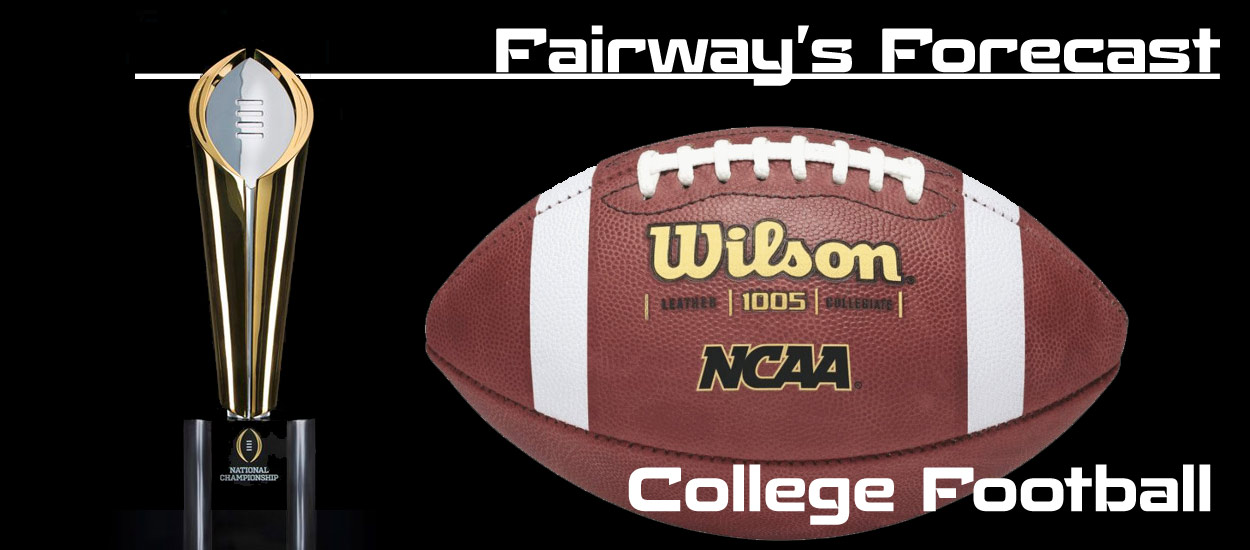 Week 7 Top 25 Matchups and Picks
See OSGA Top 25 report for full analysis and ATS picks.
No. 10 Penn State at No. 5 Michigan (-7) | 12 p.m. | FOX
No. 15 NC State at No. 18 Syracuse (-3.5) | 3:30 p.m. | ACC Network
No. 8 Oklahoma State at No. 12 TCU (-3.5) | 3:30 p.m. | ABC
No. 3 Alabama (-8.5) at No. 6 Tennessee | 3:30 p.m. | CBS
No. 16 Mississippi State (-3.5) at No. 22 Kentucky | 7:30 p.m. | SEC Network
No. 7 Southern California at No. 20 Utah (-3.5) | 8 p.m. | FOX
Types of bets and how to read the odds
No. 3 Alabama at No. 6 Tennessee | 3:30 p.m. ET on CBS
Line: Alabama -7.5 up to -8.5 and Total 66
I'm not passing up taking the No. 1 offense in the country averaging 548 yards per game with the balance and efficiency of Tennessee getting us the cash at Rocky Top. See last week's game analysis for more insight as we tackle the top-rated 'Tide this week with Heisman Trophy-winning QB Bryce Young (shoulder) a game-time decision.
Pick: Tennessee
No. 8 Oklahoma State at No. 12 TCU | 3:30 p.m. ET on ABC
Line: TCU -4 and Total 68.5
Texas Christian (TCU) improved to 5-0 SU, 4-0-1 ATS with last week's win at Kansas. The Horned Frogs have exceeded expectations including the oddsmakers by +56 combined points. Evaluating strength of schedule along with what the preseason or early season betting line would have been is another part of the handicapping process. This line has adjusted a full TD+ based on TCU's rise and results. Yet, Oklahoma State has matched TCU with 232 points scored in five games, and the Cowboys continue to shine in their own undefeated season with their top head coach Mike Gundy leading the way. Oklahoma State QB Spencer Sanders guides the Cowboys pass offense with a 12:2 TD-INT ratio and 296 passing yards per game against four FBS opponents. How 'bout this ATS stat for coach and the Cowboys: Oklahoma State is on a 10-1 ATS regular season run against Big 12 opponents, including 5-0 ATS away from home. We cashed with the Cowboys in their Week 5 win at Baylor, and plan to do so outright again at TCU in a high-scoring shootout.
Pick: Oklahoma State 
Check back for other betting odds, updates and information you can bet on. That includes our 2022 NFL underdog picks, where are 14-7 ATS with 13 outright winners so far this season. That follows a record-breaking 28-12 ATS 70% season in 2021 from a top of the leaderboard football handicapper.
Author: FairwayJay
is a leading national sports betting analyst, writer, handicapper and sports betting insider providing insight and information you can bet on for nearly two decades from Las Vegas. He chips in additional sports betting coverage and reporting on industry news and events for leading media and sports betting sites and companies. Follow him on X (Twitter): @FairwayJay