Sports Betting Podcast: NFL Player Gambling Suspension, NCAA Championship Week And NFL Week 14
Sports Betting Podcast #86: Sports Betting News and Information You Can Bet On.
Weekly sports betting podcast posted at TheLines – an excellent online resource for sports betting news and information.  I add Episode #86 here along with NFL articles and updates plus other industry news you can bet on.
The mission of TheLines is to provide our readers with sharp analysis and opinion from our team of sports betting industry experts. And that's exactly what we do on The Lines Sports Betting Podcast covering the biggest, most important, and often the most ridiculous stories from the past week.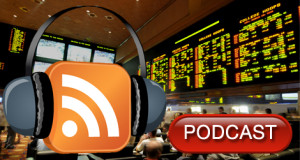 Listen in as Matt Brown, Brett Collson and FairwayJay cut through the crap and tackle the topics you need.
The Lines Episode #86 Podcast kicks off a 'bad beat' from Daily Fantasy Sports at DraftKings, as a player missed out on a $1 million first place payday on the Chiefs return of a blocked PAT against the Raiders. The 2 points on the return was the difference in his winning $1 million. Ouch. He finished 3rd for $40,000.
Arizona Cardinals player Josh Shaw suspended for betting on NFL games, and is a bigger problem than the NFL wants to admit.
FanDuel offers another refund to customers on a missed call by NBA officials.
College Football Conference Championship week.
I chip in with additional NFL coverage including Week 14 NFL lines, key games and market moves plus Week 14 look ahead lines.
Intro Episode #86 Podcast @TheLines available on SoundCloud, Apple podcasts, Spotify, Stitcher, Google.
1:00: Intro and Daily Fantasy 'Bad Beat' at DraftKings. Player missed $1 Million first place payout on a blocked extra point returned for 2-points by the Kansas City Chiefs.
7:00: Arizona Cardinal's Josh Shaw suspended by NFL for betting on NFL games. How the NFL handled the issue.
19:30: NBA controversy on officials mistake of James Harden dunk. FanDuel Sportsbook refunds customers bets on Rockets.
27:40: College Football Conference Championship week and College Football Playoff scenario. CFB future odds.
39:15: NFL Week 14 Preview and Picks with discussion of key NFL games – Baltimore at Buffalo, San Francisco at New Orleans, Kansas City at New England.
Author: FairwayJay
is a leading national sports betting analyst, writer, handicapper and sports betting insider providing insight and information you can bet on for nearly two decades from Las Vegas. He chips in additional sports betting coverage and reporting on industry news and events for leading media and sports betting sites and companies. Follow him on X (Twitter): @FairwayJay