Masters Odds 2023: Betting Guide With Leading Favorites and Player Profiles
The 2023 Masters – Players, Odds, Picks
The first golf major of the season has arrived, and Masters odds 2023 have been available for many months. Odds to win are getting bet into place, but the Masters Tournament offers so many more options when wagering to win. "A Tradition Unlike Any Other" has a little more anticipation with47-year-old Tiger Woods to tee off in a featured group this week.
I chip-in more coverage at Forbes including player profiles of the top favorites and contenders to win a green jacket.
I add more betting insight at Off Shore Gaming Association, and players guide at FanDuel and affiliate The Duel Sports with golfers history, results, betting recommendations, dark horse picks and more.
Keys to Handicapping and Contending at The Masters
Masters Odds 2023
Valero Texas Open 🏌️‍♂️
⛳️ Odds to Win (22.5% theo hold)

For app limits by golfer and to bet against golfers check the Golf Yes/No menus on the @CircaSports app. Tournament Matchups, Round 1 Matchups, Make The Cut, and Top 20 available.#ValeroTexasOpen | #PGATOUR pic.twitter.com/Q2I5pKeQ8J

— Circa Sports (@CircaSports) March 29, 2023
Masters Betting Data
You can see by the most bet players that the player-by-player betting guide with golfer's profiles will help direct you towards more outright winners, match-ups of interest and props including player prop bets. Included are Masters player performance history, insight and any strokes gained data. I'll update more betting data as available from leading online sportsbooks.
Masters wagering stat leaders @SuperBookSports

ticket count:
S Scheffler
J Spieth
W Zalatoris
R McIlroy
C Morikawa
C Smith
J Rahm
X Schauffele
J Thomas
M Homa
T Woods

money wagered:
S Scheffler
R McIlroy
J Rahm
C Morikawa
T Woods
J Thomas
T Finau
C Smith
J Spieth
X Schauffele

— Jeff Sherman (@golfodds) April 5, 2023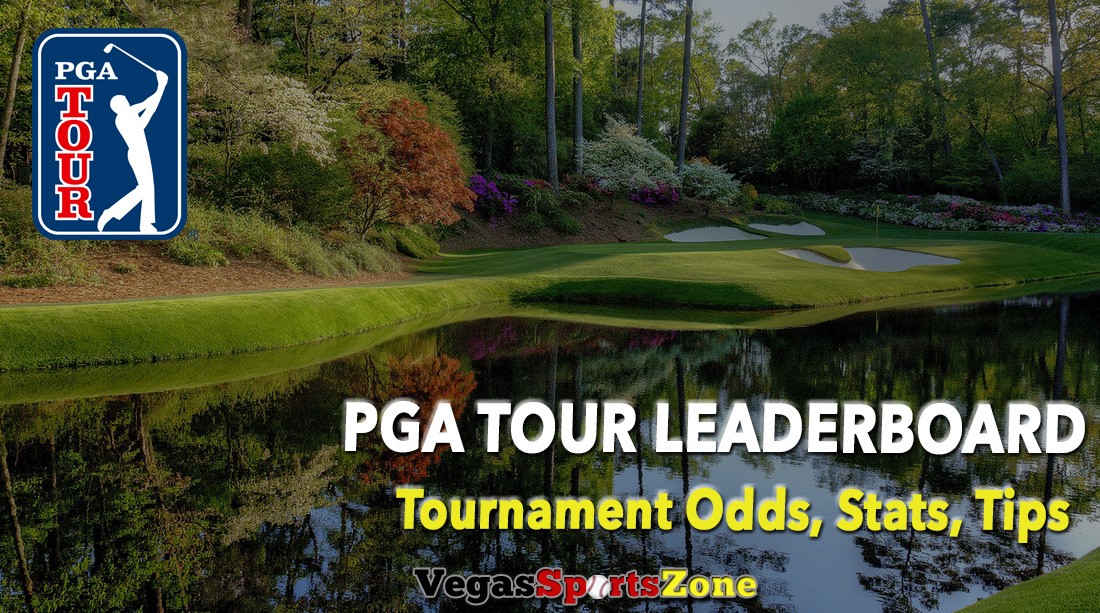 I continue to focus more on tournament match-ups, and top finishing position bets are also of interest and a way to add less risk and more profit while adjusting your bets and portfolio as each round is completed with adjusted odds and options.
The Masters 🏌️‍♂️
⛳️ Top 10 & Top 20

For our complete Masters menu check the @CircaSports app.#TheMasters pic.twitter.com/YtZr1pa92v

— Circa Sports (@CircaSports) April 4, 2023
Course: Augusta National Golf Club
Location: Augusta, Georgia
Date: April 6-9, 2023
Par: 72 / Yardage 7,545
In our Masters 2022 betting, we nailed more match-up winners and top finishing position with Rory McIlroy (2nd). Tournament match-ups vary at leading online sportsbooks, and I'll update more on this page so continue to check back and follow any other updates on Twitter: @FairwayJay. Again, I bet outrights and tournament match-ups earlier, and odds and lines change.
Recall also in 2021 when I posted posted a 2-0 tournament matchups as part of our 14-3 start to the year, and just missed cashing in a small outright win bet on runner-up Will Zalatoris in his Masters debut at 125/1. And in 2018 I crushed Masters odds and betting while posting 4-0 matchup winners and chippin'-in more matchup winners on opinions that went 5-0.
Masters Odds 2023 and Picks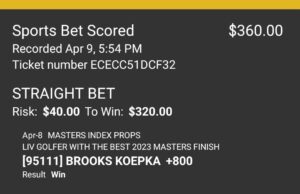 Fairway's Favorites: Rory McIlroy, Justin Thomas, Xander Schaffele, Jason Day
Fairway's Longshots: Tony Finau, Will Zalatoris, Sungjae Im, Tommy Fleetwood
Tournament Match-ups: Tommy Fleetwood (+100) over Justin Rose (Caesars).
Round 1 Match-up: Justin Thomas (+122) over Jon Rahm (Caesars). Collin Morikawa (-108) over Dustin Johnson and Tommy Fleetwood (+108) over Sam Burns (Circa)
Chip-in for additional tournament match-up picks, and email me for added direct picks and updates: [email protected].
Next week it's the RBC Heritage at Harbour Town in Hilton Head, SC, where we added more tournament match-up winners in recent years.
Masters Recap: No good on posted picks Fleetwood (33rd) loses tourney match-up and 2-2 overall on full tournament matchups. And 1-2 posted Round 1 match-ups. Prop bets better including Brooks Koepka (T2) top LIV finisher at 8/1 winner, didn't get best odds a week ahead of Masters.
Golf Betting Notes and History from FairwayJay
My golf coverage and research includes use and references from sites at Golf Stats along with Fantasy National and Data Golf. I gain added information and betting news with fantasy golf insight from FanShare Sports and other sites and golf analysts. That includes top golf insider Justin Ray Golf, who contributes to PGA Tour (dot com) and The Athletic with insightful stats. The site GolfStats has also has player performance charts and a player competitor tool plus added stats and previews.
I put it all together and add my intuitive feel for the game and betting acumen to provide golf picks and chip-in added insight with information you can bet on.
More than a decade ago I was a lead golf handicapper and analyst on a popular sports handicapping radio show out of Las Vegas whose picks were provided to a betting syndicate. I continue my golf coverage in a different format, and provide my experience and intuitive feel for the game and betting acumen to provide golf picks and chip-in added insight with information you can bet on.
This season, I'll add more Round 1 matchup bets. I will limit tournament matchups posted on these pages, but have more available to those bettors that chip-in and wish to correspond with me directly. You can email me at [email protected] for more picks and information you can bet on. Having been a proven performer for decades, I've posted picks the last two years on Vegas Sports Zone and tournament match-ups were 41-27.
FairwayJay's 2022 PGA Tour tournament match-up picks finished 20-12 and concluded with the TOUR Championship.
FairwayJay's 2021 tournament match-ups finished 21-15 following a 17-5 start January through May.
Author: FairwayJay
is a leading national sports betting analyst, writer, handicapper and sports betting insider providing insight and information you can bet on for nearly two decades from Las Vegas. He chips in additional sports betting coverage and reporting on industry news and events for leading media and sports betting sites and companies. Follow him on X (Twitter): @FairwayJay