March Madness Opening Round Odds, Matchups And Betting Updates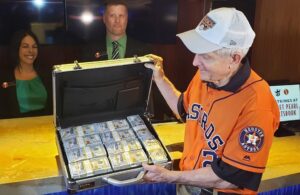 March Madness has arrived, the the opening round of the NCAA Tournament is always a rush. There is not a clear case for a favorite in the 2022 NCAA Tournament, but "Mattress Mack' has bet $1 million that the tournament winner and this year's college basketball champion will come out of the East Region (+260). The opening round odds and match-ups always provide the most entertainment, excitement and roars from the fans and bettors as more upsets come in and bets are decided in the closing minutes and seconds.
I chipped in an opening round odds NCAA Tournament update for Forbes about the Mattress Mack $1 million bet, and the opening round match-ups. Included are the Thursday's games with Caesars Sportsbook chipping in betting data.
2022 NCAA Tournament Opening Round Odds
Games start in an hour ❗😍

Check out today's Round of 64 odds and trends at #CaesarsSportsbook 🏀🔥 pic.twitter.com/lU12BSU9GR

— Caesars Sportsbook & Casino (@CaesarsSports) March 17, 2022
I also provide some team profiles, stats and odds outlook to track as the top teams advance through the NCAA Tournament with odds to win the NCAA Tournament and reach the Final Four.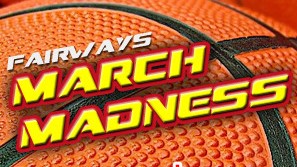 Check out each top seeds 1-5 in my coverage for the Offshore Gaming Association.
Baylor, Kentucky, Gonzaga and Duke
Arizona, Villanova, Kansas and Auburn
Purdue, UCLA, St. Mary's, Texas Tech, Arkansas, UCONN
South and Midwest Region – 3, 4 and 5 seeds
Tennessee, Illinois, Houston, Wisconsin, Providence, Iowa
Following the opening round of March Madness, the weekend will provide more closely contested contest and exciting basketball. Will all 16 favorites win in the round of 32 Saturday and Sunday to advance to the Sweet Sixteen? It's happened just once – in 2019 when we rode Texas Tech to the Final Four and Championship Game to cash in on bracket pools, side and futures bets but just miss a big one at 75/1 on the Red Raiders to win it all as they fell late and in overtime to Virginia.
More updates and NCAA Tournament coverage as teams get through the opening round and weekend on their way to the Sweet Sixteen.
You can bet on it.
Author: FairwayJay
is a leading national sports betting analyst, writer, handicapper and sports betting insider providing insight and information you can bet on for nearly two decades from Las Vegas. He chips in additional sports betting coverage and reporting on industry news and events for leading media and sports betting sites and companies. Follow him on X (Twitter): @FairwayJay