Fairway's Football Forecast – NFL Week 2 Underdog Picks And Preview
Identifying NFL Underdog Picks and Bets
Fairway's Football Forecast continues into Week 2 which always brings back great memories as my all-time best week handicapping and betting pro football. In my perfection reflection article, I recap a most memorable 2009 season in Week 2 when I went a perfect 10-0 on picks and bets.
But in the 'what have you done for me lately' of the Next Football Loser (NFL) league, we take an underdog approach looking to add more winners to the ledger and bottom line. In the NFL, that means often taking a contrary approach.
Now in my fourth year of  providing point spread prognosis and picks, we shoot for winning wagers with insight and analysis in hopes to educate, entertain and engage football fans, readers and bettors. With greater than 58% ATS success on more than 130 plays that includes greater than 45 outright underdog winners, we hope to continue to produce more touchdown passes than interceptions in our pursuit of profit.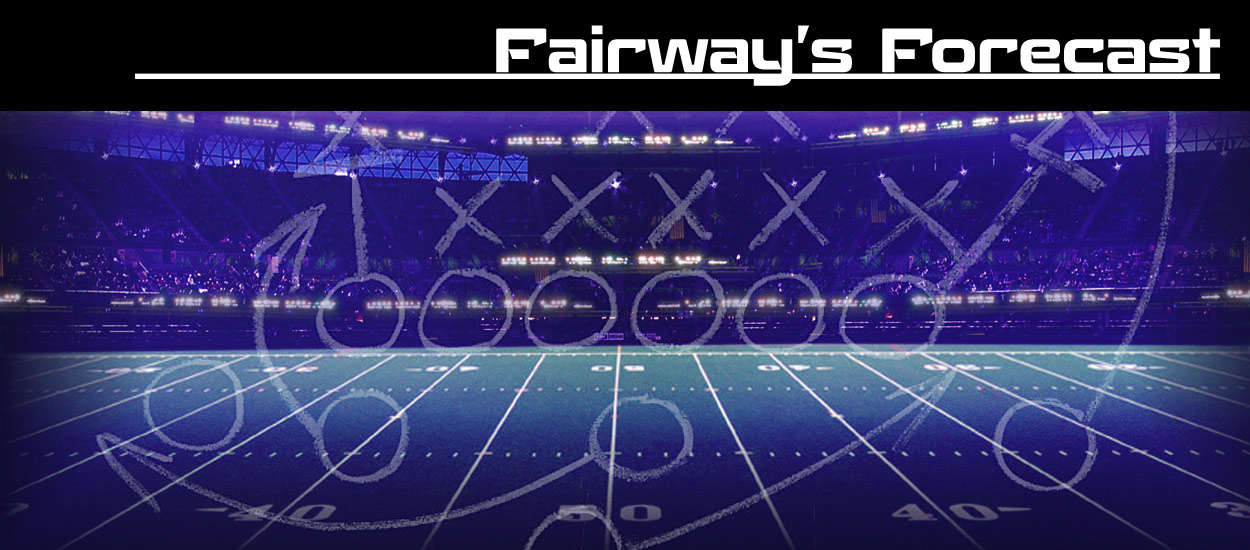 You can ready more of my insight and full report at osga.com, but lets get to the NFL Week 2 underdog picks and information you can bet on.
Week 2 Picks and Analysis
Compare odds and lines and bets at leading online sportsbooks where I contribute at TheLines.
275 Detroit (+6.5) at Green Bay – Lions Moneyline +240
284 Houston (+7) vs Baltimore – Texans Moneline +270
286 Los Angeles (+9) vs Kansas City – Chargers Moneyline +315
290 Las Vegas (+6) vs New Orelans – Raiders Moneyline +200
Detroit at Green Bay
The Lions blew it again last week just as they did so many times early last season. A blown fourth quarter lead and dropped pass at the goal line in the closing seconds left them shocked in a 27-23 loss to division rival Chicago. Detroit's offense was strong with 426 balanced yards at 5.9 yards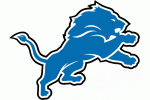 per play. Bettors are still backing Green Bay at a high percentage after watching the Packers pound the Vikings 43-34 as QB Aaron Rogers was exceptional in leading the top offense in Week 1 with the Packers piling up 522 yards at 6.9 yards per play. The Packers were playing with a large lead when they allowed more significant yardage to the Vikings last week, but Detroit's offense should be plenty strong against an uneven Green Bay defense. Monitor the Lions defense and cornerback situations as DB Trufant is still not practicing. Contrary call still the way to go in lining up on the Lions, and take +7 too, if it gets there on game day.
Baltimore at Houston
The line is inflated based on Week 1 results and perception, and the support of the Ravens and QB Jackson is through the roof. Baltimore blitzed more than any team in Week 1 (57%), and the Texans will need to run the ball more than 22 times like in Week 1. It was efficient running against the Chiefs with 118 rushing yards and 360 total yards at 6.2 yards per play. Baltimore's defense is better, and match-ups favor the birds. But a letdown situation still looms and Houston is playing with extra rest and an improved defense (and coordinator) this year.
Kansas City at Los Angeles
Just like the Ravens, most bettors will not bet against the juggernaut Kansas City Chiefs. They would rather bet on Russian ping pong than make a $50 bet against the Chiefs. Sure it's tough, but so was Week 1 trying to support
Washington and Jacksonville. The oddsmaker at BetOnline has moved this up to Chiefs -9 to also protect teasers and not fall below -3 on 6-point teasers. Not a believer in the Chargers coaching or quarterback, although QB Tyrod Taylor is better than his perception and his average air yards per attempt last week was second best in the league. While Los Angeles plays without start defensive back Derwin James and Kansas City should move the ball well, key to supporting the Chargers is hopes than they can run the ball effectively again with Taylor also extending plays and running for positive yards. The Chargers rushed 39 times last week for 155 yards. They do have some offensive line issues to monitor, but if the lightning bolts run 30 times this week, I'm confident we're cashing in on the Chargers. Division big home 'Dog play, just like the Jaguars and Redskins cashed in on Week 1 and the Chargers apply to a solid Week 2 home underdog situation. Also, since 2000, divisional road favorites of more than a touchdown, not off a bye, are just 42-58 ATS (42%).
New Orleans at Las Vegas
Wait to take a touchdown on the home 'Dog Raiders (+6), who will try to christen their new Allegian Stadium with a win in Las Vegas to kick off a new era for RaiderNation. Still taking +5.5 as needed and also +3 in the first half. The Saints offense struggled more than expected in their Week 1 win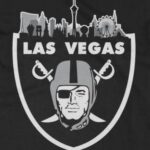 despite scoring 34 points in a 11-point win over the Buccaneers. Drew Brees is a Fairway favorite, but age (41) is not on his side despite experience having its advantages. Brady (44) looked worse in defeat, and the Saints were able to take advantage of a 3-0 turnover edge – a longtime 92% ATS winning situation that you will rarely overcome if you bet on the team having turnover troubles that day. Raiders QB Carr was solid as was the entire Las Vegas offense with no turnovers in a 34-30 Week 1 win with 371 yards at 6.1 yards per play. Key is a running game that rushed 31 times with star second year running back Josh Jacobs rushing 25 times for 93 yards and 3 touchdowns. Fans in the stands would make this much better to watch and wager on, but we're still shooting to cash in on the home town Las Vegas Raiders.
Author: FairwayJay
is a leading national sports betting analyst, writer, handicapper and sports betting insider providing insight and information you can bet on for nearly two decades from Las Vegas. He chips in additional sports betting coverage and reporting on industry news and events for leading media and sports betting sites and companies. Follow him on X (Twitter): @FairwayJay