Perfection Reflection – NFL 10-0 Week 2
FairwayJay Reflects on a Historic 10-0 Week 2 a Decade Ago
History shows that Week 2 in the NFL invariably provides more surprises and upsets, along with some focused and determined efforts as teams try to avoid starting the season 0-2.
We'll take a 4-0 underdog sweep in Week 2 on our weekly Fairway's Football Forecast which is posted at osga.com. As we shoot for more birdies and green on the gridiron, NFL Week 2 always brings back good memories.
A Decade of Dominance and Perfection Reflection
My perfection reflection goes back to 2009 as my best-ever week a decade ago produced a 10-0 week when I went wild with a huge amount of picks and bets. At the time, I was providing selection services for a well-known Las Vegas advisory sports handicapping company and a regular guest on a popular daily sports handicapping show heard nationwide and on Sirius/XM Radio.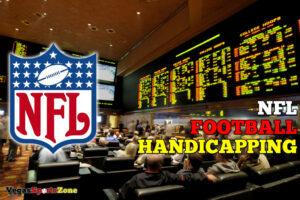 That particular week, I released the biggest NFL selection card of my professional handicapping career of more than six years. I bet and provided personal clients 10 NFL selections in Week 2 and went a perfect 10-0!! I also provided and posted publicly a written analysis for every game on the NFL card that week.
Saints (-1)…Win 48-22
Rams (+9.5)…Win 7-9
NY Jets (+3.5)…Win 16-9
NY Jets/Patriots under 45.5…Win 16-9
Falcons (–6)…Win 28-20
Raiders (+3)…Win 13-10
Bengals (+9)…Win 31-24
49ers (-1)…Win 23-10
Bears (+3)…Win 17-14
Chargers/Ravens over 40…Win 31-26
That also came during a time when I was selling picks publicy, which I no longer do despite requests from companies to profit from my experience and expertise. During nearly a decade of dominance, I was also documented with 8 straight winning seasons in NFL point spread prognosis and produced better than 57% winners on nearly 650 plays documented by an independed third party company for professional handicappers.
In recent years have produced 60+% seasons in major NFL contests while also providing weekly underdog picks the last three years with a success rate greater than 58% posted on these pages and at osga.com.
I've managed to continue the winning ways over the past 3+ seasons posting NFL underdog plays on these pages and osga. Now 78-56 (58.2%), I chip in weekly analysis with the picks along with added insight to educate and even entertain looking to provide some quality information you can bet on.
As my interests and passions continue in the sports betting arena, I continue on a path of pursuing profit and working on my chosen schedule. I cover the games and events from tee to green, and also as a media member while reporting from contests and events that includes sports, betting and even poker and horse racing. I enjoy sports and the wagering component like tens of millions of other Americans who now enjoy doing it legally with 18 states currently offering legal sports betting in an exploding multi-billion dollar industry.
As the football season continues during an unprecedented year and without fans during a world wide health crisis, the weekly enjoyment of pro football and shooting for perfection continues.
You can bet on it.
Author: FairwayJay
is a leading national sports betting analyst, writer, handicapper and sports betting insider providing insight and information you can bet on for nearly two decades from Las Vegas. He chips in additional sports betting coverage and reporting on industry news and events for leading media and sports betting sites and companies. Follow him on X (Twitter): @FairwayJay