College Football 2023 Week 1 Picks And Top 25 Matchups
College Football 2023 Week 1 kicks off the first full week of action Aug. 31 through Labor Day on Monday, Sept. 4. I'm back chipping in picks, profiles and shooting for profit with information you can bet on. I'll be updating the Top 25 and key match-ups each week in my coverage at Forbes, and adding picks, opinions, leans and insight to assist fans and bettors.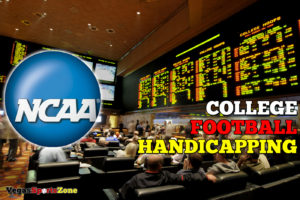 Week 1 features just one Top 25 matchup following three in opening week last year and five in 2021. You can check out my early analysis and picks each week in my coverage at Off Shore Gaming Association, along with my Top 25 report in Forbes.
My Week 1 picks, opinions and leans include some analysis on selected games along with ATS info and added information you can bet on at OSGA.
Please recognize the betting lines move and adjust, and I provide this information for news and entertainment purposes only. While my past documented success and top of the leaderboard results in point spread prognosis included selling picks more than a decade ago, I no longer tout or sell picks for companies despite offers to do so.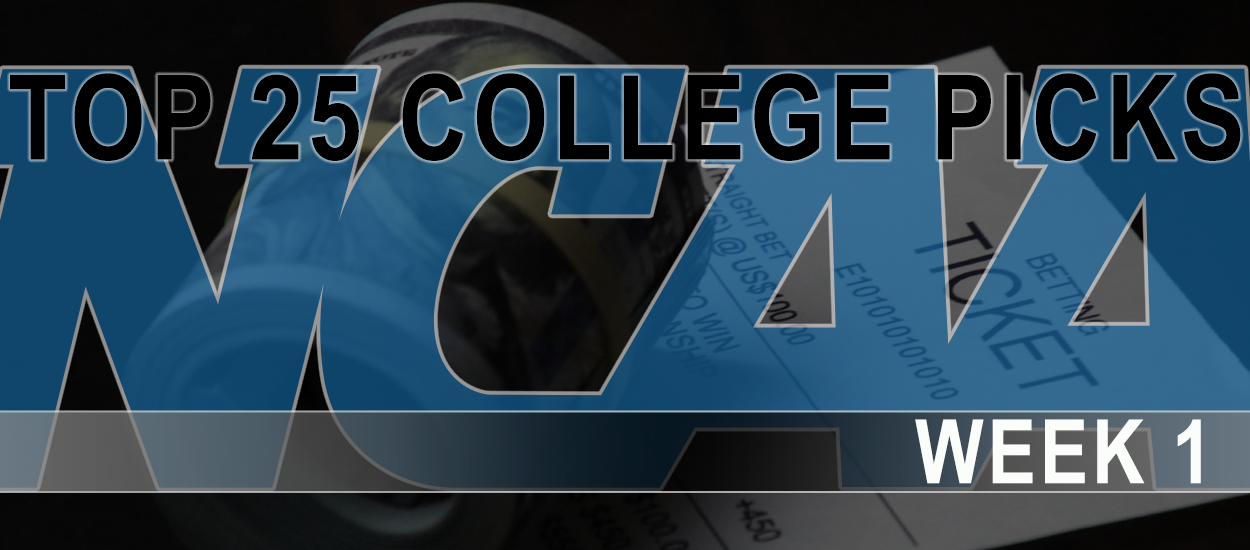 Our College Football Top 25 Picks went 11-7 ATS last season posting on OSGA. We added a 3-0 results on Picks and Opinions in the national semifinal and 2022 national championship game won in a blowout by Georgia.
College Football 2023 Week 1 Picks
No. 5 LSU vs No. 8 Florida State
LSU -2.5 and Total 56.5.
Pick: Under the total and Opinion Florida State
No. 21 North Carolina vs South Carolina
Opinion: North Carolina -2.5
No. 9 Clemson at Duke
Opinion: Duke +13
Also, see my pick on Rutgers (-6.5) in a Big Ten Week 1 game vs. Northwestern.
AP Top 25 Week 1 Matchups and Odds
College football odds from FanDuel Sportsbook refresh periodically and are subject to change, including on props and live betting.
Most games Saturday, Sept. 2
No. 1 Georgia (NL) vs. UT Martin | 6 p.m. | ESPN+/SECN+
No. 2 Michigan (-35.5) vs. East Carolina | 12 p.m. | Peacock
No. 3 Ohio State (-29.5) at Indiana | 3:30 p.m. | CBS
No. 4 Alabama (39.5) vs. Middle Tennessee | 7:30 p.m. | SEC Network
No. 5 LSU (-2.5) vs. No. 8 Florida State (Orlando, Fla.) | 7:30 p.m. | ABC (Sunday, Sept. 3)
No. 6 USC (-38.5) vs. Nevada | 6:30 p.m. | Pac-12 Network
No. 7 Penn State (-20.5) vs. West Virginia | 7:30 p.m. | NBC
No. 9 Clemson (-12.5) at Duke | 8 p.m. | ESPN (Monday, Sept. 4)
No. 10 Washington (-14.5) vs. Boise State | 3:30 p.m. | ABC
No. 11 Texas (-35.5) vs. Rice | 3:30 p.m. | FOX
No. 12 Tennessee (-27.5) vs. Virginia (Nashville, Tenn.) | 12 p.m. | ABC
No. 13 Notre Dame (NL) vs. Tennessee State | 3:30 p.m. | NBC
No. 14 Utah (-4.5) vs. Florida | 8 p.m. | ESPN (Thurs., Aug. 31)
No. 15 Oregon (NL) vs. Portland State | 3 p.m. | Pac-12 Network
No. 16 Kansas State (NL) vs. SE Missouri State | 7 p.m. | Big 12/ESPN+
No. 17 TCU (-20.5) vs. Colorado | 12 p.m. | FOX
No. 18 Oregon State (16.5) at San Jose State | 3:30 p.m. | CBS (Sunday, Sept. 3)
No. 19 Wisconsin (-27.5) vs. Buffalo | 3:30 p.m. | FS1
No. 20 Oklahoma (-36.5) vs. Arkansas State | 12 p.m. | ESPN
No. 21 North Carolina (-2.5) vs. South Carolina (Charlotte) | 7:30 | ABC
No. 22 Ole Miss (NL) vs. Mercer | 2 p.m. | ESPN+/SECN+
No. 23 Texas A&M (-38.5) vs. New Mexico | 7 p.m. | ESPN
No. 24 Tulane (-6.5) vs. South Alabama | 8 p.m. | ESPNU
No. 25 Iowa (-23.5) vs. Utah State | 12 p.m. | FS1
Author: FairwayJay
is a leading national sports betting analyst, writer, handicapper and sports betting insider providing insight and information you can bet on for nearly two decades from Las Vegas. He chips in additional sports betting coverage and reporting on industry news and events for leading media and sports betting sites and companies. Follow him on X (Twitter): @FairwayJay