Best Bets at the 2020 Masters Golf Tournament
The 2020 Masters golf tournament is set to start. Rain and scattered showers will greet the players for Thursday's opening round, but unfortunately the sounds and roars from fans and spectators that accompany golfs most popular tournament won't be part of the major event due to continued COVID-19 restrictions.
I've covered the 2020 Masters for a number of media outlets, including Catena Media and TheLines, Forbes, Offshore Gaming Association and others. You can check out my updates and information you can bet on below for the 2020 Masters.
Early action suggests a wide open Masters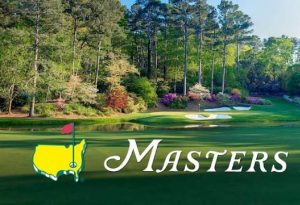 Masters betting market report
The 2020 Masters betting guide
Popular pick and favorite Bryson DeChambeau not a best bet at 2020 Masters
Bookmaker insights and odds on top 10 players shooting for their first Masters win
I also spoke with and corresponded with a number of sportsbook directors for leading sportsbooks.
"We're seeing a spike in betting, and the abundance of props and in-play betting will add to the steady action," DraftKings sportsbook director Johnny Avello told me in anticipation of record betting on the 2020 Masters.
Masters Golf Handicapping History
The top 9-10 players in the betting odds have never won the Masters. It's a wide open event and I've added some players picks and match-ups below.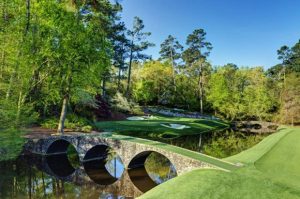 I had my best betting and prognistication results in the 2018 Masters. That included nine (9-0) tournament matchup winners.
I don't have nine match-ups this year, but I'll chip in some below for your consideration and bets with Dustin Johnson to prove the stronger player over Bryson DeChambeau as I outlined in Forbes.
Fairway's Favorites: D. Johnson, McIlroy, Rahm, Schauffele
Fairway's Longshots: Cantlay, Day, Kokrak, C. Smith
Mulligan: Matsuyama
Fade Favorite: DeChambeau (No top 10, Even)
Top 20: Day (+110)
Top Debutant: Kokrak (+900)
Top Ireland/Great Britain: McIlroy (+225)
Tournament Match-ups: Dustin Johnson (-120) over DeChambeau, McIlroy (-110) over DeChambeau, Kokrak (-110) over Champ, Day (-170) over Woods
Author: FairwayJay
is a leading national sports betting analyst, writer, handicapper and sports betting insider providing insight and information you can bet on for nearly two decades from Las Vegas. He chips in additional sports betting coverage and reporting on industry news and events for leading media and sports betting sites and companies. Follow him on X (Twitter): @FairwayJay