Sports Betting Podcast: Super Bowl Coverage And Props Betting
Sports Betting Podcast #90: Super Bowl Props, Kobe Bryant Tragedy Plus Industry News And Information You Can Bet On
Weekly sports betting podcast posted at TheLines – an excellent online resource for sports betting news and information.  I add Episode #90 here along with 500 ways to bet on Super Bowl 54 with props betting coverage. Previous podcast with early reaction to NFL Super Bowl 54 betting lines in Episode #89 with insights and updates plus other industry news you can bet on.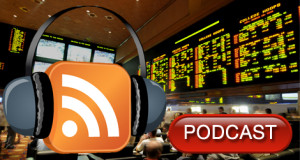 The mission of TheLines is to provide our readers with sharp analysis and opinion from our team of sports betting industry experts. And that's exactly what we do on The Lines Sports Betting Podcast covering the biggest, most important, and often the most ridiculous stories from the past week. Listen in as Matt Brown, Brett Collson and FairwayJay cut through the crap and tackle the topics you need.
Intro to Episode #90 Podcast @TheLines available on SoundCloud, Apple podcasts, Spotify, Stitcher, Google.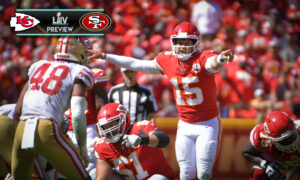 1:00: GOAT Kobe Bryant and daughter die in helicopter crash with seven others. Tragedy, impact, sadness. 5:15 my thoughts.
10:20: DraftKings DQ's Millionaire Maker winner. Jade Roper Tolbert removed as winner. Collusion?
20:15: Super Bowl 54 betting and odds, early line movement, big bets and hundreds of Super Bowl props. Props strategy, menu, MVP odds and how much money will be bet on the Super Bowl? Coverage of rising total (26:00) and my thoughts.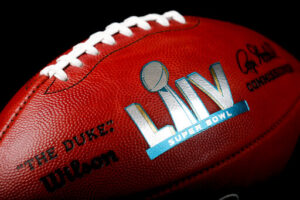 28:25: Hundreds of Super Bowl props. Westgate SuperBook, South Point, William Hill lead way in Las Vegas for early releases of Super Bowl props. I add prop strategy at 32:20. Hundreds of props also offered at FanDuel, DraftKings, PointsBet, BetMGM, Caesars as legal sports betting grows across the U.S. with Super Bowl 54 betting including props expected to shatter records both legally and illegally in Super Bowl 54. Discussion on Super Bowl MVP (34:20), my insight (39:40) and follow the news, injury updates and odds movement on props. I can discuss key props bets by professional bettors (48:40) including quarterback Patrick Mahomes over rushing yards (29 and rising). 54:50: Game props and payouts on longshot bets like safety, overtime and
Be sure to check back Friday, Jan 31 for full Super Bowl props coverage, opinions and picks in our Podcast at TheLines.
FairwayJay is a leading national sports analyst and is recognized as one of the sports industry's most insightful handicappers and professionals. Follow him on Twitter: @FairwayJay