Fairway's Football Forecast – NFL Week 11 Underdog Picks And Preview
NFL Week 11 Underdog Picks and Information You Can Bet On
A pair of outright underdog winners on the Steelers and Vikings in our Week 10 picks and preview was not enough as a 2-3 week drops our record to 16-16 ATS this season.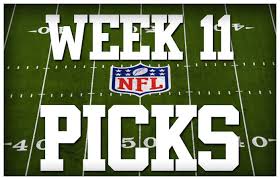 Week 11 market moves and Week 12 look ahead lines are available in my weekly update at TheLines. Also, some meaningless trends for selected games along with a weekly sports betting podcast I co-host at TheLines with sports betting industry news including NFL Week 11 games and insight.
NFL Week 11 – Sunday, Nov. 17
465 Houston (+4.5) at Baltimore – Texans Moneyline +185
470 Philadelphia (+4.5) vs New England – Eagles Moneyline +180
473 Chicago (+6.5) at LA Rams – Bears Moneyline +250
454 Tampa Bay (+6 or better) vs New Orleans – Buccaneers Moneyline +215  *see analysis
For analysis on the late games in Philadelphia and Los Angeles along with Tampa Bay comments, read the rest of the article at Offshore Gaming Association.
The Texans (6-3) are off a bye and face the red hot Ravens (7-2) on a 5-0 SU and 3-0 ATS run that includes the 37-20 Ravens romp over the Patriots two weeks again when Baltimore was off its bye week. We'll sell high on the Ravens here despite their league-leading running game (197/game) with QB Jackson making defenders miss and leading the team in rushing (702) with RB Mark Ingram (619) a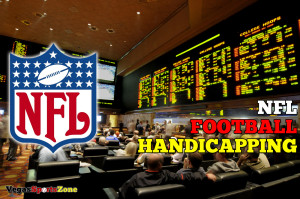 strong runner leading the team in rushing touchdown with eight. The Texans run defense allows just 84 yards per game to rank No. 3 in the league, and even better over their last four contests. Jackson is an elite runner and improved in passing, as he now has two games this season with a perfect passer rating. But Deshaun Watson is an excellent quarterback and more proficient passer with 70% completions and 8.1 yards per pass to rank among the league-leaders. Both quarterbacks are in the MVP discussion as serious contenders for first place teams. Coach Harbaugh is one of the best as well for Baltimore, while Texans coach O'Brien is far from it and one of the worst past head coaches is the Texans defensive coordinator (Romeo Crennel), who we're not thrilled about having him game plan for Ravens QB Jackson and the Baltimore offense. But we're confident the Texans will move the ball and score and the Ravens have allowed at least 17 points in all four home games including 40 to the Browns in defeat back in Week 4. The Texans are 5-0 ATS off a bye and rest when coming off a double-digit win and their last win was an impressive one burying the Jaguars 26-3.
Shop and compare lines at Las Vegas sportsbooks and also check out Sports Insights NFL live odds and betting data with percentages of bets on teams each week.
FairwayJay is a leading national sports analyst and is recognized as one of the sports industry's most insightful handicappers and professionals. Follow him on Twitter: @FairwayJay