Supreme Court Strikes Down Federal Ban on Sports Betting
Landmark Supreme Court Decision Opens Way for States-Side Sports Betting
The U.S. Supreme Court Monday ruled in Murphy v. NCAA that the Professional and Amateur Sports Protection Act — known as PASPA — violated the U.S. Constitution. The Supreme Court decision cleared the way for states to legalize sports betting.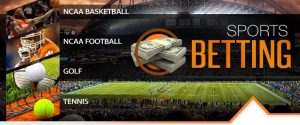 By a 6-3 vote, the high court overturned a 2016 ruling by the 3rd U.S. Court of Appeals that found New Jersey violated the Professional Amateur Sports Protection Act (PASPA) of 1992, which outlawed state-authorized sports gaming with some exceptions. It made Nevada the only state where a person could wager on the results of a single game.
Justice Samuel Alito, writing for the majority, said Congress can regulate sports gambling directly, but if it elects not to do so, "each State is free to act on its own."
"Our job is to interpret the law Congress enacted and decide whether it is consistent with the Constitution. PASPA is not,'' the majority concluded.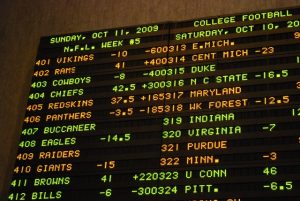 The 6-3 ruling is a victory for New Jersey and other states who have considered allowing sports gambling as a way to encourage tourism and tax revenue. The NCAA, NFL and NBA had backed the federal prohibition.
FairwayJay
, a professional sports analyst and sports betting expert, has been following and covering the potential legalization of sports betting in the U.S. since it became a
hot topic
in recent years including at the Global Gaming Expo. He noted the
immediate impact of the Supreme Court decision on New Jersey,
and said it "will provide a big boost to other states that have or will enact legislation to allow legal sports betting."
Details of Supreme Court Decision – What does this mean?
Supreme Court struck down as Unconstitutional the Federal Law that prevents states from legalizing sports betting
Supreme Court removed the restrictions for state lawmakers
Any state that wants to create a sports betting environment for their casinos and racetracks can go forward without any restrictions or prohibitions under Federal Law
Supreme Court decision will create a nationalized legal sports gambling environment in the United States
Here are some of the major media outlets reporting on the Supreme Court Ruling (click each outlet name for supreme court & sports betting story).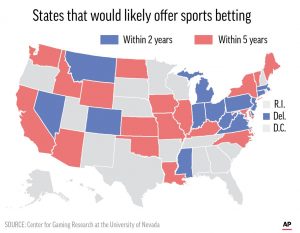 Q & A – Covers
American Gaming Association – Statement on Supreme Court Ruling on Sports Betting
Gaming and Sports Attorney Daniel Wallach – Landmark Supreme Court decision on sports betting: Guest on Dan Lebatard Show (36:00 minute mark) Podcast 
The Confusing Battle over Sports Betting Explained – Washington Post
Sports gambling ban lifted: What happens next? New York Post
Washington Wizards and Capitals owner and Entrepreneur Ted Leonsis says, "sports betting should be as big as Wall Street." He adds "Sports is the most important content on media and new media." Ted's Take – 
Q & A on sports betting – ESPN
The May 14 Supreme Court ruling will have a huge impact on sports, betting and how American's watch sports moving forward. You can bet on it.
Author: Vegas Sports Media
Vegas Sports Media is an affiliate of Vegas Sports Zone and provides articles, info and insight with analysis to educate, inform and entertain sports and gaming fans.