Super Bowl 56 Picks and Props
I'm adding more Super Bowl content and information you can bet on leading up to Super Bowl 56. Follow my updates here and on twitter as I chip in for various media outlets and sports betting sites including Super Bowl 56 picks and props on Forbes, Super Bowl picks on Offshore Gaming and more ahead at those sites and TheLines and PlayUSA sites.
I'll be posting betting data received from leading online sportsbooks, along with comments from bookmakers and some of the biggest bets on pro football's biggest game.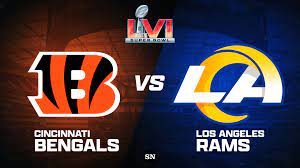 Pick: Rams -4 and Opinion Over 48.5
I've not taken a real strong position in the Super Bowl since the Eagles flew over the Patriots 41-33 as an underdog in 2018.
Read more of my analysis on OSGA, and know we conclude a spectacular 2021 NFL season and 2022 playoffs with the following posted records.
Fairway's Forecast NFL 2022 Playoffs
NFL Playoff Picks – Sides (4-0 ATS)
NFL Playoff Picks, Opinions and Leans  – Sides every game (9-3 ATS)
NFL Playoff Picks – Totals (1-2 and overall 1-4 including Opinions and Leans)
NFL Regular Season – Sides, underdogs only (28-12 ATS, 70%)
Super Bowl 56 Picks and Prop Bets
Here are a few prop bets I've made, and I've provided some analysis in the links noted above. There are many others I've made, and still more ahead leading into Super Bowl 56. I added these to my coverage and you can also check out more at TheLines.
Rams WR Odell Beckham – Over 5.5 Receptions (+115)
Rams more first downs (-150)
Pick: Rams -4
The Rams stronger regular season schedule and division, along with more match-up and coaching edges are just part of the profile to winning the Super Bowl. Los Angeles features a dominant defense and front, and a more balanced and explosive offense that has also performed better in the playoffs against stronger teams.
The Rams will roll to a Super Bowl victory.
You can bet on it.
Author: FairwayJay
is a leading national sports betting analyst, writer, handicapper and sports betting insider providing insight and information you can bet on for nearly two decades from Las Vegas. He chips in additional sports betting coverage and reporting on industry news and events for leading media and sports betting sites and companies. Follow him on Twitter: @FairwayJay