PGA Championship 2022 Final Round Leaders and Adjusted Odds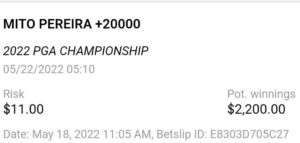 The final round is set at Southern Hills in Tulsa, and we're going to have a first time PGA Tour winner. I bet on it before the start of the PGA Championship tournament, and hopefully Mito Pereira (200/1) prevails. If not, I'll cash in with Matt Fitzpatrick (46/1) or Will Zalatoris (36/1 and 41/1).
I provide a PGA Championship 2022 Final Round breakdown in my update for Offshore Gaming Association.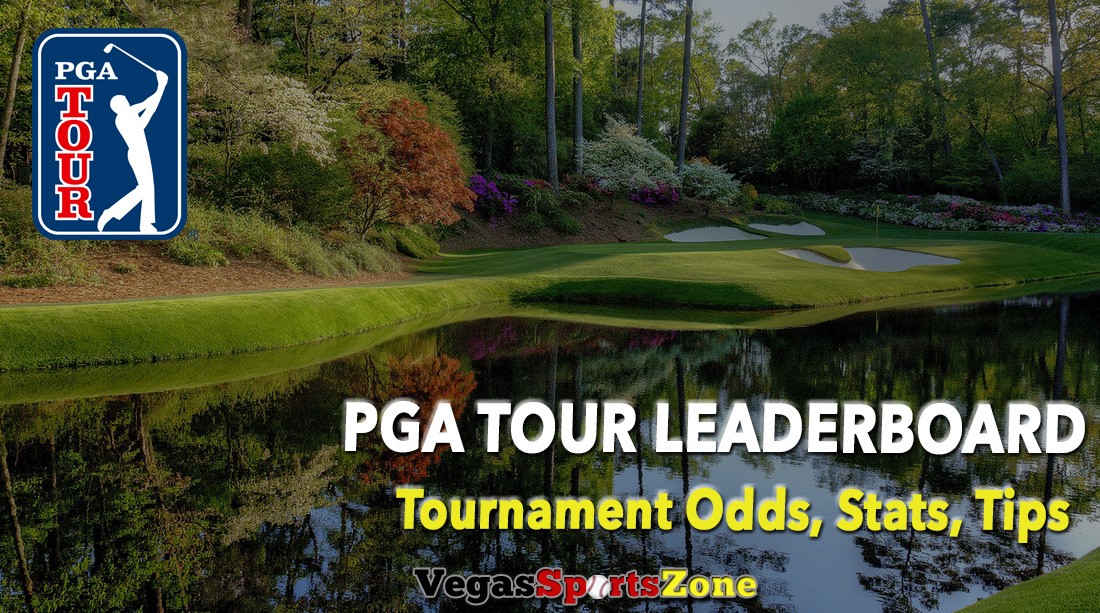 PGA Championship 2022 Final Round Leaders at Odds
Mito Pereira (-9) takes a 3-shot lead into the final round ahead of Matt Fitzpatrick (-6) and Will Zalatoris (-6). Cameron Young (-5) is also in the chase.
All four of those golfers, age 25-27, are shooting for their first PGA Tour win and major title.
PGA Championship updated

M Pereira 3/2
M Fitzpatrick 7/2
W Zalatoris 4/1
C Young 8/1
A Ancer 18/1
J Thomas 28/1
S Power 40/1
B Watson 80/1
R McIlroy 125/1
S Burns 125/1
S Cink 150/1
G Woodland 150/1
M Homa 150/1
D Riley 200/1
W Simpson 200/1
X Schauffele 200/1
C Kirk 250/1

— Jeff Sherman (@golfodds) May 22, 2022

If Mito can't hold on, let's see Will Zalatoris prevail. Or Matt Fitzpatrick.
And I'd like to see Tommy Fleetwood (E) prevails in a tournament match-up over Gary Woodland (-1).
Will Zalatoris – A first PGA Tour win at a Major Championship? If his sub-par putting emerges, why not? Zalatoris is an elite Ball Striker and strong Tee-to-Green player, ranking top 3 on Tour in both stats his last 50 rounds. Add in top 15 in Off-the-Tee and Approach, and this talented golfer can contend in a Major again as he did in 2021 finishing second at The Masters and T8 at the PGA Championship.
Mito Pereira – The 27-year-old ranks fourth on the Tour in greens in regulation at more than 71 percent. Since last July, he is one of just four players to average a half-stroke or more per round in both strokes gained off-the-tee and strokes gained approach.

Matt Fitzpatrick is ranked No. 17 in the world – highest of the leaders in the PGA Championship. He's not only improved on every strokes gained statistic this season over last, but he's also the only player on the PGA Tour right now ranked in the top 25 in every strokes gained measurement – Off the Tee, Approach, Tee to Green, Around Green and Putting.
Tommy Fleetwood was a target of ours ahead of the PGA Championship with win and top finishing bets along with tournament match-up over Woodland. Added a Round 4 match-up bet of Fleetwood over Adri Arnaus.
Other facts and figures supporting our chances.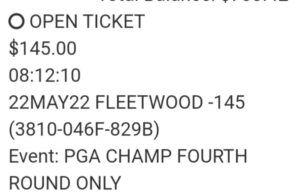 Each of the previous 33 major champions were at/within 4 shots of the lead entering the final round.
Time to cash in a Major winner.
You can bet on it.
Post PGA Championship update: Wow. Bad luck and misfortune for certain for our outright win bets. A 1-shot lead for Pereira standing on the 72nd hole. A par and we cash in at 200/1. A double-bogey on 18 after hitting his tee shot in the water and a final round of 75 costs Pereira his first Tour and major win. Pereira had the longest active streak on Tour with 19 rounds of par of better into Sunday's final round.
We still had Will Zalators for a 4-figure payday to win, and he loses in a playoff to Justin Thomas, who we had a pizza slice bet to win at 17/1 as our only favorite bet below 20/1. Tournament match-up winner on Fleetwood runs the record to 13-6 this year.
Author: FairwayJay
is a leading national sports betting analyst, writer, handicapper and sports betting insider providing insight and information you can bet on for nearly two decades from Las Vegas. He chips in additional sports betting coverage and reporting on industry news and events for leading media and sports betting sites and companies. Follow him on X (Twitter): @FairwayJay