NFL Wild Card Weekend Picks, Odds And Sportsbook Splits
The 2022 playoffs kickoff with six games and the expanded schedule with seven teams from each conference in the playoffs. The NFL Wild Card weekend follows an exciting regular season with many playoff-impacting games in the final few weeks.
I'll chip-in some NFL Playoff picks following an exceptional season posting underdog picks each week. That included a 3-0 sweep in Week 18 which improved our record to 28-12 ATS with 21 outright winners. A 70.0% ATS season is not only special, but very, very, VERY rare, and one I really can't imagine duplicating over a full season of at least 40 selections – despite past seasons hitting even 65%, and 8 straight winning seasons plus 60% ATS seasons in the NFL SuperContest.
I posted picks each week at Off Shore Gaming Association and added them to Vegas Sports Zone with other betting data and analysis each week. The betting scene gave me some props at OSGA, and provided a betting breakdown of all my weekly NFL underdog picks along with the profit produced and return on investment (ROI).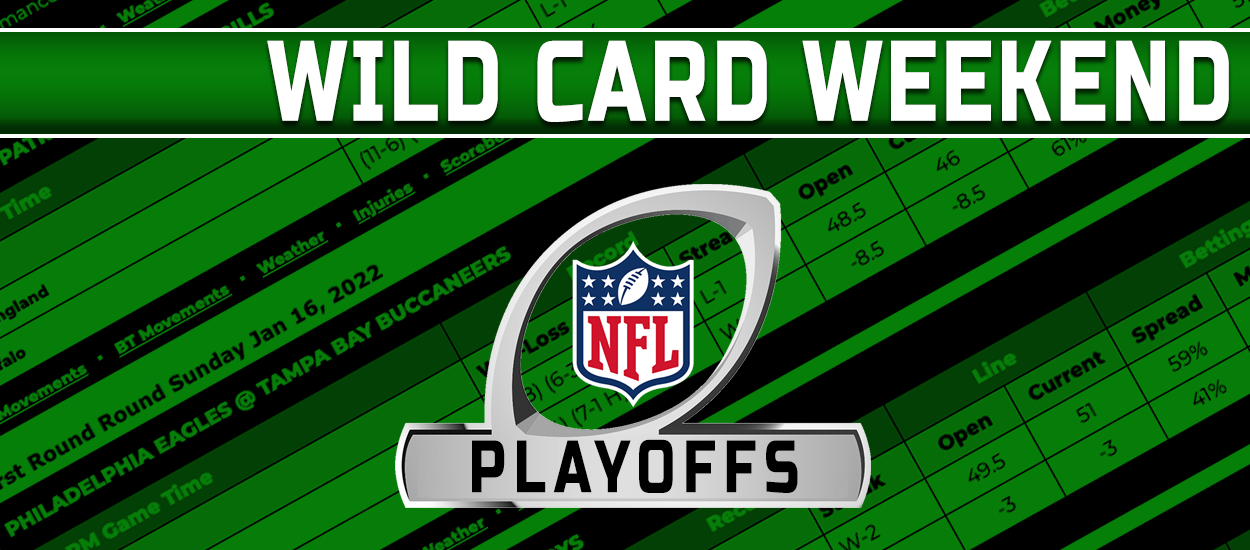 But that's history now, as sports betting takes no breaks and is about 'what have you done lately." Actually, betting is about processes, discipline and making the best decisions and seeking and betting value as much as possible. Thus, the NFL playoffs can be so much more difficult with the lines much tighter. But you can be patient and selective, and if you determine you want to bet more games, then consider reducing your wagers and risk.
You can view my Wild Card weekend preview and picks with full analysis at OSGA, and I'll provide the picks here.
Also, be sure to check out my NFL Wild Card weekend report at Forbes, as I provide more sports betting and sportsbook data. It includes more insight on the Bills vs Patriots game and the significance of New York sports betting following the state's launch Jan. 8, 2022.
I also corresponded with many leading online sportsbooks, and provide the sports betting data, splits and comments on all six games from sportsbook operators and traders. See the NFL Wild Card Weekend Report I provide for sports betting news site TheLines.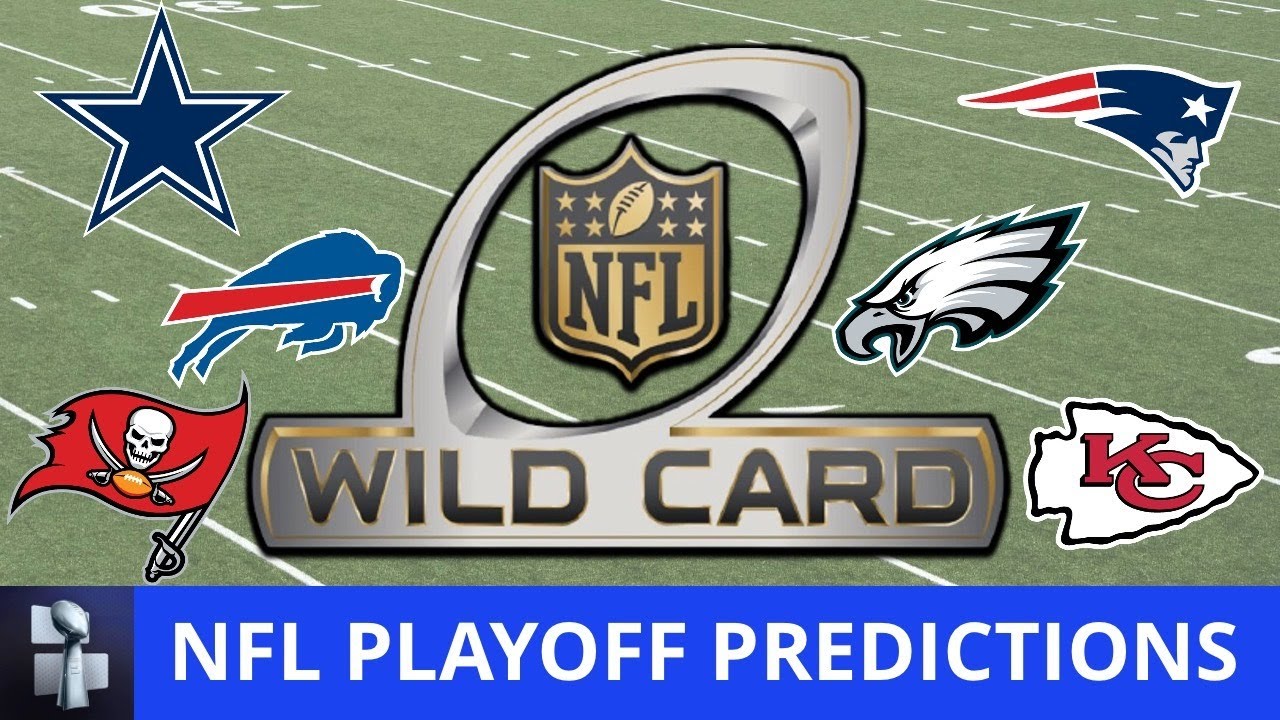 2022 NFL Wild Card Picks
Las Vegas Raiders (10-7) at Cincinnati Bengals (10-5) – 4:30 p.m ET on NBC
Line: Bengals -5, Total 48 at DraftKings
Pick: Bengals and Opinion Over
New England Patriots (10-7) at Buffalo Bills (11-6) – 8:15 p.m. ET on CBS
Line: Bills -4, Total 44 at Caesars Sportsbook
Pick: Under and Opinion Bills
Philadelphia Eagles (9-8) at Tampa Bay Buccaneers (13-4) – 1:00 p.m. ET on FOX
Line: Buccaneers -8.5, Total 45.5 at WynnBet
Lean: Buccaneers and Tease Tampa Bay to -2 or 2.5 
San Francisco 49ers (10-7) at Dallas Cowboys (12-5) – 4:30 p.m. ET on CBS
Line: Cowboys -3, Total 50.5 at FanDuel
Lean: 49ers 
Pittsburgh Steelers (9-7-1) at Kansas City Chiefs (12-5) – 8:15 p.m. ET on NBC
Line: Chiefs -12.5, Total 46.5 at BetMGM
Get right with coach Reid, even with his dumbfounding comments this week that "the Steelers are playing like a number one seed right now." That's ridiculous, and so are the Steelers making the playoffs. This should be another blowout and an early knockout…read more.
Pick: Chiefs
Arizona Cardinals (11-6) at Los Angeles Rams (12-5) – 8:15 p.m. ET on ESPN
Line: Rams -4, Total 49.5 at SuperBook
New England at Buffalo
The Bills are a very popular bet with both the spread and moneyline generating 75% of the handle at FanDuel Sportsbook. More money may snowball on the Bills ahead of kickoff.
"I think you're going to see a lot of money on the Bills," said John Sheeran, Director of Trading for FanDuel Sportsbook.
See more betting news and updates on the Bills, including from DraftKings, who is one of four operators that launched online and mobile sportsbetting in New York on Jan. 8. DraftKings joins FanDuel, Caesars Sportsbook and BetRivers, along with BetMGM, who launces their betting platform in New York on Jan. 17.
"This game has been all over the place," said Johnny Avello, Director of Sports Operations at DraftKings. "We opened the Bills -4.5 and went to -4 and as low as -3.5 before we got a big Patriots push. Now were back up to -4.5."
The Bills vs Patriots game will likely be the most bet game of Wild Card weekend.
I bet Under the Total along with 1H under. Looking for other ways to bet on the Bills and will be monitoring in-play live betting.
For more NFL news, odds and updates including the biggest bets for the NFL games and futures bets, visit TheLines and get all sports news, odds and updates with information you can bet on.
Author: FairwayJay
is a leading national sports betting analyst, writer, handicapper and sports betting insider providing insight and information you can bet on for nearly two decades from Las Vegas. He chips in additional sports betting coverage and reporting on industry news and events for leading media and sports betting sites and companies. Follow him on Twitter: @FairwayJay