NFL Week 12 Play of the Day – Atlanta Falcons
Las Vegas Raiders at Atlanta Falcons – Week 12
After cashing in on the Raiders in Week 11 and Week 5 against the Kansas City Chiefs, we go against the Silver and Black in Week 12 as the Raiders (6-4) travel East for an early start to tackle the Atlanta Falcons (3-7).
Most bettors are lining up on the favored Raiders, and on Sunday morning the line has ticked up to -3.5. FanDuel sportsbook and its oddsfire tracker reports that 87% of bets and 82% of money is on the Las Vegas Raiders.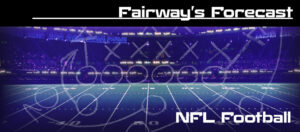 I'm not betting on it, and have instead bet on the Falcons despite what is perceived to be a rushing advantage for the Raiders.
Heading into Week 12 action, teams that outrush their opponent by at least 30 yards in a game are 75-29 SU and 77-27 ATS (74%). Those teams the did so in Week 11 went 10-2 SU and 11-1 ATS. Teams that run the ball at least 30 times in a game are 88-15-1 SU and 82-20-2 ATS (80%).
The Raiders run the ball an average of 30 times per game. But this is likely a trouble spot for the Raiders off a big effort and late emotional loss last week to the Chiefs.
The lookahead line on this game prior to last week's results was Raiders -1. So despite Las Vegas losing, the line has moved up significantly and it's noted that RB Todd Gurley (knee) and WR Julio Jones (hamstring) will not play for the Atlanta Falcons. The Raiders still have some key players missing along with Covid-19 concerns.
You'll be surprised to know that the Falcons run defense is top-10 in the league allowing 106 rushing yards per game. Expect the Falcons offense to get untracked against a improved but still lacking Raiders defense that has allowed at least 26 points on the road to all 2020 opponents except the heavy wind and weather impacted game at Cleveland.
Bettors are clearly not willing to bet on the floundering Falcons after getting buried by division rival New Orleans last week on this field 24-9. But the Dirty Birds are going to bounce back and play better this week.
You can bet on it.
Author: FairwayJay
is a leading national sports betting analyst, writer, handicapper and sports betting insider providing insight and information you can bet on for nearly two decades from Las Vegas. He chips in additional sports betting coverage and reporting on industry news and events for leading media and sports betting sites and companies. Follow him on X (Twitter): @FairwayJay