NFL 2023 Conference Championship Previews And Picks
Two contests left in the NFL 2023 conference championship games ahead of Super Bowl LVII on Feb. 12. With four top teams and tight betting lines, the AFC and NFC Conference Championship games should produce plenty of drama and big betting action. I chip-in NFL Playoff picks for the NFL 2023 Conference Championship games in my coverage for Forbes, and add picks and opinions with information you can bet on at Off Shore Gaming Association.
Fairways Forecast with Picks and Opinions are 4-1 through the Wild Card and Divisional rounds. Leans have been nothing but losers.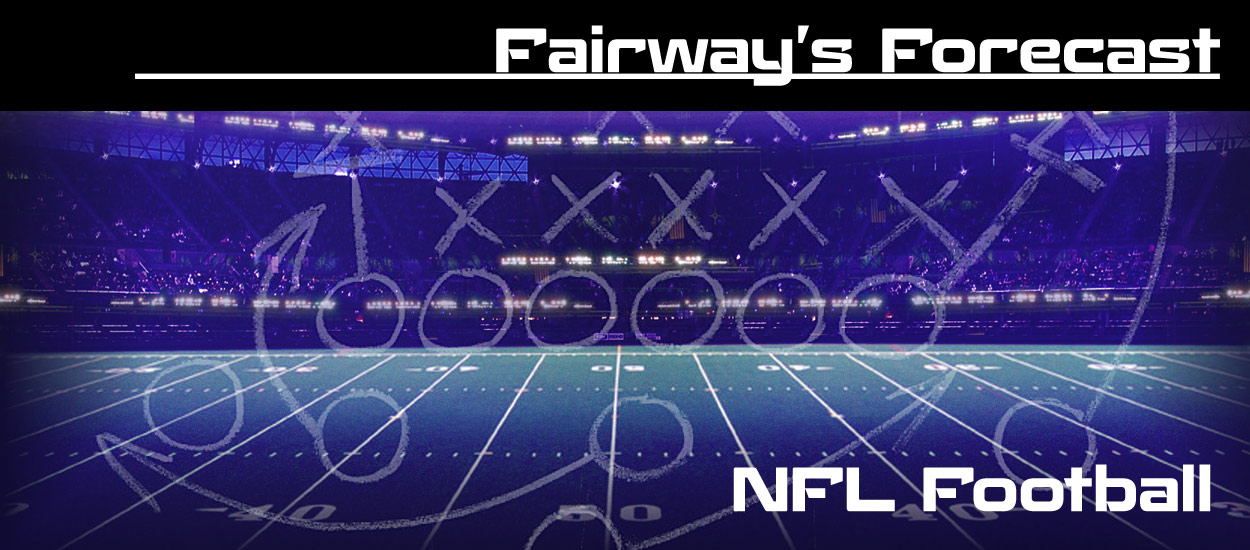 NFL 2023 Conference Championship Odds
Lots of line movement in the Bengals-Chiefs game, and current game odds from leading online U.S. sportsbooks refresh periodically and are subject to change.
San Francisco 49ers at Philadelphia Eagles – 3:00 p.m ET on FOX
Line: Eagles -2.5, Total 46.5
Teams that won the rushing yards in this years playoffs are 9-0 SU and 8-1 ATS. The Playbook Sports newsletter notes that teams coming off consecutive SU and ATS wins who were bounced in a championship game the previous year (San Francisco) are 20-1 SU/ATS since 1985 as either a favorite or as an underdog of less than 3 points versus an opponent off a SU/ATS win (Eagles).
The Eagles are also 6-1 SU and 5-2 ATS vs. playoff teams this season (including playoffs) and out-gained them by a combined +760 yards. The 49ers are 7-1 SU and 6-2 ATS with a +645 yards vs. those opponents.
Opinion: 49ers and Under
Cincinnati Bengals at Kansas City Chiefs – 6:30 p.m ET on CBS
Line: Chiefs -1, Total 47.5
The Bengals have won 10 straight games, but have still been out-gained by -243 yards vs. playoff teams while going 5-2 SU and 5-2 ATS. Cincinnati was out-gained in five of those games, but did out-gain the Bills by nearly 100 yards last week while dominating the running game in a 27-10 win. Joe Burrow is 15-2 SU and 16-1 ATS in the Bengals last 17 non-division games.
The Chiefs have out-gained teams that made the playoffs this season by +174 yards while going 6-3 SU and 4-5 ATS. Patrick Mahomes is 20-3 SU at home from December out, and 9-1 ATS in his career as a home underdog. The Chiefs flipped to a +2.5 underdog and then +1 on Wednesday before moving to a slight 1-point favorite again Thursday. I bet the Chiefs as 'Dog, teased them with the 49ers to +8.5 and also bet as favorite and over.
Opinion: Chiefs and Over
Check out my added player prop in the Chiefs-Bengals game at Off Shore Gaming Association. It involved Chiefs RB Isiah Pacheco, who has averaged just over 15 rushing attempts per game the second half of the season while taking the lead role at running back.
Sportsbook Splits
DraftKings reports on Thursday that 75% of the spread bets and 78% of the money (handle) are on the Eagles. And 62% of the total money is on the 'under'.
The Bengals have taken 75% of the spread bets and 77% of the money vs. the Chiefs. And 64% of the total money is on the 'over'.
BetMGM reports Friday that 85% of the spread money is on the Eagles, and 79% of money on Bengals. The Eagles/49ers 'under' the total (70%) and Chiefs/Bengals 'over' the total (58%) are taking more money.
Check back for more updates and information you can bet on for the conference championship games on the road to Super Bowl LVII.
Author: FairwayJay
is a leading national sports betting analyst, writer, handicapper and sports betting insider providing insight and information you can bet on for nearly two decades from Las Vegas. He chips in additional sports betting coverage and reporting on industry news and events for leading media and sports betting sites and companies. Follow him on X (Twitter): @FairwayJay