NBA Playoffs 2023: Opening Round Matchups, Odds, Picks And Previews
My least favorite major sport is the NBA, and I rarely bet it this season. But I did cash-in on the Timberwolves (+8.5) in their NBA Playoffs 2023 Play-in Game OT loss to the LA Lakers. I'll be quite selective when betting the NBA Playoffs, and use to handicap it more seriously and had very good success and documented results – among the leaders of the legit handicappers over a decade ago. I was also handicapping and providing picks to past clients more than 6 years ago (not touting), and provided a prepping for the NBA playoffs piece with added insight into betting and some of my chip-ins during the 2016 playoffs and stronger results. I also had quite a run picking NBA props and player props in 2021 when providing picks and insights for FanDuel's The Duel Sports.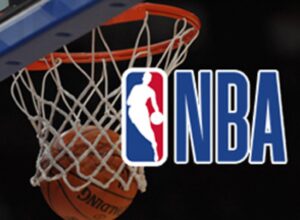 I no longer sell picks for companies, despite plenty of offers to do so and make money (more for them). Handicappers who claim they can profit in numerous sports are fooling you if you're gullible enough to buy their picks. Should you decide to do so, find someone who puts in the time and provides insightful information with research, stats and understands betting and value. The in-game swings are often big in NBA games, which makes for some good opportunities when live betting. Or follow along as I chip-in some periodic picks and add insight on the NBA Playoffs.
I added some NBA Opening Round coverage this week at Offshore Gaming Association, along with NBA odds, picks and previews of the NBA Playoffs for Forbes.
NBA Opening Round Series Odds
NBA game and series odds from FanDuel Sportsbook refresh periodically and are subject to change, including on props and live betting.
Here were the opening round series odds from FanDuel Sportsbook mid-week ahead of this weekend's NBA Playoffs. I've added the No. 8 vs No. 1 series odds following Friday's final Play-in games.
Eastern Conference
No. 1 Milwaukee Bucks (-1200) vs No. 8 Miami Heat (+750)
No. 2 Boston Celtics (-1200) vs No. 7 Atlanta Hawks (+750)
No. 3 Philadelphia 76ers (-1000) vs No. 6 Brooklyn Nets (+660)
No. 4 Cleveland Cavaliers (-205) vs No. 5 New York Knicks (+172)
Western Conference
No. 1 Denver Nuggets (-500) vs No. 8 Minnesota Timberwolves (+385)
No. 2 Memphis Grizzlies (-136) vs No. 7 LA Lakers (+116)
No. 3 Sacramento Kings (+225) vs No. 6 Golden State Warriors (-275)
No. 4 Phoenix Suns (-500) vs LA Clippers (+385)
I've added additional NBA Playoffs 2023 picks for Game 1's of the Western Conference in my OSGA article, along with added stats. The Forbes article has insight and picks from other handicappers and information you can bet on and use to your liking.
Game 1 Picks – NBA Playoffs 2023
Kings (pk)
Grizzlies (-3.5)
Clippers/Suns Over 226
The Kings are the largest-priced No. 3 underdog in the NBA Playoffs since 1990. Six other No. 3 seeds were underdogs to No. 6 seeds, and the underdogs went 4-2 in those series.
More updates along the way as available, and interested (not much).
You can bet on it.
Author: FairwayJay
is a leading national sports betting analyst, writer, handicapper and sports betting insider providing insight and information you can bet on for nearly two decades from Las Vegas. He chips in additional sports betting coverage and reporting on industry news and events for leading media and sports betting sites and companies. Follow him on X (Twitter): @FairwayJay