Fairway's Football Forecast – NFL Week 14 Underdog Picks And Preview
I passed on underdog picks last week for the first time in five years. But we chipped-in more Week 13 winners with 2-for-2 totals and winning player prop plays. The YTD record picking only underdogs is 21-8 ATS (72.4%) with 16 outright underdog winners heading into NFL Week 14 underdog pics. Fairway's Football Forecast is 121-87 ATS (58.2%) with 63 outright underdog winners the past five NFL seasons.
That's just part of the longterm NFL success as a proven pro with a documented history of winning – 8 straight winning NFL seasons at greater than 57% ATS on nearly 650 plays.
Check out past testimonials on this site and more positive comments and chip-ins from supporters.
NFL Week 14 Odds and Betting Data
The NFL Week 14 underdog picks will be more difficult to bet for most bettors, as we fire on the ugliest 'Dogs New York Jets and Houston Texans, who are both playing losing teams at home.
Tom Brady has 32 wins over the Bills, the most wins in NFL history by a QB against one team. Will he get his first one vs. them as a Buc? 🏴‍☠️

"Bills-Bucs for sure will be the top handle game Sunday," – Adam Pullen

Check out #CaesarsSportsbook's Week 14 spread odds & trends ⬇️

— Caesars Sportsbook (@CaesarsSports) December 10, 2021
NFL Week 14 Coverage in Forbes
Also, check out my NFL Week 14 coverage on Forbes includes the Monday night match-up between the Cardinals (10-2) and Rams (8-4). Betting data on the weekly games with insight from FanDuel Sportsbook Director of Trading John Sheeran.
Be sure to monitor the injury reports provided by Pro Football Focus heading into Week 14 action, and check out the PFF betting tools.
NFL Week 14 Underdog Picks

New York Jets (+5.5) vs New Orleans – Jets moneyline +200 at Caesars Sportsbook
Houston (+8.5) vs Seattle – Texans moneyline +310 at BetMGM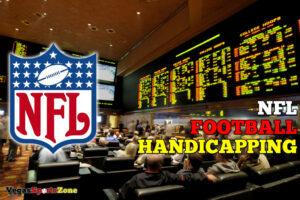 New Orleans at New York
Sure it's tough to trust the Jets (3-9) and their poor quarterback play and deficient defense. But they found a way to rally and beat the better Bengals on Halloween, this is another game they can win at home. The Jets offensive stats…read more.
Seattle at Houston
The big ugly 'Dog theme continues with the Houston Texans (2-10), who few will be willing to bet on this week. In fact, 71% of the spread bets and 78% of the money is on the Seahawks heading into the weekend on FanDuel Sportsbook. The line moved up from the opener of -7.5 to -8.5. Seattle's defense under clueless coordinator Ken Norton, Jr. is allowing an NFL-worst 396 yards per game. The Texans defense has allowed 5.1 yards per play over their last three contests, while Seattle has allowed 5.4 including 6.5 last week in a home 'Dog win over the 49ers. Now more than a 10-point shift in the point spread with the losing and slacking Seahawks laying this ridiculous price on the road, even against the terrible Texans. This is why bettors continue to lose longterm in the NFL
I have additional game notes and analysis in my coverage at osga.com...read more.
Author: FairwayJay
is a leading national sports betting analyst, writer, handicapper and sports betting insider providing insight and information you can bet on for nearly two decades from Las Vegas. He chips in additional sports betting coverage and reporting on industry news and events for leading media and sports betting sites and companies. Follow him on Twitter: @FairwayJay