2023 TOUR Championship Odds And Bets
Just 30 PGA pros remain in the quest for the FedExCup. But only a handful have a shot to win the $18 million bonus prize for first place prize at the 2023 TOUR Championship. The modified and staggered strokes-based scoring system (FedEx Starting Stokes) adds a wrinkle to the scoring for the fourth straight year. For the second straight season, Scottie Scheffler (-10) is the leader followed by BMW Championship winner Viktor Hovland (-8) and reigning FedEx Cup champion Rory McIlroy.
2023 Tour Championship Odds
TOUR Championship

S Scheffler 5/4
R McIlroy 7/2
V Hovland 5/1
J Rahm 8/1
P Cantlay 18/1
X Schauffele 30/1
M Homa 30/1
M Fitzpatrick 50/1
L Glover 50/1
W Clark 60/1
B Harman 60/1
T Fleetwood 60/1
R Fowler 80/1
R Henley 80/1
S Im 125/1
T Kim 150/1
C Morikawa 150/1
K Bradley 150/1…

— Jeff Sherman (@golfodds) August 21, 2023
Big money is on the line with all players guaranteed $500,000 and the top-10 finishers receiving the biggest payouts of the PGA Tour season from the $75 million bonus pool.
$18 million
$6.5 million
$5 million
$4 million
$3 million
$2.5 million
$2 million
$1.5 million
$1.25 million
$1 million
Course: East Lake Golf Club
Yardage: 7,346 yards, Par 70
Grass: Bermuda greens and rough, Zoysiagrass fairways
Location: Atlanta, Georgia
Dates: Aug. 24-27, 2023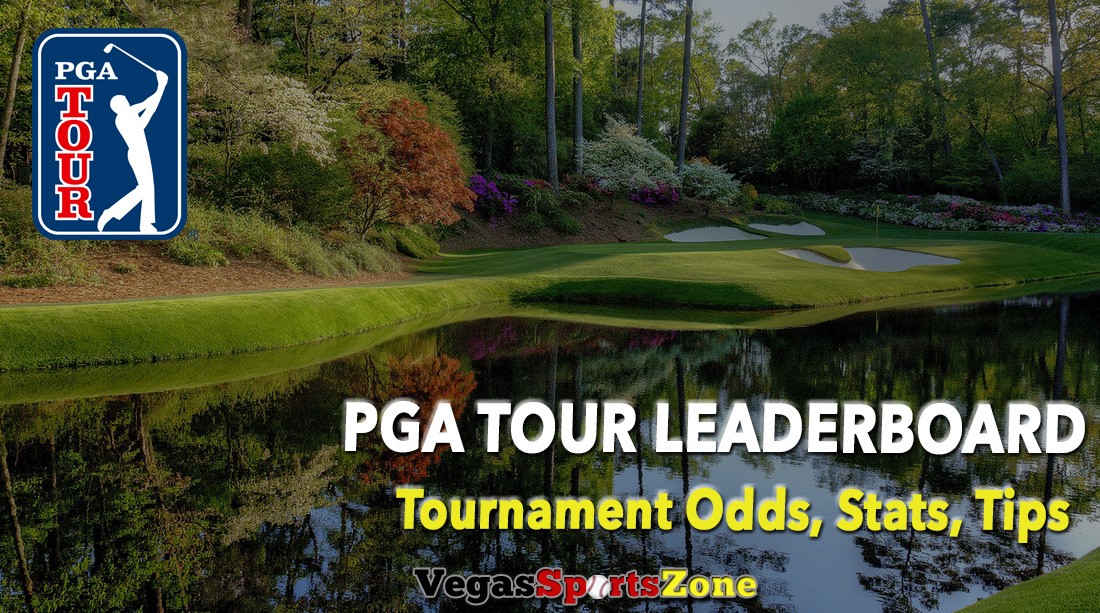 Key stats and form
According to data golf, driving accuracy has been the most correlated predictive skill set at East Lake. The course has not been too difficult compared to other PGA Tour golf courses, but the ability to hit fairways has been a key to success. East Lake Golf Club is a classic tree-lined course that also favors golfers that are precise with their irons and strong ball strikers. Scrambling stats and the ability to get up and down will become more important as players that miss fairways hit less than 50% of the greens at East Lake.
The top two golfers in strokes gained stats playing East Lake Golf Club are Rory McIlroy and Xander Schauffele. They have played 36 and 24 rounds at the course, and lead the field in SG: Total, Tee-to-Green, Off-the-Tee, Ball Striking and Short Game. Schauffele is also No. 2 in Approach and No. 3 in Putting.
With such low odds to win in the staggerd strokes format, it's wise to look towards select sportsbooks that offer 72-hole lowest score
2023 Tour Championship Picks
72-Hole Lowest Score
Fairway's Favorites: Rory McIlroy, Viktor Hovland, Xander Schauffele
Fairway's Longshots: Sungjae Im, Tyrrell Hatton, Russell Henley
Tournament Match-ups: Rory McIlroy (-115) over Scottie Scheffler (FanDuel)
Tournament Match-ups: Schauffele (+125) over Cantlay (Caesars) – Bonus strokes apply
Round 1: Max Homa (+118) over Patrick Cantlay (Circa)
Additional Tour Championship coverage in my golf update in Forbes.
See previous match-up analysis and picks with a double winner on Doug Ghim, outrights including Viktor Hovland in the BMW Championship plus matchups sweep (2-0) in FedEx St. Jude Championship.
Chip-in for additional tournament match-up picks, and email me for added direct picks and updates: [email protected].
Golf Betting Notes and History from FairwayJay
My golf coverage and research includes use and references from sites at Golf Stats along with Fantasy National and Data Golf. I gain added information and betting news with fantasy golf insight from FanShare Sports and other sites and golf analysts. That includes top golf insider Justin Ray Golf, who contributes to PGA Tour (dot com) and The Athletic with insightful stats. The site GolfStats has also has player performance charts and a player competitor tool plus added stats and previews.
I put it all together and add my intuitive feel for the game and betting acumen to provide golf picks and chip-in added insight with information you can bet on.
More than a decade ago I was a lead golf handicapper and analyst on a popular sports handicapping radio show out of Las Vegas whose picks were provided to a betting syndicate. I continue my golf coverage in a different format, and provide my experience and intuitive feel for the game and betting acumen to provide golf picks and chip-in added insight with information you can bet on.
This season, I'll add more Round 1 matchup bets. I will limit tournament matchups posted on these pages, but have more available to those bettors that chip-in and wish to correspond with me directly. You can email me at [email protected] for more picks and information you can bet on. Having been a proven performer for decades, I've posted picks the last two years on Vegas Sports Zone and tournament match-ups were 41-27.
FairwayJay's 2022 PGA Tour tournament match-up picks finished 20-12 and concluded with the TOUR Championship.
FairwayJay's 2021 tournament match-ups finished 21-15 following a 17-5 start January through May.
Author: FairwayJay
is a leading national sports betting analyst, writer, handicapper and sports betting insider providing insight and information you can bet on for nearly two decades from Las Vegas. He chips in additional sports betting coverage and reporting on industry news and events for leading media and sports betting sites and companies. Follow him on X (Twitter): @FairwayJay