Villanova Wildcats Set to Win National Championship
College Basketball's Best Villanova Can Finish NCAA Tournament 6-0 SU/ATS
Prior to the NCAA Tournament, I told a FOX Sports Radio audience that I thought Villanova and Virginia were the two No. 1 seeds that were most likely to make the Final Four, and perhaps win the NCAA Tournament. In fact, I thought Virginia or Villanova were the most likely to win the NCAA championship, but had hope that a few long shots would make the Final Four or win it with interests in Texas Tech, Purdue, West Virginia and Nevada well in advance of the tournament. Unfortunately, three of those teams were in Villanova's region, which I thought was the toughest region of them all.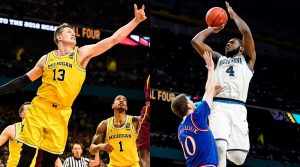 Well, Virginia made history for the wrong reasons, Kansas surprised in a region where two other powers Michigan State flamed out in a bad loss and Duke couldn't hold off a late Kansas 3-pointer and then just missed a rim-rolling jumper to win before falling to the Jayhawks in overtime. But Villanova has been a dominant No. 1 seed and team, meeting all the keys to NCAA Tournament success while rolling through the toughest East region and winning all five games by 12 or more points for a perfect 5-0 SU/ATS run into the championship game against Michigan.
The No. 3 seed Wolverines came through the weakest West region, although it was maybe a toss-up with the South, which provided the Cinderella surprise through the Lord's and Sister Jean's graces with No. 11 seed Loyola Chicago advancing to the Final Four. The Wolverines were slightly out-played and out-stated against Houston, and needed a few minor miracles to win and advance. After rolling over Texas A&M, who clobbered North Carolina, and then beating a poorly-coached Florida State team, Michigan made the Final Four. Then staring down a 10-point second-half deficit against the blessed underdog from Loyola Chicago, Moe Wagner and Michigan clamped down with their elite efficiency defense to end one of the most memorable NCAA tournament runs to the Final Four.
So it's Michigan and Villanova in the NCAA Championship.
NCAA Championship Odds from
Villanova -6.5
Michigan +6.5
Total 145
Many leading offshore sports books and Las Vegas sports books have moved the line to Villanova -7, and another Wildcats win and cover will hurt the sports books, as both favorites Michigan and Villanova won and covered in the national semi-finals.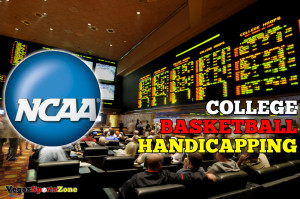 Wat we're nearly certain to see is lots of 3-point shots, just like the Kansas and Villanova semi-final game. Michigan has held their last three NCAA tournament opponent's well below their average in 3-point attempts, and Loyola Chicago made just 1-of-10 triples. Michigan's five NCAA tournament opponents have made just 18-of-75 three-point shots (24%). But Villanova is a different animal, as they just broke the NCAA record for most made 3-pointers in a season.
Here's more to consider about the venue and Villanova. A total of 36 teams have reached men's Final Fours in the 2010s, in stadiums where NFL teams play, the Colts, Falcons, Saints, Texans, Cowboys and Cardinals, plus this year's Alamodome in San Antonio. Nine of those teams have shot 50 percent or better in a game. The top four: Villanova in 2016, Villanova in 2016 again, Kentucky in 2012 and Villanova in 2018.
Villanova just set the single-season record with 454 made 3-pointers, and the Wildcats often put lineups on the floor in which all 5 players shoot 39% or better from distance. I don't think even Michigan and their preferred 3-point shooting can keep pace, and Villanova's defense is also underrated, ranking top-15 in the country in defensive efficiency but getting accolades on offense for leading the country in scoring at 86 points per game.
During the season, Michigan suffered one-sided losses by more than 15 points on the road at North Carolina and Nebraska, and a pair of 9-point road defeats at Ohio State and Northwestern. But the Wolverines played their best basketball when it counted, winning five-straight to close the regular season and then winning the Big Ten Conference tournament with wins over Michigan State and Purdue, the top-2 Big Ten teams during the regular season. And now Michigan has won 5 straight in the NCAA Tournament as they prepare to play the best team of them all, Villanova. The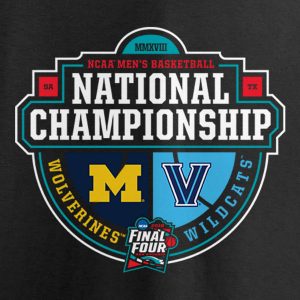 Wolverines shoot poorly from the free throw line (66%), but they have some strong shooters, and superior size and strength with Wagner a most versatile and difficult match-up. They also have a terrific coach with big game experience that has covered more than 62% of his neutral court games during a long college coaching career. But even the Wolverine's and their mostly solid play during a 14-game winning streak is not enough to beat the best team in the nation in terms of the combination of offense, defense and coaching that features tremendous shooters and foul shooting (77%).
Villanova has beaten the three best Big 12 teams all in succession, starting with West Virginia, Texas Tech and then Kansas. West Virginia gave them a real battle until midway through the second half, and Texas Tech caused some shooting struggles for Villanova with the Wildcats hitting just 33% FG and 4-for-24 from the arc. Yet Villanova still separated to win by 12 points, 71-59. The win over Kansas was a rout start to finish, and we won with both Villanova and over the total in the Wildcats wipeout 95-79. The two top-seeded teams combined for 61 three-point shots with Villanova knocking down 18 triples in 40 attempts.
While I was lightly recommending and betting the Wildcat's and over in the national semi-finals, I can't now recommend a stronger play against a well-coached Michigan team that can defend better than Kansas. And while I would normally look to play the underdog against Villanova with such a hot streak and public support, as I did with Texas Tech against 'Nova, I can only forecast another Villanova victory and it's just a matter of by how many points. Villanova just beat three teams better than Michigan in my opinion, with double-digit wins over West Virginia, Texas Tech and Kansas. If Michigan is a little off on their 3-point shooting, or shoot 8-for-30 from distance like they did against a strong Houston defense, then it's going to be another Villanova victory by a big margin.
Villanova's power rating is one of the very best for a college basketball team in the last 15 years I've been a professional handicapper and analyst. The Wildcats are an elite college basketball team, and Michigan is the final victim for the national champion Villanova Wildcats. You can bet on it.
FairwayJay is a leading national sports analyst and is recognized as one of the sports industry's most insightful handicappers and professionals. Follow him on Twitter: @FairwayJay