Tour Championship Betting Preview: Taking Aim At $15 Million And FedEx Cup Title
Off a big week of match-ups and the winner Justin Thomas in our Fairway Foursome at the BMW Championship last week, we continue with our Tour Championship preview, picks and projections.
East Lake Golf Club has hosted the Tour Championship since 2004, and the title sponsor FedEx has raised the stakes again this year with a $15 million top prize.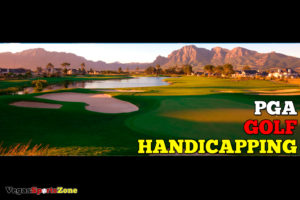 The new staggered, strokes-adjusted format this year is drawing plenty of comments (and concerns) knowing that two players that won majors this season did not finish top-30 in the FedEx Cup standings to qualify for the Tour Championship this week. Tiger Woods (Masters) and Mark Lowry (British Open) received 600 FedEx points for their major victories, with other Tour events awarding 500 to the winner.
But in the FedEx Cup playoffs, 2,000 points goes to the winner, so Patrick Reed and Justin Thomas made massive moves up the FedEx points standings with their victories, and are now in position to really cash in:
1st – $15 million to the Tour Championship winner
2nd – $5 million
3rd – $4 million
4th – $3 million
5th – $2.5 million.
More info and insight on the Tour Championship including odds and players of interest in my Betting Odds, Picks and Previews at Forbes and also at Offshore Gaming Association.
Enjoy the final event of the 2018-19 PGA Tour season and hope you profited from the experience.
UPDATE into the weekend and completion of FedEx Cup and $15 million won by Rory McIlroy as Tour Championship winner.
My weekend update and article at Forbes, and added 3rd round match-ups including winner Casey (+105) by seven strokes over Cantlay.
Pre-tournament match-ups fading Patrick Reed all won with Casey, Rahm and Thomas all beating Reed. Final results, standings and scores.
FairwayJay is a leading national sports analyst and is recognized as one of the sports industry's most insightful handicappers and professionals. Follow him on Twitter: @FairwayJay