The Masters Odds, Tiger Woods Bet And Golf Betting News
$10,000 Bet Placed on Tiger Woods to Win 2019 Masters at 12-1 Odds
The Masters at Augusta National is April 11-14, but the odds, bets and news affecting the event are already in full swing. Betting on the Masters and golf's biggest event is most popular, as is playing DFS and fantasy golf or participating in Masters golf pools.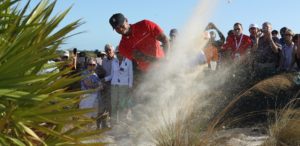 The interest in golf and betting soars when Tiger Woods is playing, and his announcement March 4 that he will miss the Arnold Palmer Invitational at Bay Hill may have some bettors concerned moving forward.
1) Unfortunately due to a neck strain that I've had for a few weeks, I'm forced to withdraw from the API. I've been receiving treatment, but it hasn't improved enough to play. My lower back is fine, and I have no long-term concerns, and I hope to be ready for The Players.

— Tiger Woods (@TigerWoods) March 4, 2019
That includes one bettor who last week bet $10,000 on Tiger Woods to win the 2019 Masters at 12-1 odds. He placed the bet at the Westgate SuperBook, and I provided an article at The Lines outlining the wager on Woods and the Tiger effect on golf and betting.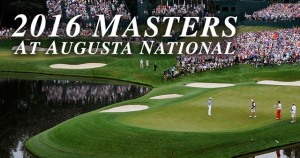 Last year, the Masters betting handle set a record in Las Vegas with the SuperBook more than doubling the previous record handle from 2017. We personally had a magical Masters with our head-to-head match-up plays going 4-0-1 plus additional match-up opinions to wager that went 5-0. Sick I know, but sometimes it's fairway's, green and birdies, and it worked out in the 2018 Masters.
Hopefully for the rising popularity of the PGA Tour and betting on golf, Woods gets healthy and remains a fixture on the Tour in the foreseeable future. More big money events and betting is ahead with more states passing legal sports betting legislation, and more big money made-for-TV events like the Woods vs. Mickelson $10 million match-play event last year in Las Vegas.
More fairways and greens ahead for golf as the course looks clear with new PGA Tour scheduling, majors structure and golf betting.
You can bet on it.
2019 Masters Odds
(Updated March 4)
| | | | |
| --- | --- | --- | --- |
| Player | FanDuel | BetStars | Westgate |
| Rory McIllroy | +950 | +1100 | +1200 |
| Dustin Johnson | +1100 | +1000 | +1000 |
| Justin Thomas | +1200 | +1400 | +1400 |
| Tiger Woods | +1300 | +1400 | +1200 |
| Justin Rose | +1300 | +1200 | +1200 |
| Jordan Spieth | +1500 | +1600 | +1600 |
| Jon Rahm | +1700 | +1800 | +1800 |
| Bryson DeChambeau | +1700 | +1800 | +1800 |
| Brooks Koepka | +1900 | +1800 | +1800 |
| Rickie Fowler | +2100 | +2000 | +1600 |
| Jason Day | +2800 | +2500 | +2000 |
| Phil Mickelson | +3100 | +3000 | +2500 |
| Adam Scott | +3200 | +4000 | +3500 |
| Bubba Watson | +3200 | +3000 | +3000 |
| Hideki Matsuyama | +3500 | +4000 | +3000 |
| Tony Finau | +3500 | +4000 | +2500 |
| Patrick Reed | +3600 | +3300 | +3500 |
| Xander Schauffele | +3600 | +3300 | +3500 |
| Marc Leishman | +4600 | +5000 | +4000 |
| Patrick Cantlay | +4600 | +6600 | +6000 |
| Paul Casey | +4600 | +4000 | +3500 |
| Tommy Fleetwood | +4600 | +3300 | +3000 |
| Francesco Molinari | +5000 | +5000 | +5000 |
| Henrik Stenson | +5500 | +6000 | +6000 |
| Gary Woodland | +5500 | +6600 | +6000 |
| Sergio Garcia | +5500 | +5000 | +5000 |
| Cameron Smith | +5500 | +6600 | +6000 |
| Matt Kuchar | +5500 | +5000 | +4000 |
| Louis Oosthuizen | +5500 | +5000 | +6000 |
| Haotong Li | +7500 | +8000 | +10000 |
| Webb Simpson | +7500 | +8000 | +8000 |
| Branden Grace | +11000 | +10000 | +10000 |
| Alex Noren | +16000 | +8000 | +10000 |
| Billy Horschel | +16000 | +10000 | +12500 |
| Zach Johnson | +16000 | +10000 | +10000 |
FairwayJay is a leading national sports analyst and is recognized as one of the sports industry's most insightful handicappers and professionals. Follow him on Twitter: @FairwayJay