Take A Break: Fatigue Takes Over At WSOP Main Event Final Table
Walking through the convention halls at the Rio All-Suite Hotel & Casino in Las Vegas during the World Series of Poker is quite an experience. Getting inside the ropes next to the poker players and tables to watch and record the hands as they unfold is a privilege I've experienced as a credentialed media member.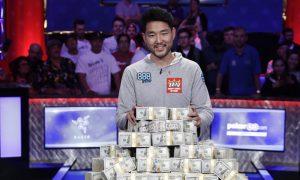 But if you can't attend the WSOP, poker fans can enjoy the Main Event broadcast coverage on ESPN and live stream on PokerGO. This past weekend, the Main Event final table took place and a world champion was crowned when 33-year-old John Cynn won the longest heads-up battle (199 hands) in WSOP history and captured the title and $8.8 million. Cynn was awarded the most prestigious trophy in poker: the WSOP Main Event bracelet.
This year's WSOP has produced record-breaking numbers again, as the final event #78, the $1 million entry Big One for One Drop concludes this week.
Among the records at this year's 49th annual World Series of Poker in Las Vegas:
123,859 entries with players from 110 different nations
78 gold bracelet events
Record prize pool awarded more than $242 million (Big One for One Drop pending)
2nd– largest Main Event field of 7,874
Record 1,182 individuals cashed in Main Event
Most Main Event Final Table hands (442) and heads-up hands (199)
That's all great, but final table participants need a break
The WSOP staff did a terrific job again this year, and overall the external feedback and social media input had fewer complaints. Considering poker players history of voicing concerns and complaints, the WSOP should feel good about its efforts in growing the game of poker and making the WSOP the game's greatest event.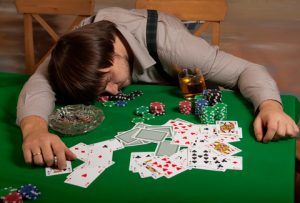 But one area of concern has to be the lack of time given to the Main Event Final Table participants once the massive field is narrowed down to nine players. In recent years, the final table was played more than three months following the Main Event, and the WSOP branded this the 'November Nine'. The elimination of that final table format was fine, and last year the change was implemented to allow two full days off between the Main Event's long seven days of play before the finale.
That gave the nine players, who would all become millionaires, an opportunity to rest and recover from seven grueling days of poker in the Main Event.  It also gave ESPN, the WSOP and covering media a chance to engage the fans and viewers more by creating stories and identities about the participants.
This year, the build-up for the final table coverage and opportunity to promote poker and expand the interest even more including through social media appears to have been a missed opportunity as play continued within 15 hours of the final table of nine being established. Two more full days of play continued, and as the last two players engaged in an epic heads-up battle, you could see the fatigue of each player as they pushed through each stressful situation on pure adrenaline.
The lack of a break was a big talking point within the community, including last year's champion, Scott Blumstein.
It's an absolute travesty that this tournament went from a 3 month break, to a 2 day break, to no break at all. If it doesn't change next year I'm going to genuinely consider not playing.

— Scott Blumstein (@SBlum2711) July 15, 2018
In none of those sports do they play 10 days in a row. There's so much on the line. I just don't think it's fair to make the 3 month to no break transition in a two year span. A short break makes way more sense to me. https://t.co/8DanFyK9vp

— Scott Blumstein (@SBlum2711) July 15, 2018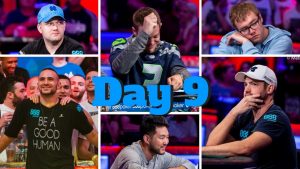 With so much money at stake for the final nine players alone – more than $28 million divvied up from the $74 million Main Event prize pool – it's a safe bet that the WSOP and broadcast partners can and should adjust their strategy in next year's Main Event and make the correct call on the river to get paid off.
The WSOP Final Table is the delicious dessert that follows the main course that is the Main Event. Providing a necessary respite for the players while allowing more of their friends and family to join them live for this once-in-a-lifetime opportunity and life-changing financial event will make it even better.
Article posted at USPoker.com.
Author: FairwayJay
is a leading national sports betting analyst, writer, handicapper and sports betting insider providing insight and information you can bet on for nearly two decades from Las Vegas. He chips in additional sports betting coverage and reporting on industry news and events for leading media and sports betting sites and companies. Follow him on X (Twitter): @FairwayJay