Scouting The Super Bowl Odds And Betting The NFL Playoffs Divisional Games
Evaluating the 8 Remaining NFL Playoff Teams
We got off to a solid start in the NFL playoffs with all plays and opinions in the wild card round. The Chargers, Colts and the Bears/Eagles UNDER the total were our best winners. Got lucky with the Cowboys/Seahawks OVER the total and Seattle as 'Dog.
Three underdogs won outright in the 4-0 ATS wild card week of underdog winners., and the underdog money-making run is now 10-0 ATS dating to last season. That's part of a 14-1 'Dog log for playoff underdogs.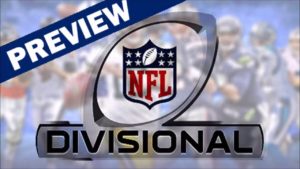 Will it continue in the divisional round with the top-4 seeds rested and ready for the hot barking 'Dogs trying to remain road warriors?
Indianapolis at Kansas City (-5.5) – Total 57
LA Chargers at New England (-4) – Total 47.5
Philadelphia at New Orleans (-8) – Total 51
Dallas at LA Rams (-7) – Total 49.5
Here's my article at Forbes with Super Bowl Odds and Betting Breakdown of Eight Remaining Playoff Teams.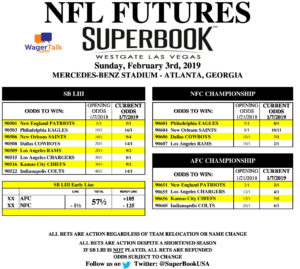 I've been providing NFL winners this season at osga.com and on vegassportszone.com where you can also check out all the betting lines provided by Las Vegas sportsbooks. Fairway's Football Forecast and underdog only plays finished 35-19 ATS (65%) with 26 outright underdog winners. That included an 8-1 ATS finish, and you can check out Week 15 and each weeks picks and analysis here. Also my NFL handicapping success, strategies and sports betting stories.
I've also been chipping in articles and analysis at BetAmerica, where I have two more divisional round match-ups evaluated between the Patriots and Chargers along with the Chiefs and Colts. Remember, not all of these plays my be worthy of bets, and some are opinions on games. But I try to provide more insight and analysis from a betting perspepctive, and it also assists me and others in determining which games to bet and how to bet them. I've been ask to provide AFC coverage as part of the Fairway Forecast and expert analysis.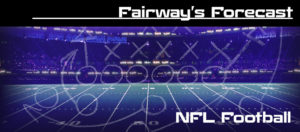 We did that last week in the wild card round with winners on the LA Chargers and Indianapolis Colts in their outright victories as underdogs.
I've mentioned before that betting less and not more is usually a prudent play in the playoffs, as the lines are tighter and tougher and sometimes a Minnesota Miracle happens and also impacts the point spread and money line bets. Sorry Saints, but your reward may be coming as this year's Super Bowl favorite, and I like your chances. Some of the close contests and 'double-doink' playoff finishes like the bad beat Bears money line bettors shows how tough betting can be – including Super Bowl future bets.
And speaking of contests, my strong stretch run included a 7-1 ATS sprint to the finish line in the invitation-only Wise Guys handicapping contest that draws at least 50 professionals. I won it in 2010 and have multiple top-5 and top-10 finishes. This year in the final week, Fairway's Forecast selected the LA Chargers and Clemson in the CFP National Championship game, which I detailed at Forbes, to win the $1,000 mini-contest prize over the last four weeks.
Last season we had the Eagles winning the Super Bowl, and a strong position on Philadelphia over New England along with an early season position in October on the Eagles to win it all at 15-1 odds. Philadelphia won't win this year's Super Bowl, however there will be plenty of wagering opportunities and Super Bowl prop bets to cash in on when Super Bowl Llll arrives.
You can bet on it.
FairwayJay is a leading national sports analyst and is recognized as one of the sports industry's most insightful handicappers and professionals. Follow him on Twitter: @FairwayJay