Saturday Big 12 Showdown – Kansas at Texas Tech
Texas Tech Red Raiders Ready to Take Over First Place in Big 12 Showdown
When the 2017-18 college basketball season started, Kansas was projected my most publications to win the Big 12 regular season title for the 14th consecutive season. If accomplished, Kanas would break a tie with UCLA for the most seasons in a row atop a set of conference standings. A remarkable feat, and with Kansas ranked top-5 in the country to start the season, one that seemed attainable again.
Meanwhile, the pundits had Texas Tech pegged for a middle to lower half finish in the Big 12 following an 18-14 season and 6-12 conference record the season prior. Chris Beard was starting his second season as head coach in Lubbock, and those of us in Las Vegas recall vividly the mess that UNLV and the administration went through after hiring Beard before he backed out (with legit reasons) to take the Texas Tech job.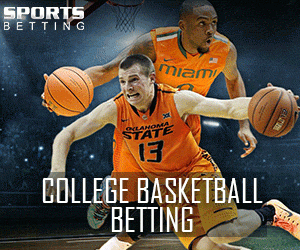 But Beard and the Red Raiders were very competitive while suffering through many close losses in conference play, and the focus was to be a more efficient team in the closing minutes and close out games.
The Red Raiders have embraced that this season. On Saturday, Feb. 24, the biggest game in the Big 12 goes down in Lubbock and the Texas Tech (22-6) will be a short home favorite over Kansas (22-6). Both teams entered the week ranked top-10 in the country. The game will decide the Big 12 regular season champ as the Jayhawks (11-4) are in first place while the Red Raiders (10-5) are just a game behind in sole second after suffering back-to-back road losses at Baylor and Oklahoma State this past week. Prior to those two losses, Texas Tech was on a 7-0 SU/4-0 ATS run.
Tipoff on Saturday is at 4:15 ET and televised on ESPN.
If you've followed and read some of my late season situation articles, you know that the Red Raiders recent losses sets up a solid profile to produce a big effort back home. And on their home court at United Supermarkets Arena, Texas Tech is 14-0 this season; one of just seven teams on the betting board that is undefeated on their home court.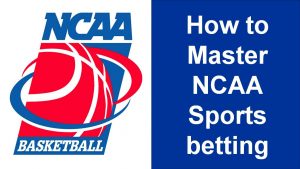 A win Saturday over Kansas will give Texas Tech a season sweep over the Jayhawks and the tie breaker advantage, as the Red Raiders rolled over the Jayhawks in Lawrence 85-73 on Jan. 3. Texas Tech had moved into the top-10 AP Poll and the sports books had the Red Raiders a 7.5-point 'Dog at the Phog, where Kansas rarely loses. The bench support was strong scoring 42 of the 85 points for Texas Tech, and the Red Raiders left no doubt they had arrived and moved to 13-1 on the season following that victory. Texas Tech dominated the boards (41-27) with a 15-8 edge on the offensive glass while forcing more turnovers and shutting down the Jayhawks shooters.
Stats
Texas Tech is defensive dominator this season, #1 in Big 12 scoring defense (63 PPG) and FG defense (39.5%), and #1 in 3-point defense (31.6%). Those are season-long stats, and while the numbers are not quite as strong against rugged Big 12 opponents, they are still close. Kenpom ranks Texas Tech #3 in the country in adjusted efficiency defense, and top-10 in both effective FG% defense and forcing turnovers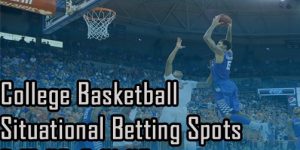 percentage. Perimeter defense is key against Kansas, as the Jayhawks lead the Big 12 in 3-point attempts and are a stronger shooting perimeter team. In league play, Texas Tech is actually more efficient and stronger on offense, as the Red Raiders lead the Big 12 in shooting hitting 48% from the field. Texas Tech is also No. 2 in the league in steals and turnover margin while sporting a positive rebounding margin. And that last stat is key and what makes Kansas a false favorite as a projected No. 1 seed in the NCAA Tournament. Kansas is second to last in rebounding margin in the Big 12, and Texas Tech holds a +7 rebounding differential advantage over the Jayhawks.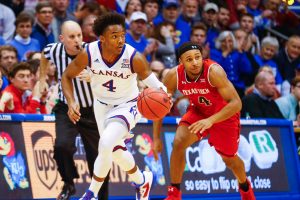 The names of players are omitted on purpose, and I'm well aware of the Jayhawks star senior guard. But the case is made that Texas Tech is the better and stronger team, and will prove it again Saturday. The Red Raiders still have a tougher two-game finish once they beat Kansas and move into first place, as Texas Tech plays at West Virginia and home vs. TCU to close the season. Kansas hosts Texas before a final road game at Oklahoma State.
In the latest Bracketology projections for next month's NCAA Tournament, Kansas has moved up to a No. 1 seed, and Texas Tech is No. 3. The Red Raiders will not move up to the #1 line, but Kansas could still slip back where they belong with a few more losses to close the season and conference tournament. One of those losses will happen Saturday in Lubbock.
A focused favorite, on an undefeated home court with statistical and situational support and plenty of motivation is worth supporting. Especially at a short price. In the biggest game in Lubbock in decades, we'll ride the Red Raiders motivation, emotion and defense to be the difference in victory. You can bet on it.
FairwayJay is a leading national sports analyst and is recognized as one of the sports industry's most insightful handicappers and professionals. Follow him on Twitter: @FairwayJay