Roughing the Passer Penalties Creating Controversy and Chaos in NFL
NFL Players, Fans and Bettors Going Ballistic and Competition Committee is More Concerned
Four more roughing the passer penalties during the Buccaneers and Steelers game Monday night brought the total to 34 through 3 weeks. That displeasure and chaos created by some of those controversial roughing the passer calls has the NFL competition committee scheduled to speak on a conference call next week to review.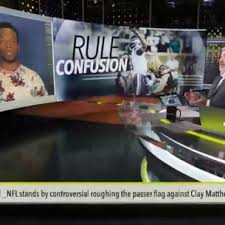 More penalties has resulted in more points through 3 weeks of NFL action, as scoring is averaging 46.2 points per game. While the league is putting a point of emphasis on protecting it's quarterbacks, the roughing the passer penalties are impacting NFL spreads and totals as I noted in my article provided for TheLines. The discussion on the 'point of emphasis' calls against the quarterbacks is not going to change, but the continued controversy and complaints may get the leagues attention and soften the stance by officials. The 34 roughing the passer calls is more than double those same calls each of the last two seasons through the first three weeks.
While the league expresses it's concerns about protecting the integrity of the games, it needs to better grasp the rules and get its hands around the impact it's having and not just on the field with the proliferation of penalties.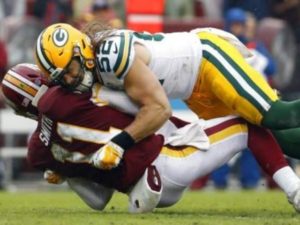 Cowboys owner Jerry Jones said this week that the new point of emphasis on the roughing the passer rule has altered the game "as much as any one [rule] I have seen make a change from our past."
Controversy and chaos is nothing new for the commissioner or national football league. Take a knee to that, but don't put your weight on the quarterback. Those position players are the stars of the league, and it's money-makers. Protecting the players and QB's is a good idea, but when the calls are impacting the result of game too much like it did in costing Green Bay a victory over Minnesota in Week 2, then it's clearly a concern. Players, coaches, fans and yes, bettors want consistency and not controversy. Uncertainty in rules and bad officials calls create chaos. You can bet on it.
FairwayJay is a leading national sports analyst and is recognized as one of the sports industry's most insightful handicappers and professionals. Follow him on Twitter: @FairwayJay