Perfection Reflection – NFL 10-0 Week
NFL 10-0 Week 2 was a historic week for @FairwayJay
History shows that Week 2 in the NFL invariably provides more surprises and upsets, along with some focused and determined efforts as teams try to avoid going 0-2. I'll be shooting for the green again knowing Week 2 was my best-ever week nearly a decade ago.
This week there are six games in which winless teams are matched-up, and the defenses figure to bring a most determined and strong effort. Still, it's tough to ignore the 765 points scored in Week 1 – the 3rd highest scoring opening week in NFL history. I did manage a solid winning Week 1 in which our 4-0 record on totals were all UNDER plays, while our weekly underdog exercise had a 2-2 week in NFL point spread prognosis. Last year we started 16-8 on those underdog picks before going on the DL.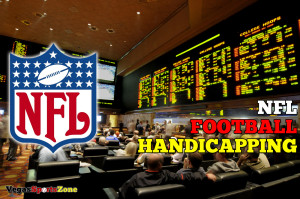 Week 2 of the NFL season invariably brings back great memories, as I had a all-time best record-breaking week in the 2009 NFL season. At the time, I was providing selection services for a well-known Las Vegas advisory sports handicapping company and a regular guest on a popular daily sports handicapping show heard nationwide and on Sirius/XM Radio.
That particular week, I released the biggest NFL selection card of my professional handicapping career spanning over a decade. I bet and provided personal clients 10 NFL selections in Week 2 and went a perfect 10-0!! I also provided and posted publicly a written analysis for every game on the NFL card that week.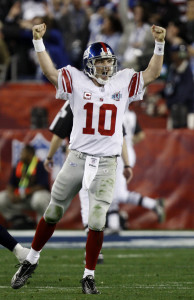 Saints (-1)…Win 48-22
Rams (+9.5)…Win 7-9
NY Jets (+3.5)…Win 16-9
NY Jets/Patriots under 45.5…Win 16-9
Falcons (–6)…Win 28-20
Raiders (+3)…Win 13-10
Bengals (+9)…Win 31-24
49ers (-1)…Win 23-10
Bears (+3)…Win 17-14
Chargers/Ravens over 40…Win 31-26
A few years later, I moved on from the sports advisory business for both personal and professional reasons. I've since turned down a number of offers to 'sell' selections for other companies and provide my expertise and insight. I've pursued other passions and another path of providing information, insight and analysis while working on my chosen schedule. I've also become a part of the media and covered other sports and gaming events.
While documented by the Sports Monitor from 2003 through 2010, I posted eight straight winning seasons in the NFL. On nearly 650 plays, I won 57.3% of all plays. Those results would place any handicapper and bettor on the top of the first page of a leaderboard. I was proud that I had strong sustained success and was not a 'one hit' wonder, and those results included a handful of very strong seasons including in 2010 when I went 44-22 ATS and in 2003 when I broke on the scene as a public handicapper and finished No. 1 in the nation in net wins and net profit at the Sports Monitor with a record of 52-28 ATS (65%). I also was the chosen professional handicapper as part of a small team that hit 60% in back-to-back years in the NFL SuperContest at the Westgate/Hilton SuperBook in Las Vegas over the last five years. I was the driving force behind a 16-3-1 ATS and 29-10-1 ATS start.
I always look forward to the start of football season, just like millions of other football fans and sports bettors. But Week 2 of the NFL season will always be a special one in my perfection reflection from a 10-0 week.
Best wishes as your shoot for more weekly winners and a potential parlay payoff in your pursuit of profit.
FairwayJay is a leading national sports analyst and is recognized as one of the sports industry's most insightful handicappers and professionals. Follow him on Twitter: @FairwayJay