Perfection Reflection – NFL 10-0 Week 2
FairwayJay Starts 2019 NFL Week 1 With 4-0 ATS 'Dog Log, But 10-0 Week 2 A Decade Ago Was A Historic Week
History shows that Week 2 in the NFL invariably provides more surprises and upsets, along with some focused and determined efforts as teams try to avoid starting the season 0-2.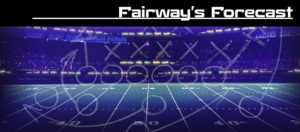 Following a 4-0 sweep on our Week 1 NFL underdog plays, we'll be shooting for the green again knowing NFL Week 2 was my best-ever week nearly a decade ago during a time when I was documented with 8 straight winning seasons in NFL point spread prognosis. We've continued our winning ways and over the past 2+ season, our NFL underdog plays posted on this site and osga.com have gone 55-27 ATS (67%), and have included insight and analysis on our underdog picks and  Fairway's Football Forecast betting insight.
You can read the rest of perfection reflection article and insight at osga.com, along with some added Week 2 information and insight below.
NFL Home Underdogs
This week there are seven home underdogs in Week 2 NFL action, including a record 19.5-point home underdog at William Hill US with the Dolphins hosting the Patriots in Miami. Most Las Vegas sportsbooks have the Patriots a 19-point favorite, but nearly 80% of the bets are on New England according to Sports Insights, which tracks betting odds and activity from seven leading online sportsbooks.
Week 2 Winless Teams Match-ups
The winless teams in Week 2 match-ups begins Thursday when Carolina (-6.5) hosts Tampa Bay after each dropped their home openers last week.
Other Week 2 winless teams matched up includes:
Jacksonville at Houston (-9)
Chicago (-2.5) at Denver
Cleveland (-2.5) at NY Jets
Look Ahead Lines
Review the weekly NFL Look Ahead Lines that I provide and take note of the line changes from the previous week when FanDuel and the Westgate SuperBook in Las Vegas provide advance lines for the following weeks game prior to the current weeks games being played. You can see some of the significant (over) reaction to the results, including New England being a 9.5 and 11-point projected favorite in Week 2, only to see it skyrocket to -19 after the Dolphins were blown out 59-10 at home by Baltimore and most everyone watched New England pound Pittsburgh 33-3 on Sunday Night Football.
Week 2 Highlights, Scoring, Stats and Success
Last year, 765 points were scored opening week – the 3rd highest scoring opening week in NFL history. Now in 2019 Week 1, NFL scoring totaled 778 points or 48.8 points per game. In 2018, the NFL had a record scoring year with games averaging 46.6 points per game.
As you watch and review the NFL games, recaps, boxscores and follow my NFL Inside the Numbers updates, here are the team averages from the 2018 NFL season and offensive stats to compare as the 2019 season progresses.
352 – yards per game
61 – plays per game
5.77 – yards per play (up sharply)
115 – rushing yards per game
4.4 – yards per rush
26 – rushing attempts per game
237 – passing yards per game
35 – pass attempts per game
22 – pass completions per game
6.9 – yards gained per pass
63% – pass completion percentage
46.6 – NFL combined points per game (record)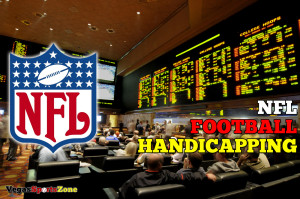 Week 2 of the NFL season invariably brings back great memories, as I had a all-time best record-breaking week in the 2009 NFL season. At the time, I was providing selection services for a well-known Las Vegas sports handicapping company and a regular guest on a popular daily sports handicapping show heard nationwide and on Sirius/XM Radio.
That particular week, I released the biggest NFL selection card of my professional handicapping career spanning over a decade. I bet and provided personal clients 10 NFL selections in Week 2 and went a perfect 10-0!! I also provided and posted publicly a written analysis for every game on the NFL card that week.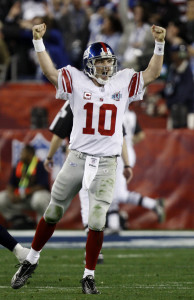 Saints (-1)…Win 48-22
Rams (+9.5)…Win 7-9
NY Jets (+3.5)…Win 16-9
NY Jets/Patriots under 45.5…Win 16-9
Falcons (–6)…Win 28-20
Raiders (+3)…Win 13-10
Bengals (+9)…Win 31-24
49ers (-1)…Win 23-10
Bears (+3)…Win 17-14
Chargers/Ravens over 40…Win 31-26
I now provide my expertise, handicapping and sports betting insight to a number of outlets including OSGA, TheLines, PlayPicks, Vegas Sports Zone, Forbes and others.
As my interests and passions continue in the sports betting arena, I continue on a path of pursuing profit and working on my chosen schedule. I cover the games and events from tee to green, and also as a media member while reporting from contests and events that includes sports betting, gaming and poker. I enjoy sports and the wagering component like tens of millions of other Americans.
As the football season starts and continues through to the Super Bowl, Week 2 will always be a special one in my time of perfection reflection from a 10-0 week.
You can bet on it.
FairwayJay is a leading national sports and betting analyst providing insight and information you can bet on for nearly two decades from Las Vegas. His work, writing and content is provided to various sites and leading sources. Follow him on Twitter: @FairwayJay