Patriots And QB Brady In Rare Underdog Role In AFC Championship
Those looking to bet against Tom Brady and the New England Patriots in the AFC Championship are taking a minor risk. I lay it out in my recent article at Forbes.
In AFC Championship, Brady And Patriots Find Themselves Underdogs For First Time In 68 Games.
Brady has been favored in 67 straight starts, and the Patriots have been favored in 52 straight games. The last time New England was an underdog was the opening game of 2016 at Arizona (-9) when Jimmy Garoppolo started at quarterback while Brady served a four game suspension from 'Deflategate'. The Patriots won 23-21. Brady's last underdog role was Sept. 20, 2015 at Buffalo (-2). The Patriots won 40-32.
AFC Championship – New England at Kansas City (-3) – Total 56
More coverage in another article I chipped-in at Forbes on the fluctuating weather in Kansas City and the potential impact on the betting market and totals, along with play-calling and execution by the Chiefs and Patriots.
From a consensus of seven leading online sportsbooks tracked by Sports Insights, the over/under betting is nearly perfectly split with the UNDER taking 49% of the bets. Kansas City (-3) is taking 57% of the bets on Saturday with kickoff Sunday evening.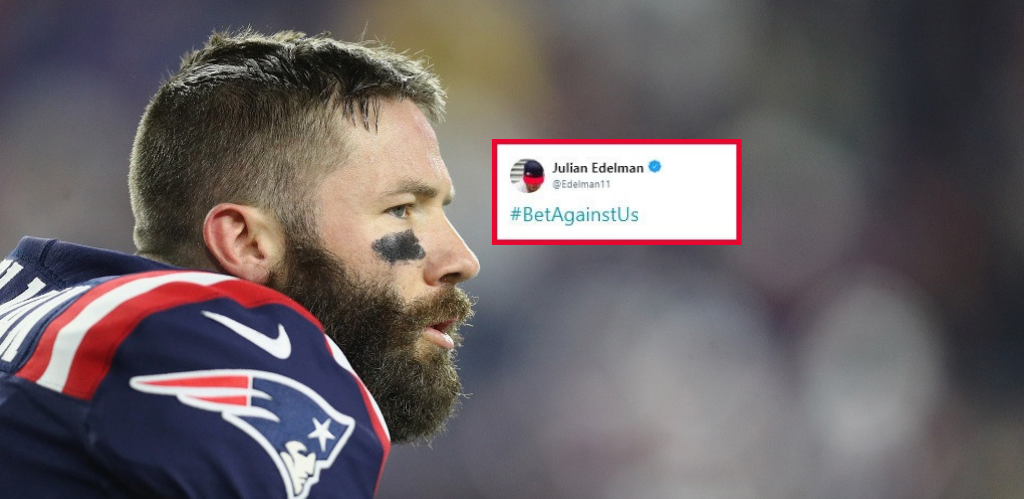 Plenty of other ways to bet the conference championship games including prop bets, which I outline with some player props to consider.
Patriots wide receiver Julian Edelman sent out a little message on Twitter this week daring fans and sports bettors to bet against the Patriots.
I'll take that bet.
FairwayJay is a leading national sports analyst and is recognized as one of the sports industry's most insightful handicappers and professionals. Follow him on Twitter: @FairwayJay