NFL Week 8 Look Ahead Lines and Betting Market Moves
Here is a weekly article I provide for TheLines with some insight into the betting market moves and advance look-ahead lines for NFL games including Week 8.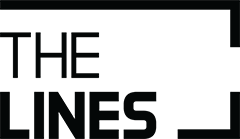 The Westgate SuperBook in Las Vegas provides the advance look-ahead lines each week for the following weeks games, and PointsBet has joined FanDuel Sportsbook in New Jersey to provide their advance look ahead lines.
Review the Week 8 look ahead lines below, and understand the tendency for many bettors is to over-react to previous weeks scores and results. The look-ahead lines provide a sense of stability from the linemaker, who is unbiased in setting the lines in advance without the information from the current week's contests.
Sports Betting Terms: A Glossary For Sports Bettors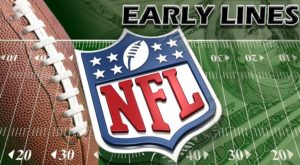 Bettors can also gain an edge or find value in the lines once the current week's lines are released. They do this based on not only a potential overreaction to the recent week's results, but by using information they have on teams, including NFL power rankings. Making adjustments is part of the process, along with formulating an opinion and whether they are a believer in some teams or not in others. This can be based on personnel, injuries, situations, stats or angles they want to apply as the season progresses.
Here is a NFL Week 7 betting guide with game analysis as you evaluate the lines, match-ups and current weeks' games.
WEEK 7 MARKET MOVEMENT
Injuries and changes in personnel continue to affect NFL teams and the betting market, as last week the Vikings took money and the line moved from -3 to -3.5 over the weekend as the Eagles injury issues continued. This week we noted that backup QB Ryan Tannehill will now start for Tennessee, making him the 12th backup quarterback to now start this season.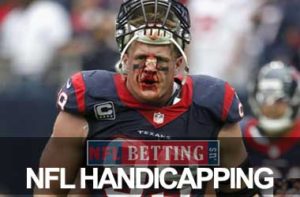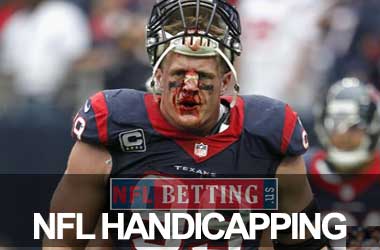 Analysis: The key game in the AFC is the Colts (3-2) hosting the Texans (4-2) in a first place battle in the AFC South. The spread bets are close, slightly favoring the Houston Texans, who are looking to get rid of the sour taste of last year's 21-7 home playoff loss to the Colts in the wild card round. The Texans are 9-2-1 ATS as an underdog with QB Deshaun Watson under center in his career, including 3-0 ATS this season. While Watson and Colts QB Jacoby Brissett look to make plays in the passing game to their star receivers Hopkins and Hilton, it's the point of attack play that may decide this key contest. The Texans are top-5 in rushing at 140 rushing YPG and 5.0 yards per rush while the Colts run defense allows 5.1 yards per rush to rank bottom five in the league.
Read more about market moves and additional Week 7 storylines at TheLines.
Week 8 Look Ahead Lines
| | | | |
| --- | --- | --- | --- |
| NFL Week 8 Games | Westgate | FanDuel | PointsBet |
| Washington  at Minnesota (Thurs) | MIN -14.5 | MIN -14 | MIN -12.5 |
| NY Giants at Detroit | DET -7.5 | DET -7.5 | NL |
| Tampa Bay at Tennessee | TEN -2.5 | TEN -1.5 | TEN -3 |
| LA Chargers at Chicago | CHI -6 | CHI -5 | CHI -4 |
| Seattle at Atlanta | SEA -3 | SEA -3 | SEA -3 |
| NY Jets at Jacksonville | JAX -4.5 | NL | NL |
| Philadelphia at Buffalo | BUF PK | BUF -1 | BUF -1.5 |
| Cincinnati vs LA Rams (London) | LAR -9.5 | LAR -9 | lar -10.5 |
| Arizona at New Orleans | NL | NO -7.5 | NL |
| Oakland at Houston | HOU -6.5 | HOU -7 | HOU -6.5 |
| Carolina at San Francisco | SF -6 | SF -4.5 | SF -5 |
| Denver at Indianpolis | IND -4.5 | IND -6 | IND -5 |
| Cleveland at New England | NE -11.5 | NE -10 | NE -10 |
| Green Bay at Kansas City | KC -4 | KC -4 | KC -3 |
| Miami at Pittsburgh | PIT -16.5 | PIT -15.5 | NL |
| BYE: BAL, DAL | | | |
FairwayJay is a leading national sports analyst and is recognized as one of the sports industry's most insightful handicappers and professionals. Follow him on Twitter: @FairwayJay