NFL Week 7 Look Ahead Lines and Betting Market Moves
Here is a weekly article I provide for TheLines with some insight into the betting market moves and advance look-ahead lines for NFL games including Week 7.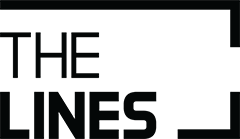 The Westgate SuperBook in Las Vegas provides the advance look-ahead lines each week for the following weeks games, and PointsBet has joined FanDuel Sportsbook in New Jersey to provide their advance look ahead lines.
Review the Week 7 look ahead lines below, and understand the tendency for many bettors is to over-react to previous weeks scores and results. The look-ahead lines provide a sense of stability from the linemaker, who is unbiased in setting the lines in advance without the information from the current week's contests.
Sports Betting Terms: A Glossary For Sports Bettors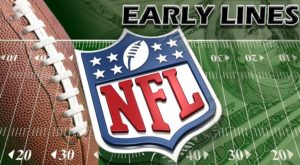 Bettors can also gain an edge or find value in the lines once the current week's lines are released. They do this based on not only a potential overreaction to the recent week's results, but by using information they have on teams, including NFL power rankings. Making adjustments is part of the process, along with formulating an opinion and whether they are a believer in some teams or not in others. This can be based on personnel, injuries, situations, stats or angles they want to apply as the season progresses.
Also in the recency report, I add some insight on current Week 6 market moves with some storylines to follow and analysis.  I also add some (meaningless) NFL trends information for Week.
Will the San Francisco 49ers (4-0) remain the only undefeated team in the NFC? The 49ers are a 3.5-point underdog at Los Angeles in a key division contest against the Rams. San Francisco comes off a 31-3 bashing of the Browns on Monday night, and get short rest and recovery against the Rams, who enter off a 30-29 loss at Seattle last Thursday with extra rest and preparation for the 49ers league-best rushing attack averaging 200 yards per game and 38.5 rushing attempts per contest.
The least-watched and bet game of the week is likely Washington (0-5) at Miami (0-4), who both remain winless and are playing pathetic football. Try to stomach betting either side, but imagine the Redskins being a 3.5-point road favorite, and also dealing with a fired head coach after Jay Gruden was let go following last week's loss to New England. The Redskins have been out-scored by 78 points in five games. But let this sink in. The Dolphins have been outscored by 137 points in four games. The loser will be in prime position for next year's No. 1 draft pick.
The Panthers (3-2) and Saints (4-1) have each won three-straight games with backup quarterbacks Kyle Allen and Teddy Bridgewater. Carolina tackles Tampa Bay (2-3) in London as a 2-point favorite in a NFC South division duel. The Buccaneers held off the Panthers 20-14 as a 6.5-point underdog in Week 2. New Orleans travels to Jacksonville as a 1-point underdog looking to hold onto the NFC South division lead.
How many more games will Dan Quinn be the head coach of the Falcons? Atlanta (1-4) continues to underachieve, and the offense under new coordinator Dirk Koetter is one dimensional with one of the worst rushing attacks in the league. The Falcons have no excuses not to fly this week as a 2.5-point road favorite at Arizona. The Cardinals have one of the worst defenses in the league allowing 408 yards per game at 6.1 yards per play and at least 23 points allowed in all five games this season.
Footballs will be flying in Kansas City with the Chiefs (4-1) and Texans (3-2) likely piling up points with the highest total of the week (55). Chiefs QB Patrick Mahomes leads the league averaging 366 passing yards per game with 11 touchdowns and zero interceptions.  Texans QB Deshaun Watson is passing for 272 yards per game with 11 touchdowns and just one interception.
The biggest line adjustment in Week 6 from the look-ahead line is on the Patriots, who are up to -16.5 at FanDuel Sportsbook and -17 at DraftKings Sportsbook. The Ravens have also seen a three-point upward move from the look ahead line with Baltimore now a 11.5-point favorite over winless Cincinnati. The Browns were a 3-point favorite on the advance line last week, but following a poor performance Monday night along with Seattle's extra rest and preparation off a win last Thursday, the Seahawks are now a 2-point favorite.
To listen to my weekly thoughts and insight on TheLines weekly sports betting podcast, check out Episode 73 as we talk about the week of news in NBA, MLB, CFB and NFL action.
Here is a NFL Week 6 betting guide with game analysis as you evaluate the lines, match-ups and current weeks' games.
Week 7 Look Ahead Lines
| | | | |
| --- | --- | --- | --- |
| NFL Week 7 Games | Westgate | FanDuel | PointsBet |
| Kansas City at Denver (Thurs) | KC -4.5 | KC -4.5 | KC -6 |
| Arizona at NY Giants | NYG -3 | NYG -3 | NYG -3.5 |
| Houston at Indianapois | IND -1.5 | IND -3 | IND -1.5 |
| Miami at Buffalo | BUF -15.5 | BUF -15.5 | BUF -14 |
| Minnesota at Detroit | DET – PK | DET -1 | DET -2.5 |
| Oakland at Green Bay | GB -7 | GB -7 | GB -8 |
| Jacksonville at Cincinnati | JAX -3 | JAX -3 | JAX -2 |
| LA Rams at Atlanta | LAR -4 | LAR -4 | LAR -3 |
| San Francisco at Washington | SF -8.5 | SF -9.5 | NL |
| LA Chargers at Tennessee | TEN – PK | TEN -1 | TEN -1 |
| Baltimore at Seattle | SEA -4 | SEA -4 | SE -3.5 |
| New Orleans at Chicago | CHI -3 | CHI -3 | NL |
| Philadelphia at Dallas | DAL -2.5 | DAL -2.5 | DAL -1.5 |
| New England at NY Jets (Mon) | NL | NE -10 | NL |
| Bye: CAR, CLE, PIT, TB | | | |
FairwayJay is a leading national sports analyst and is recognized as one of the sports industry's most insightful handicappers and professionals. Follow him on Twitter: @FairwayJay