NFL Week 17 Betting Strategies And Playoff Scenarios
Tips and Strategies for Handicapping and Betting NFL Week 17
Week 17 is unlike others in the NFL, and it is often both challenging and tricky for not only bettors, but oddsmakers as well. With playoff-clinching scenarios and positioning at stake, there is much to consider including motivation for teams out of the playoffs. So too for teams resting starters for the upcoming playoffs, and coaches handling injury issues to players impacting lineups.
Read my full article at osga.com on handicapping and betting NFL Week 17.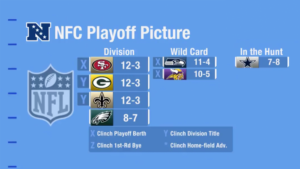 Many market moves and line adjustments in Week 17, and I update some of them in my weekly recency report at TheLines. Player status and playing times are announced, and the market adjusts and lines move quickly. Other players status' remain in question until game day, as coaches determine a plan of action. Injury issues along with a teams position for the playoffs affect the betting lines, which I break down in the market moves update.
Week 17 is both tricky and challenging to bettors and bookmakers alike.
"In the regular season, Week 17 is the hardest by far. It's sort of like preseason because you're just waiting on information and you're guessing," William Hill sportsbook director Nick Bogdanovich told VSiN. "When push comes to shove, the majority of the money will be just on teams who need to win."
Those teams that need to win Week 17 include:
Tennessee (8-7), opened an underdog and was up from -3.5 on Thursday to -6 Friday in their division duel with the Texans. The Titans play at Houston (10-5), who has clinched the AFC South. A win by Tennessee gets the Titans the wild card and No. 6 seed in the AFC.
Pittsburgh (8-7) also opened an underdog and is now a 2-point favorite at division rival Baltimore (13-2), who has clinched the AFC North and will rest players including league MVP Lamar Jackson. The Steelers need to win and have the Titans lose among other playoff scenarios to get to the postseason party.
Philadelphia (8-7) wins the NFC East with a win at New York. The Eagles are a 4-point favorite over the Giants (4-11). An Eagles loss opens the door for Dallas (7-8) to win the division win a win as big favorite (-11) over Washington.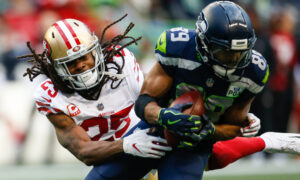 Other big favorites in Week 17 are playing for playoff position and first round byes including:
New England (-16) vs. Miami
Kansas City (-9) vs LA Chargers
Green Bay (-12.5) at Detroit
New Orleans (-13) at Carolina
The Sunday night feature will be San Francisco (-3.5) at Seattle (11-4). The 49ers (12-3) win the NFC West and are the No. 1 seed in the NFC with a victory. Seattle would be a No. 5 seed and wild card if they lose, but can also be anywhere from No. 1, No. 2 or No. 3 with a win as the NFC West champs. Both teams will know what they are playing for in playoff position at kickoff, as scoreboard watching will done by all players, teams, coaches, bettors and bookmakers alike.
So many scenarios unfold in Week 17 before and after kickoff. Which makes Week 17 a tricky and challenging week to handicap.
You can bet on it.
FairwayJay is a leading national sports and betting analyst providing insight and information you can bet on for nearly two decades from Las Vegas. His work, writing and content is provided to various sites and leading sources. Follow him on Twitter: @FairwayJay