NFL Week 14 Look Ahead Lines and Betting Market Moves
NFL Week 14 Look-Ahead Lines Add Insight From Bookmaker
Here is a weekly article I provide for TheLines with some insight into the betting market moves and advance look-ahead lines for NFL games including NFL Week 14.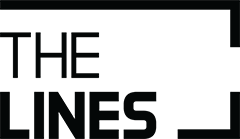 The Westgate SuperBook in Las Vegas provides the advance look-ahead lines each week on Tuesday for the following weeks games, and the FanDuel Sportsbook in New Jersey has joined in to provide their advance look ahead lines on Wednesday.
There are seven road favorites in NFL Week 13 action, and I outlined some of the ATS situations regarding road favorites in my article for Forbes. I also chipped in this info on the Thursday night game in which bettors were piling on the streaking Saints (-7.5). That didn't work out too well. Final score: Dallas 13 New Orleans 10. We had the Cowboys and provided some insight and analysis in our weekly underdog picks and predictions, which are now 25-15 ATS this season.
Review the Week 13 market moves, along with the Week 14 look ahead lines below, and evaluate the information and adjustments to become a more informed and better bettor.
| Game | Westgate Line | FanDuel Line |
| --- | --- | --- |
| Jacksonville at Tennessee | TEN -6 | TEN -5.5 |
| Baltimore at Kansas City | KC -9.5 | KC -8.5 |
| New England at Miami | NE -10 | NE -7.5 |
| New Orleans at Tampa Bay | NO -10.5 | NO -9 |
| New York Jets at Buffalo | BUF -3 | BUF -3 |
| Carolina at Cleveland | CLE -1 | CAR -1.5 |
| Indianapolis at Houston | HOU -3 (-120) | HOU -3 |
| NY Giants at Washington | WASH -3 (+100) | WASH -3 |
| Atlanta at Green Bay | GB -7.5 | GB -6 |
| Cincinnati at LA Chargers | LAC -15.5 | LAC -13 |
| Denver at San Francisco | DEN -4.5 | DEN -4 |
| Pittsburgh at Oakland | PIT -12.5 | PIT -11 |
| Philadelphia at Dallas | DAL -3.5 (+100) | DAL -3 |
| Detroit at Arizona | DET -3 (-120) | DET -3.5 |
| LA Rams at Chicago | LAR -3.5 | LAR -3 |
| Minnesota at Seattle | SEA -3 (+100) | SEA -3 |
FairwayJay is a leading national sports analyst and is recognized as one of the sports industry's most insightful handicappers and professionals. Follow him on Twitter: @FairwayJay