NFL Week 10 Look-Ahead Lines And Betting Market Moves
NFL Week 10 Look-Ahead Lines Add Insight From Bookmaker
Here is a weekly article I provide for TheLines with some insight into the betting market moves and advance look-ahead lines for NFL games.
The Westgate SuperBook in Las Vegas provides the advance look-ahead lines each week on Tuesday for the following weeks games, and the FanDuel Sportsbook in New Jersey has joined in to provide its advance lookahead lines on Wednesdays.  I provide some thoughts and insight on using those advance lines and not overreacting to recent results while also recognizing potential letdown situations and scheduling dynamics that can impact performance and the betting line.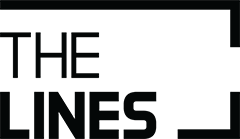 For the Week 9 games on Sunday, Nov. 4 these are the games where there was at least a 2-point difference from the look-ahead line and current line:
Tampa Bay at Carolina (-4.5) – Current line Panthers -6.5
Houston (-1.5) at Denver – Current line Broncos -1
Green Bay at New England (-7.5) – Current line Patriots -5.5
Tennessee at Dallas (-4) – Current line Cowboys -6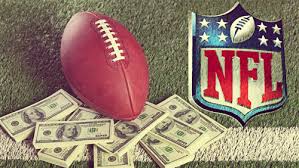 I also provide the look-ahead lines for Week 10, as the season moves to the second half and teams push towards division titles and the playoffs.
As you watch and evaluate the games, injuries, key game-changing calls and go inside the numbers in boxscores and stats, try your best not to overreact to the scores and a recent result or two. By looking ahead to the point spread posted in advance by the Westgate Superbook in Las Vegas and FanDuel sportsbook in New Jersey, you can stay more grounded and understand the linemakers approach and thoughts on a game and betting line more than a week in advance of the contests.
NFL Week 10 look-ahead betting lines
| Game | Westgate Line | FanDuel NJ Line |
| --- | --- | --- |
| Carolina at Pittsburgh | PIT -6 | PIT -3.5 |
| New Orleans at Cincinnati | NO -4 | NO -3.5 |
| Atlanta at Cleveland | ATL -1 | ATL -3 |
| Detroit at Chicago | CHI -4 | CHI -4 |
| Arizona at Kansas City | KC -14.5 | KC -13 |
| New England at Tennessee | NE -6 | NE -4 |
| Washington at Tampa Bay | PK | TB -1.5 |
| Buffalo at NY Jets | NYJ -7 | NYJ -7.5 |
| Jacksonville at Indianapolis | IND -2.5 | IND -1.5 |
| LA Chargers at Oakland | LAC -7.5 | LAC -6.5 |
| Seattle at LA Rams | LAR -8 | LAR -9.5 |
| Miami at Green Bay | OFF | GB -7 |
| Dallas at Philadelphia | PHI -6 | PHI -5.5 |
| NY Giants at San Francisco | SF -2.5 | SF -1.5 |
FairwayJay is a leading national sports analyst and is recognized as one of the sports industry's most insightful handicappers and professionals. Follow him on Twitter: @FairwayJay