NFL Quarterback and Impact on the Betting Line
How Many Points Is A NFL Quarterback Worth To A Betting Line?
More rookie NFL quarterback's are starting in Week 4, and last year's rookie NFL quarterback CJ Beathard is pressed into action with the season-ending injury to 49ers QB Jimmy Garoppolo. I've been asked about the NFL quarterbacks impact on the betting line, so I did some more research, compared my numbers and corresponded with sports book directors and professional bettor Steve Fezzik, a former customer of mine and NFL expert and numbers guru with NFL handicapping success and strategies .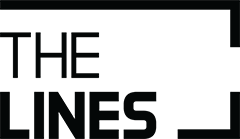 Here is the article I provided for TheLines, and I've added some of the information and quarterback impact on the betting line below.
Injuries are a harsh reality of pro football. Severe ones happen every week as the players put their bodies and love of the game on the line. NFL players are well-paid professional athletes, but only the biggest, strongest, fastest and most talented players from college make it to the pros. Others that have the most drive and determination and play without fear also find their way onto the football field.
The quarterback position is the most important in football. Along with the physical skills to excel at the games most demanding position, it takes an outstanding leader with toughness, mental strength, and the ability to make all the reads and throws to lead an offense and team to more victories.
NFL Quarterback's impact on the betting line
Green Bay: Healthy Aaron Rodgers to disaster DeShone Kizer – down 10 points
Detroit: Matthew Stafford to Matt Cassel – down 9 points
San Francisco: Jimmy Garoppolo to CJ Beathard – down 6.5 points
Philadelphia: Healthy Carson Wentz to Nick Foles – down 4 points
Cleveland: Tyrod Tayler to Baker Mayfield  – up 1 point
Arizona: Sam Bradford to Josh Rosen  – down 1.5 points
Prior to the season, says Fezzik, Tampa Bay QB Jameis Winston was a 1.5 point upgrade over Ryan Fitzpatrick. Heading into Week 4, 'FitzMagic' is one point better in the betting market, showing the need to adjust to performance.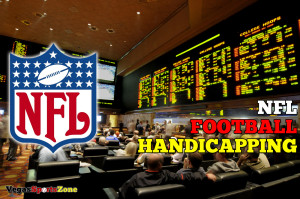 As you wonder about other players value including skill position players that get the media hype like Steelers RB Le'Veon Bell, his impact is no more than 1.3 points according to Fezzik. With running back James Connor performing pretty well, you should see that most running backs are replaceable and it's the strength of the offensive line that is more significant. Wide receiver Josh Gordon's arrival in New England is worth less than half a point to the betting line.
Quarterbacks are king in the NFL when it comes to brand, money, impact and the betting line. And Fairway's Forecast is proven pro with NFL handicapping success and strategies who has consistently beaten the betting line for more than 15 years. You can bet on it.
FairwayJay is a leading national sports analyst and is recognized as one of the sports industry's most insightful handicappers and professionals. Follow him on Twitter: @FairwayJay