NFL Preseason Betting Tips And Strategy
Plenty of NFL news as the first full week of NFL preseason action kicks off. We've already seen more scoring than expected with over/unders going 9-4 with more games yet this weekend. Three of the four games that went under the total barely stayed under by 2 points or less. We'll see the bookmakers make adjustments into Week 2 of the preseason with increased scoring.
Betting NFL preseason football involves different tips and strategies than the regular season, and I chipped in some additional thoughts and insight when betting NFL preseason football in this article at The Lines.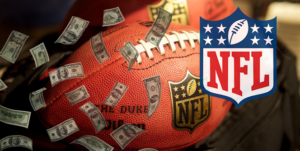 Whether you're betting NFL games at leading online sportsbooks or at legal sportsbooks in Nevada, New Jersey or other states with top sportsbooks like FanDuel or DraftKings, be sure to understand the key numbers when betting the point spreads in pro football.
A spokesperson with leading online sportsbook Betonline.ag confirmed that at least 50% of their NFL preseason action is from sharp and professional bettors ($500 max bet). The sportsbooks understand the risk and limit their liability. The game can be beat, but requires and understanding of of how to bet preseason NFL games with late week information, quarterback rotations, coaching tendencies and motivational spots just some of the betting tips and tactics to becoming a better bettor.
Gain an working knowledge of the rosters during August and NFL preseason. You'll not only have more insight on the teams and players, but be able to use some of the information to assist you in your NFL preseason betting and become better prepared once the regular season kicks off.
You can bet on it.
FairwayJay is a leading national sports analyst and is recognized as one of the sports industry's most insightful handicappers and professionals. Follow him on Twitter: @FairwayJay