NFL Handicapping – Perfection Reflection
NFL Handicapping – 10-0 Week 2 was a historic week for @FairwayJay
Week 2 of the NFL season invariably brings back great memories, as I'm reminded by clients and 'Fairway Followers' about my good fortune in week 2 of the 2009 season. At that time I was a regular guest on a weekly radio show in Las Vegas providing insight and analysis, and heard nationwide on SiriusXM Radio for NFL handicapping and betting discussion.
That particular week, I released the biggest NFL selection card of my professional handicapping career spanning over a decade. I bet and provided personal clients 10 NFL selections in week 2 and went a perfect 10-0!! I also provided and posted publicly a written analysis for every game on the NFL card that week.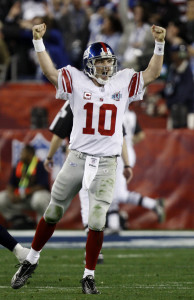 Saints (-1)…Win 48-22
Rams (+9.5)…Win 7-9
NY Jets (+3.5)…Win 16-9
NY Jets/Patriots under 45.5…Win 16-9
Falcons (–6)…Win 28-20
Raiders (+3)…Win 13-10
Bengals (+9)…Win 31-24
49ers (-1)…Win 23-10
Bears (+3)…Win 17-14
Chargers/Ravens over 40…Win 31-26
Week 1 of the 2013 and 2014 seasons was a difficult one for many sports bettors.  Underdogs ruled the day this past Sunday going 10-3 ATS and finishing the week 11-5 on the closing lines.  Early NY Jets bettors won and late bettors lost and early Bronco's bettors pushed and late bettors took a tough loss.   While many of the results seem surprising and the sports books cleaned up on a majority of bettors, don't be surprised when some of the week 1 ugly teams and performances turn around in week 2 and again in week 3.  History shows that week 2 invariably provides more surprises and upsets, along with some focused and determined efforts as teams try to avoid going 0-2.
This week there are three games in which winless teams (0-1) are matched-up and also three games in which undefeated teams (1-0) are playing.  The defenses figure to bring a focused and stronger effort in the winless teams match-ups and last year there were five winless team match-ups in week 2 and the over/under results were 2-3 with both division match-ups of winless teams going under the total.  No such division match-ups of winless teams this year in week 2, but don't be surprised when more upsets occur.
We've already identified some solid situations and match-ups to support in week 2 as we shoot for more birdies and green on the gridiron.  Join me as we shoot for another perfect weekend and profit from my experience. Check back throughout the week for more sports betting and handicapping information, insight, articles and analysis and follow me on Twitter @FairwayJay.
FairwayJay is a leading national sports analyst and is recognized as one of the sports industry's most insightful handicappers and professionals. Follow him on Twitter: @FairwayJay