NFL Handicapping – Inside the Numbers Week 16
Handicapping and Analyzing Stats – NFL Inside the Numbers Week 16
Throughout the NFL season, I review weekly box scores, stats, game recaps and more after watching many of the NFL games. For over a decade, I have kept a proprietary database of statistical information and utilized relevant rushing numbers, statistical guidelines and situations to better assist me in sports investing and providing point spread winners.
Week 16 was one of our best as we nailed nearly everything on the board going 6-0 Sunday including a pair of 20* Top Play Big Bertha bombs on outright underdog winners Atlanta and the NY Jets. Those two teams beat the conferences top-seeded teams in Carolina and New England, and we added the Rams for good measure as they took down the Seahawks in Seattle as a double-digit 'Dog. Our underdog card was complete with the Redskins outright win at Philadelphia Saturday and our totals went 3-1 for a 7-1 week overall for members.
Some solid underdog winners noted which led to favorites going just 9-7 SU and 6-10 ATS while totals finished 7-9 over/under. Home underdogs are now 33-51 SU and 42-41 ATS following a 3-1 SU/ATS week with the Falcons, Jets and Ravens barking loudly in victory.
Beating the NFL over the long-term involves an understanding of the match-ups, situations and stats, and how to apply them for success. Good fortune in the turnover column helps too. After all, teams that are +3 or more in the turnover column in a game are a long-term 93% winning ATS situation. The Titans (4-1), Giants (3-0), Buccaneers (3-0) and Seahawks (3-0) all suffered a 3 or greater turnover differential in week 16 losses, and teams that are minus (-3) or greater in the turnover column in a game are now 1-40 SU and ATS this season.
Teams that had a meaningful rushing advantage over their opponent (30 or more yards) went 8-3 ATS in week 16. For the season, this rushing guideline is 126-39 ATS (76%). We discuss our rushing guidelines throughout the season, but if you can correctly handicap this situation and advantage in a weekly NFL match-up and it plays out accordingly, you're well on your way to cashing more tickets and point spread winners. Clearly it's not an easy forecast, and when teams fall behind by margin they often abandon the running game. If the QB is not a quality passer and the teams is heavily dependent on the running game, it's a tough task to come back. In week 16, most would believe that the Chiefs would out-rush the Browns and their league-worst rushing defense by margin. But Cleveland had a dominant 232-136 rushing advantage. Leave it to the Browns to find a way to lose, but they covered easily as a double-digit 'Dog in a 17-13 defeat. Teams that rushed for at least 150 yards went 3-2 SU and 4-1 ATS in week 16.
For over a decade, teams that out-rush their opponent by 30 or more yards cover the point spread approx. 75% of the time. There has not been a season since 2000 wen this has been below 70% on average. Pay attention to offensive line play and key injuries along the line on both sides of the ball, as those can greatly affect a teams rushing attack and game plan. .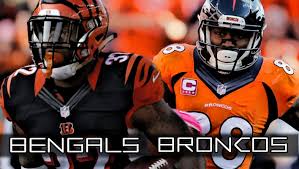 Clients have paid me for over a decade for my expertise and ability to proficiently project point spread winners because I not only understand point of attack play and rushing guidelines used for success, but because it's also important to understand situations and make adjustments to changes, personnel, match-ups, injuries, weather and more. Value and situational analysis overrided our fundamental handicap at the point of attack in week 16 with our big play on the Falcons noting we thought the Panthers would out-rush the Falcons, which they did by margin. But Atlanta was a +7 underdog on the road at Carolina two weeks earlier when they were embarrassed 38-0 with four turnovers, and now they were taking 7-points and this was going to be their biggest effort. Carolina was comfortably on top of the conference and undefeated, and likely to have some letdown. Following a opening touchdown drive, the Panthers mustered little offense outside of some rushing success as Carolina finished with just 268 yards offense. Denver's home win Monday night over Cincinnati puts the Broncos in position to secure a first-round playoff bye with a win over San Diego in week 17. Still much at stake in the AFC playoff picture.
Week 16 big ground gainers in rushing included the Bills (236 yards/40 attempts), Vikings  (218/40), Bears (174/39), Jets (143/27), Saints (135/35) and Texans (128/42). The Panthers (155/20) and Browns (232/36) had a large rushing advantages but lost.
The Titans (30/11 – whoa), Eagles (45/16), Seahawks (60/22) and Jaguars (65/15) struggled to get their running game going in defeat.
But the point of all this is that rushing stats and point of attack play often trumps passing prowess a majority of the time. When you have a few top-tier quarterbacks that can overcome a poor ground game or use it as a short passing attack (Brady), sometimes a lack of a running game can work. A dominant defense helps. But regardless of all the talking heads telling you that teams must have a passing game to succeed in the NFL, I'll point you to my weekly articles and stats that suggest otherwise and that perception is not reality in the pass/run success argument of the NFL. We have the adjust to the rules and changes in the game allowing for more passing game success and now more scoring in recent seasons, but the game is still about blocking, tackling, running and catching and the team that controls the line of scrimmage, establishes a running game (or more attempts) and minimizes turnovers is often the team that comes out on top.
Teams that had strong offensive showings and efficient yards per play (yppl) in week 16 victories were the Saints (537 yards/7.5 yards per play), Jets (428/6.2), Redskins (418/5.6), Bills (408/6.7), Broncos (389/6.2), Cardinals (381/6.8) and Falcons (373/6.0). Inefficient offensive teams included the Packers (178/2.8), Rams (207/3.9), Panthers (268/5.2), Raiders (281/4.3), Bengals (294/4.2) and Seahawks (313/4.7). The league average is approximately 5.4 yards-per-play.
We 17 is a tricky one with the playoff scenarios and other teams motivation levels lacking as they look towards the offseason. But we'll review more NFL stats and information again next season and continue to evaluate the results, match-ups and work to become even more proficient in point spread prognosis.
FairwayJay is a leading national sports analyst and is recognized as one of the sports industry's most insightful handicappers and professionals. Follow him on Twitter: @FairwayJay