NFL Handicapping – Inside the Numbers Week 7
NFL Week 7 Handicapping and Analyzing Stats
Some poor offensive showings and games were clearly evident in Week 7 with the first three games on the card leading the way. The Bears were an embarrassment to Chicago and their betting backers on Thursday night losing at rival Green Bay 26-10 with just 13 first downs, 45 plays and 189 total yards at 4.2 yards per play. Jay Cutler returns at QB for their week 8 Monday night match-up at home against the Vikings and their league-best defense. Another ugly night could be in store for the Bears on national TV. The Rams showed the London fans how to fumble the ball with four turnovers in a 17-10 defeat to the NY Giants, and both teams were inefficient on offense with less than 4.5 yards per play. Give the defenses credit in the Eagles and Vikings match-up, as Philadelphia delivered as home 'Dog and knocked down Minnesota 21-10 for the Vikings first loss of the season.
Close Calls and Point Spread Plays of the Week
Drew Brees was sensational again for the Saints, which he has to be each week with their deficient defense. It was good enough to get the money as 6.5-point underdog, but Kansas City prevailed 27-21. Washington and Detroit did not live up to the expected shootout despite efficient offenses at better than 6.0 yards per play on both sides. The Redskins scored with 1 minute remaining to lead 17-13, but the defense couldn't hold up as Matthew Stafford led the Lions down the field in six plays covering 75 yards for a game-winning TD in the closing seconds to win 20-17 and cover as a slight home 'Dog. The Sunday night game featured another pair of strong defenses, and the game ended in the first tie of the season 6-6. Seattle covered as a slight underdog, but the Seahawks were the wrong side. Arizona dominated all stats in a turnover free game, but were not efficient enough at 4.9 yards per play despite 443 yards and a week high 90 plays to just 257 yards for Seattle. Cardinal's bettors had to feel sick after watching Catanzaro miss a chip-shot FG in overtime.
Evaluating the Box Scores and Stats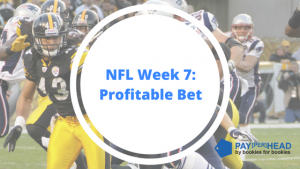 I've been tracking and loading box score data into spread sheets and have kept a proprietary database of statistical information for over a dozen years. I review weekly box scores, stats, game recaps and more after watching many NFL games. I utilize relevant rushing numbers, statistical guidelines and situations as just part of the process to assist me in football betting and providing more point spread winners. I try to isolate match-up advantages at the line of scrimmage in determining both rushing success and stopping the run. Same with passing game potential, as a team that picks up the pace and passes more may be able to tear apart an opponent's secondary without relying on the running game as much). What I've learned and relied on over the years is that despite some moderate gains in passing yards and attempts in recent years along with rules changes to allow more scoring, the game is still often won or lost at the line of scrimmage. The ability to control the line of scrimmage and have running game success and/or to stop the run affects the game in many ways, both offensively and defensively.
Beating the NFL over the long-term involves an understanding of the match-ups, situations and stats, and how to apply them for success. Let's take a look at some of the stats of note from week 7, and use some of this moving forward in isolating match-up advantages.
NFL Inside the Numbers Week 7
In week 7, NFL favorites went just 7-8 straight up (SU) and 6-9 against the spread (ATS). Some close calls each week with line moves, so there is some subjective data. Who the heck was betting on San Francisco in Week 7 taking them from 'Dog to favorite? A review of the season numbers shows the 49ers with the worst offense in the league (290/game) and No. 30 defense (407/game). The 49ers and Browns are proving to be historically bad teams, and they are now a combined 1-13 SU and 3-11 ATS. Home underdogs went 3-1 SU/ATS in week 7 and are now 22-11-1 ATS this year. Totals went 6-9 over/under with some ugly offensive performances and scoring results. For the season, betting favorites have had just one winning week overall, and that was 8-7 in week 4.
Running to Point Spread Profit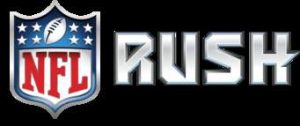 Teams that rushed the ball for 150 or more yards in week 7 (when their opponent did not) went 3-0 SU/ATS, and are now 16-7 SU and 19-5 ATS. That doesn't include huge rushing performances by the Bengals and Bucs easy winners, as both the bad Browns and 49ers managed to rush for at least 160 yards. But those two teams QB play is so pathetic, it's clear they have little chance unless they are running well, winning the turnover battle and getting a rare quality defensive performance. The Dolphins (256) turned the tables on the Bills, who had just 67 rushing yards after stampeding recent opponents overland. The Jets (155) also dominated at the point of attack in victory while holding the Ravens to a season-low rushing result of 6 yards on 12 carries! The Bronco's completed the running wild charge Monday night, burying the bookmakers in the process as money steamed in on Denver and they delivred with a 27-9 win over Houston.
Week after week the results show that running game success is often more relevant and important versus passing game prowess. Clearly a top QB and passing attack is important, as Andrew Luck clearly carried the Colts to victory in week 7 with a superb and efficient performance despite Indy being out-rushed. That includes a late TD drive with the Colts trailing 23-20. Drew Brees as mentioned puts up huge numbers seemingly every week. But the teams who passed the most in week 7 were losers again, going 0-2-1 and 0-3 ATS as Arizona, LA and Pittsburgh relied more on the passing game.
Teams that rushed the ball at least 29 times went 7-1-1 SU and 8-1 ATS with only the Cardinals dominating performance coming up short ATS and the Redskins late blow costing them a victory and cover. For the season, teams that rush the ball at least 29 times in a game (when their opponent does not) are 55-8-2 ATS. Determine who is going to run the ball more often and with success against an opponent and you're well on your way to more point spread success. Note however that it's not that easy, but if you dig into the stats, project match-up advantages and identify edges, you'll be rewarded in the running game more often and improve your ability to handicap and identify advantages in games and match-ups.
Teams that out-rushed their opponent by at least 30 yards went 8-5 ATS in week 7. That stat guideline is now 52-23 ATS this season. Determine who will outrush their opponent by this margin, run the ball more often and control the ball, clock and chains and you'll cash more point spread winners. This is proven year after year with nearly 75% ATS success and no season below 70% since 2000. I have the box scores and data base to prove it.
Big ground gainers in week 7
(Yards/Attempts with straight-up (SU) and against the spread (ATS) results).
| | | | |
| --- | --- | --- | --- |
| Team | Rush Yds | Attempts | SU/ATS |
| Bengals | 271 | 30 | W/W |
| Dolphins | 256 | 41 | W/W |
| Bucs | 249 | 41 | W/W |
| Broncos | 190 | 35 | W/W |
| NY Jets | 155 | 39 | W/W |
| Raiders | 144 | 34 | W/W |
| Patriots | 140 | 29 | W/W |
Teams that failed to get their ground game going:
| | | | |
| --- | --- | --- | --- |
| Team | Rush Yards | Attempts | SU/ATS |
| Ravens | 6 | 12 | L/L |
| NY Giants | 36 | 20 | W/W |
| Seahawks | 52 | 19 | P/W |
| Bills | 67 | 22 | L/L |
| Bears | 69 | 18 | L/L |
Efficient Offenses and Yards Per Play
Teams that had strong offensive showings and efficient yards per play (yppl) in week 7: The NFL average for yards per play now up to nearly 5.6.
| | | | |
| --- | --- | --- | --- |
| Team | Total Yards | Yards Per Play | SU/ATS |
| Bengals | 559 | 9.2 | W/W |
| Bucs | 513 | 7 | W/W |
| Saints | 463 | 6.5 | L/W |
| Dolphins | 454 | 6.8 | W/W |
| Colts | 422 | 6.5 | W/W |
| Chargers | 426 | 5.7 | W/W |
| Patriots | 362 | 6.6 | W/W |
| Broncos | 347 | 5.8 | W/W |
Note how the yards were accumulated each week, passing vs rushing and if a team was playing from behind and forced to abandon their running game in the second half, any overtime yards and injury impacts during a game. The Cardinals had a big week in yards including overtime with 443, but Arizona was inefficient with just 4.9 yards per play.
We have seen total yards increase and the average yards-per-play is up to near 5.6 – which is as high as I've documented in recent seasons.
Struggling Offenses
Some poor offensive performances in week 7 included:
| | | | |
| --- | --- | --- | --- |
| Team | Total Yards | Yards Per Play | SU/ATS |
| Bears | 189 | 4.2 | L/L |
| Giants | 232 | 4.1 | W/W |
| Eagles | 239 | 4.4 | W/W |
| Ravens | 245 | 4.3 | L/L |
| Seahawks | 257 | 4.5 | P/W |
| Bills | 267 | 4.9 | L/L |
| Texans | 271 | 4 | L/L |
| 49ers | 273 | 4.1 | L/L |
Turnover Troubles and Penalty Problems
Historically, teams that suffer a minus three (-3) or greater turnover differential in a game have little chance to win and cover (7% ATS). Last season, on nearly 40 occurrences and games with a 3 or greater turnover differential, the team on the short end of the turnovers won and covered just one time each. Two teams suffered such fate in week 7 as the Rams (4-1) and Jaguars (3-0) suffered a 3 or greater TO differential in defeat. Teams that give away the ball at least 3 times more than their opponent in a game are now 2-17 SU and 1-18 ATS. In other words, teams on the plus-3 side of the turnover battle are 17-2 SU and 18-1 ATs. Note too that teams that were exactly plus-2 (+2) in turnover margin went 4-0 SU and 3-1 ATS in week 7 and are now 19-5 SU and 20-4 ATS. Turnovers are most telling statistic in the NFL when it comes to point spread success. Yet fumbles are random and cannot be determined in handicapping the games. So instead of being hard on yourself in a defeat with a bigger turnover differential, just move on and evaluate the upcoming games and try to find match-up advantages that can help you get on the right side of more games while locating value in the betting line.
The Raiders and Jaguars games was a flag-fest with each team reaching double-digits and over 100 yards in penalties. The Bears awful performance featured 10 penalties for 108 yards, and the Dolphins were dominant with RB Jay Ajayi going over 200 yards rushing for the second straight week and winning fairly handily despite 13 penalties for 116 yards. The Colts also won and covered despite 12 flags for 131 yards, as QB Luck was a huge difference maker. Seattle, Pittsburgh and New Orleans were also flagged 10 times in defeat and the only tie of the season (SEA/AZ).
The Failures in Laying Road Chalk
The sports books were the biggest winners again in week 7, although the two biggest betting games went against them and in favor of public bettors as the Patriots and Broncos took big money and covered as favorites. But New England was the only team to cover as road chalk, as these teams went just 1-4 SU/ATS with the Vikings, Bills and Redskins buying their betting backers as road favorite. Best to think twice before laying road chalk, as home 'Dogs are now 22-11-1 ATS this season, and delivering bigger profits as money line underdogs too, which is another way to build your bank roll and beat the bookmaker.
We'll review more NFL stats and information each week as we continue to evaluate the results, match-ups and work to become even more proficient in point spread prognos
FairwayJay is a leading national sports analyst and is recognized as one of the sports industry's most insightful handicappers and professionals. Follow him on Twitter: @FairwayJay