NFL Handicapping – Inside the Numbers Week 4
Handicapping and Analyzing Stats – NFL Inside the Numbers Week 4
Throughout the NFL season, I go inside the numbers and review weekly box scores, stats, game recaps and more after watching many of the NFL games. For over a decade, I have kept a proprietary database of statistical information and utilized relevant rushing numbers, statistical guidelines and situations to better assist me in sports investing and providing point spread winners.  Week 4 was an excellent one for us, as we hit nearly everything on our card Sunday only missing the Vikings, who had a 3-0 negative turnover margin in a 14-7 defeat.
Our Fairway Football Forecast focusing on underdogs went 3-1 ATS with two outright 'Dog winners and just missing the 49ers in an overtime loss. It was a huge week 4 for us, adding the Steelers and Giants to our 3-1 'Dog log report and going 4-0 on totals. Strong starts have been more common for us and we're winning overall in the early NFL season. Recall my record-breaking Week 2 from the 2009 season when picked and forecast a perfect 10-0 ATS Sunday in NFL point spread prognosis. Check out my weekly picks and plays along with the $1,000 Pro Football Challenge.


While I'm not in this year's Las Vegas SuperContest. know that I've had some strong starts and overall NFL seasons throughout my handicapping career. My start in 2015 included 16-3-1 ATS after four weeks and 29-10-1 after 8 weeks on our way to another top-6% finish and 60% winners (51-34 ATS) out of more than 1,700 entries in the SuperContest. I broke onto the scene in 2003 with a record-breaking debut season, going 52-28 (65%) ATS. Numerous strong winning seasons, which also included 2010 with a 44-22 (66%) season and also winning the Playbook Wise Guys contest with more than 50 invited professional handicappers competing for a $10,000 prize pool. At that time, my selections provided to clients were fully documented at the Sports Monitor of Oklahoma City.
Each week I'll provide various insights into NFL handicapping, and the weekly Inside the Numbers article will analyze stats and ways to utilize them and how rushing guidelines and handicapping point-of-attack play can put the percentages in your favor when wagering.
Here are some Week 4 stats of note.
Week 4 NFL favorites went 9-7 SU and 7-9 ATS with the Chiefs miracle cover Monday night. For the season favorites are 26-37 ATS and totals are now 31-30 over/under rating the KC/WASH game 'over' the total although it dropped just below 49 Monday with a 29-20 Chiefs win.  Throughout the season there will be close calls on sides and totals, and while you can't control the market or moves, you can become skilled at anticipating line moves and trying to get your bets in accordingly.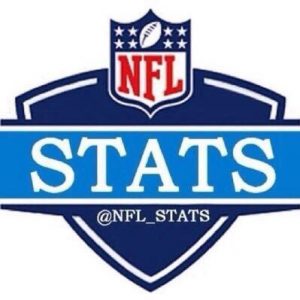 Beating the NFL over the long-term involves an understanding of the match-ups, situations and stats, and how to apply them for success. Good fortune in the turnover column helps too. After all, teams that are +3 or more in the turnover column in a game are a long-term 93% winning ATS situation. Turnover troubles in Week 4 including the Bears (4-0), Vikings (3-0), Falcons (3-0) and Titans (5-1), who all lost SU and ATS. Teams with a +3 or greater TO differential in a NFL game are now 13-1 SU/ATS this season and teams with exactly a +2 TO margin are 11-1 SU/ATS.
Teams that had a meaningful rushing advantage over their opponent (at least 30 yards) went 9-2 SU and 10-1 ATS in Week 4. This stat is the strongest start to a season in recent memory, and these positive rushing teams are now 39-6 SU and 41-4 ATS, proving again that teams that control the ball, clock, chains and point-of-attack play on both sides of the ball have more SU/ATS success than teams that are forced to pass more often, and especially those teams with average or sub-par passing quarterbacks. We'll discuss our rushing guidelines throughout the season, but if you can correctly handicap this situation and advantage in a weekly NFL match-up and it plays out accordingly, you're well on your way to cashing more tickets and point spread winners. For over a decade, teams that out-rush their opponent by at least 30 yards in a NFL game cover the point spread nearly 75% of the time. There has not been a season since 2000 when this has been below 70% on average.
Here are your week 4 stat leaders across the board. The leading rushers in week 4 were Bilal Powell (163 yards at 7.8 YPR) of the Jets,  Le'Veon Bell (143) of the Steelers, LaGarrette Blount (136) of the Eagles and Todd Gurley (121) of the Rams.

The quarterback play is clearly most important in the NFL, but significant turnover differential (2 or more, and 3 or more is fatal) is what most impacts games and results. Tough to handicap that or poor officials calls of course, but if you get better at understanding and recognizing point of attack play and which teams will have success rushing the football and/or stopping the run, you'll become more proficient and the point spread winners will follow. Many other factors come into play in evaluating games and match-ups, including the quarterback play. But the ability to understand situations and make adjustments to changes, personnel, match-ups, injuries, weather and put all the stat profiles together will allow you to become better at handicapping the games.
Week 4 big ground gainers in rushing included the NY Jets (256 yards/32 attempts) in their 23-20 overtime win, Eagles (214/42), Seahawks (194/33), Cowboys (189/27) in defeat to the Rams (168/31), Texans (173/42), Jaguars (175/39) in OT defeat, Steelers (173/42) Chiefs (168/31) and Broncos (142/32). Note the number of rushing attempts with many at least 30 times – another key indicator to point spread success. In fact through 4 weeks this season, teams that run the ball 30 or more times in a game (when their opponent does not) are 37-4 SU and 36-5 ATS. Control the ball, clock and chains, and you'll open up the passing lanes, be more balanced on offense, and wear down more defenses.
Teams that struggled to get their ground game going included the Raiders (24 rushing yards/15 attempts), Browns (45/17), Cardinals (51/22) and Dolphins (58/14). These teams went 1-3 SU and 0-4 ATS.
Teams that had strong offensive showings and efficient yards per play (yppl) in victory were the Seahawks (477 yards/7.7 yppl), Panthers (444/7.4), Buccaneers (434/6.9), Chiefs (429/6.0), Rams (412/6.1), and Texans (445/5.7).
 Inefficient offensive teams included the Dolphins (187/4.0), Titans (195/4.8), Browns (215/3.5), Colts (237/4.2), Raiders (254/4.8), Ravens (288/4.2), and a pair of inefficient offenses teams that won Packers (260/4.9) and Lions (226/3.9).
The league average is approximately 5.4 to 5.5 yards-per-play, but lower thus far this season.
We'll review more NFL stats and information each week as we continue to evaluate the results, match-ups and work to become even more proficient in point spread prognosis.
FairwayJay is a leading national sports analyst and is recognized as one of the sports industry's most insightful handicappers and professionals. Follow him on Twitter: @FairwayJay