NFL Handicapping – Evaluating Home Underdogs
Evaluating Home Underdogs and Situations for Success
The NFL Week 13 card is loaded with home underdogs. Eight to be exact and seven on Sunday. Following Thursday's Hail Mary Motown Miracle by the Packers to beat the home-dogged Lions (+3) on the last play 27-23, Lions fans and bettors have to be feeling like they got run over by a Ford F-150.

I went back through my weekly data base and box score analysis and updated the records on home underdogs this season. Through 12 weeks and the Packers/Lions game, home underdogs are 26-35 SU and 33-28 ATS. So home underdogs are covering at a 54% rate, and while that's not too strong, we'll see how this week's seven remaining underdogs do and note a situation below that may keep you off betting the Broncos as a division road favorite at San Diego this Sunday.
I play poker in Las Vegas and am often in the sports books. I can't tell you how often I hear casual bettors and football fans talk despairingly about the 'bad' teams and how uncomfortable they are betting on these poor-playing teams. It becomes problematic for these people and many handicappers to separate streaks and events they saw most recently from situations and understand how to apply stats and situations for success. They love to bet on the 'good' teams, and even when a team like the powerful Patriots are now riddled with numerous injuries, they can't stomach betting on the 'bad' team like the Eagles this week. How quickly things change in the NFL, as the Eagles were the high-scoring hot team as the season started getting much betting support (road favorite at Atlanta week 1) while teams like the Buccaneers, Texans and Redskins were road kill to start the season and began slowly to further impact casual bettors interest in them. Yet all three are pushing for the playoffs now, as is 11-0 Carolina, and I assure you the Panthers (9-2 ATS) were on nobody's interest list at the start of the season with injuries and especially to WR Benjamin. I heard it loud and clear at the big handicapping seminar at the sponsored by the Las Vegas SuperBook – nobody thought much of Carolina this season.
So you have to adjust quickly and understand some of the situations and relevant stats used for success along with so much more. Taking a look at this week's 'ugly' home 'Dogs, perhaps it's no surprise that the Rams as home underdog are getting approximately 29% of the betting action against the Cardinals while the Saints as big home 'Dog are also fade material to most bettors this week as New Orleans is taking approximately 26% of the bets. How 'bout the Browns taking nearly double-digits at home against division rival Cincinnati?  You guessed it, the bettors can't stand betting on these bad teams and Cleveland is getting just 23% of the betting action according to Sportsbook Spy.
Corrections are made in the market place and perception is not often reality, as things that look good turn out to be a tease and/or those hot teams like Atlanta (5-0 SU/4-1 ATS) early this season suddenly hit the skids (1-5 SU/0-7 ATS) and burn their betting backers who keep hoping for the bounce back. I'm not endorsing betting on these 'bad' teams blindly, as you clearly have to evaluate the match-ups, numerous injuries and the often changing personnel especially at quarterback. Chemistry is important, and clearly teams like the Saints and Eagles appear to be lacking it coming down the stretch.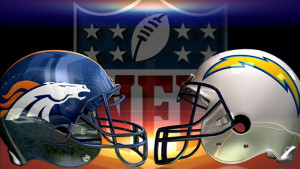 The NFL changes from week to week. We tend to hold teams to a standard they created in their last game, as it's what bettors remember the most. Public bettors like to ride the team that played well last week and have a tough time supporting teams that struggled recently. But the NFL regular season has many situations and statistics to evaluate and each game and week has to be evaluated independently with reason and logic while understanding the contrary nature of the NFL.
So here is a situation that applies to the San Diego vs. Denver game in week 13 in which the Broncos are a 4-point road favorite in division action.
When a team is playing off a home 'Dog win (straight up) and have a greater than .500 record, these teams find more trouble than bettors clearly realize. The logic makes sense in that the Broncos were primed to knock off a top team that's clearly viewed as better since Denver was a home 'Dog to New England. The Broncos pulled the upset in a big game with meaningful playoff and home field implications. Suddenly quarterback Brock Osweiler is performing well and not a question mark replacing Peyton Manning. A letdown seems inevitable, and combined with a division 'Dog like the Chargers returning home off a road underdog win, don't you think it makes sense that San Diego will be primed while Denver could fall a little flat. That's what I thought. Most bettors don't think so, since the Chargers are taking just 29% of the bets.
But history says the Broncos are in a tougher situation this week, as the teams in this situation like Denver have covered the point spread just 37% of the time with a sample size of over 230 games.
Now you know the percentages and situational facts, so study up on the Broncos vs. Chargers match-ups and decide if you're going to ride the ponies on the road, or look for lightning to strike at home!
FairwayJay is a leading national sports analyst and is recognized as one of the sports industry's most insightful handicappers and professionals. Follow him on Twitter: @FairwayJay