March Madness: College Basketball's Top Shooting Teams
Isolating Each Conference's Top Shooting Teams
I recently provided college basketball information on defensive dominators and undefeated home teams. Now we turn to the top shooting teams in each conference which includes many of the top scoring teams. I also included teams that are favorites to reach the NCAA Tournament from smaller conferences. This late season guide can assist you during March Madness and when evaluating match-ups in post season play.
The race to conference titles and post season positioning is in the home stretch and final weeks of the regular season. There is so much to evaluate and analyze when reviewing teams stats, performances, power ratings and point spreads. I spend endless hours studying stats, evaluating situations and understanding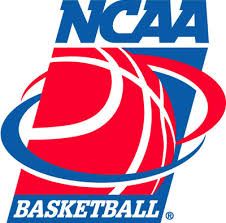 motivation, letdown, second meets, revenge, home court, coaching strengths and weaknesses along with injury and suspension updates. The pursuit of profit never ends when evaluating the fundamental match-ups and evaluation of players, teams and situations noted.
As you continue to evaluate offensive and defensive stats and try to interpret the data and project performance, be sure you evaluate current form, but also understand the impact of such on the adjusted betting line. Also, review strength of schedule and know that teams in the major conferences usually play a stronger schedule and the stats must be considered in that regard. I often reference conference only stats when isolating conference match-ups, and look at current form and injuries.
At this time of year near Valentine's Day and moving forward, there is more love and attention paid to the attractive, highly-ranked hotties than the hard-trying ugly underdog, and the linesmaker knows which you prefer. Thus, the price to pay is often not worth the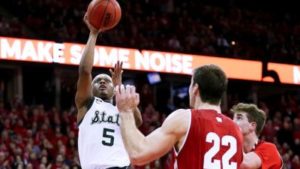 risk. However, the shot clock reduction in recent seasons has benefited the stronger, more athletic and often higher-scoring teams. Still, look at the weekly upsets and even the more recent undefeated home teams that lost as a favorite at home and you'll see the competitive nature of college basketball in conference play.
Below are the top shooting teams in many of the conferences – and others that are in position and favorites to win their conference tournament and make the NCAA Tournament. I've outlined FG% as a primary stat and also included 3-point shooting, scoring and adjusted offensive efficiency rankings from Kenpom. Hopefully this will assist you and save you time when evaluating and researching information and match-ups.
Best wishes as you shoot for more birdies and green on the hardwood and may most your shots find the net!
Overall stats through February 17, 2019
| | | | | | |
| --- | --- | --- | --- | --- | --- |
| Conference | Team | FG% | 3-pt FG % | Scoring | Adj Off Eff |
| American-AAC | Houston | 44.1 | 35.3 | 75.4 | 34 |
| American-AAC | Cincinnati | 44.6 | 35.7 | 74.1 | 37 |
| American-AAC | Central Fla (UCF) | 46.8 | 34.9 | 73.6 | 55 |
| American East | Vermont | 45.2 | 35.4 | 73.6 | 61 |
| Atlantic 10 | Dayton | 50.3 | 33.1 | 73.8 | 39 |
| Atlantic 10 | Davidson | 44.6 | 35.3 | 70.6 | 112 |
| Atlantic 10 | VCU | 43.7 | 30.1 | 70.8 | 202 |
| Atlantic Sun | Liberty | 48.2 | 37.2 | 72.7 | 52 |
| Atlantic Sun | Lipscomb | 48.1 | 37.1 | 83.1 | 63 |
| ACC | Duke | 48.6 | 31.3 | 86.4 | 3 |
| ACC | Virginia Tech | 48.6 | 41.8 | 75.4 | 9 |
| ACC | North Carolina | 47.5 | 38.2 | 87.5 | 7 |
| ACC | Virginia | 47.4 | 40.1 | 72.1 | 5 |
| ACC | Clemson | 46.3 | 32.4 | 69.6 | 71 |
| ACC | NC State | 47.2 | 36.6 | 81.6 | 33 |
| ACC | Louisville | 45.2 | 36.3 | 77.4 | 20 |
| ACC | Florida State | 45.2 | 33.7 | 77.2 | 28 |
| Big 12 | Iowa State | 48.2 | 36.9 | 78.9 | 10 |
| Big 12 | Texas Tech | 46.7 | 35.7 | 35.7 | 65 |
| Big 12 | Kansas | 47.2 | 36.1 | 76.9 | 27 |
| Big 12 | Baylor | 44.8 | 33.9 | 71.8 | 30 |
| Big 12 | Kansas State | 43.1 | 33.1 | 65.8 | 107 |
| Big 12 | Texas | 43.8 | 33.1 | 71.7 | 32 |
| Big East | Marquette | 46.4 | 39.6 | 79.1 | 23 |
| Big East | St. John's | 45.9 | 36.9 | 79.3 | 53 |
| Big East | Villanova | 45.1 | 36.2 | 75.8 | 11 |
| Big East | Seton Hall | 45.3 | 33.8 | 74.1 | 68 |
| Big Ten | Michigan State | 48.9 | 38.6 | 80.6 | 6 |
| Big Ten | Iowa | 47.4 | 38.1 | 81.2 | 8 |
| Big Ten | Maryland | 46.2 | 36.2 | 33.7 | 22 |
| Big Ten | Purdue | 45.2 | 37.8 | 77.8 | 4 |
| Big Ten | Michigan | 45.1 | 34.3 | 70.4 | 35 |
| Big Ten | Wisconsin | 46.7 | 39.1 | 70.1 | 36 |
| Big Ten | Minnesota | 44.2 | 32.1 | 72.6 | 47 |
| Big Sky | Montana | 48.4 | 37.9 | 77.1 | 116 |
| Big West | Cal Irvine | 44.1 | 36.1 | 70.5 | 174 |
| Colonial | Hofstra | 48.8 | 39.1 | 82.5 | 18 |
| Conf. USA | Southern Miss | 45.7 | 38.2 | 38.2 | 146 |
| Horizon | Northern Kentucky | 47.5 | 36.4 | 77.8 | 59 |
| Ivy | Yale | 49.1 | 36.9 | 80.6 | 90 |
| MAC | Buffalo | 46.1 | 33.8 | 84.6 | 26 |
| MAC | Toledo | 45.1 | 37.1 | 78.1 | 73 |
| MAC | Bowling Green | 44.5 | 37.6 | 78.5 | 103 |
| Missouri Valley | Drake | 46.9 | 36.1 | 74.7 | 126 |
| Missouri Valley | Loyola-Chicago | 49.1 | 36.7 | 66.1 | 126 |
| Mountain West | Utah State | 47.9 | 36.7 | 78.7 | 43 |
| Mountain West | Nevada | 47.1 | 34.4 | 82.5 | 19 |
| Ohio Valley | Belmont | 49.1 | 36.4 | 86.1 | 24 |
| Ohio Valley | Murray State | 48.1 | 34.6 | 80.9 | 51 |
| Patriot | Bucknell | 44.9 | 34.2 | 76.3 | 140 |
| Patriot | Lehigh | 49.2 | 44.2 | 80.6 | 62 |
| Pac 12 | Washington | 46.3 | 35.1 | 71.7 | 81 |
| Pac 12 | Utah | 47.4 | 37.8 | 76.6 | 21 |
| Pac 12 | Oregon State | 47.1 | 32.3 | 74.1 | 54 |
| Pac 12 | Arizona State | 44.8 | 34.2 | 79.4 | 67 |
| SEC | Tennessee | 50.8 | 36.3 | 84.7 | 2 |
| SEC | Kentucky | 47.7 | 35.3 | 78.7 | 14 |
| SEC | Mississippi State | 47.3 | 37.2 | 78.5 | 17 |
| SEC | LSU | 47.2 | 32.7 | 82.9 | 12 |
| SEC | Ole Miss | 47.9 | 36.8 | 77.1 | 29 |
| SEC | Auburn | 45.2 | 37.9 | 80.8 | 15 |
| Southern | Wofford | 48.3 | 41.9 | 81.2 | 13 |
| Summit | South Dakota State | 50.4 | 41.9 | 84.5 | 45 |
| Sun Belt | Georgia Southern | 49.1 | 33.7 | 80.4 | 97 |
| Sun Belt | Texas State | 45.4 | 35.1 | 72.7 | 167 |
| West Coast | Gonzaga | 52.8 | 37.1 | 90.2 | 1 |
FairwayJay is a leading national sports analyst and is recognized as one of the sports industry's most insightful handicappers and professionals. Follow him on Twitter: @FairwayJay