March 2 Big Game College Basketball Betting
Meaningful late season games highlight college basketball's final weeks of regular season
The college basketball regular season is coming to a close, and some of the most meaningful games remain. That included last weekend when we cashed-in on Michigan State (+4) and the better team as underdog won 77-70 in the first place rivalry match-up at Michigan. I provided a betting breakdown at Forbes on that key Big Ten battle, and also a previous big game college basketball piece at Forbes when No. 1 Tennessee lost at No. 4 Kentucky Feb. 16.
Just nine teams remain undefeated on their home court, and one of them plays Saturday in the headliner on CBS when No. 7 Tennessee hosts No. 4 Kentucky in a SEC rematch at 2:00 ET. Both teams are 13-2 in conference play and tied for first place with LSU. Just three games remain before the conference tournament, and the SEC regular season title remains up for grabs.
Kentucky at Tennessee – The Volunteers (25-3) are 16-0 at home and will be motivated with the one-sided loss to Kentucky 86-69 on Feb. 16. Tennessee was ranked No. 1 in the AP Poll at the time, but Kentucky was a 3.5-point favorite. Now Tennessee will be the slight favorite in the meaningful rematch that will draw big betting action at the leading online sportsbooks when the teams tipoff at Thompson-Bowling Arena in Knoxville. Tennessee suffered another key loss Feb. 23 in their only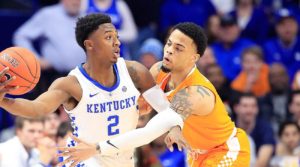 meeting with LSU, 82-80 in overtime as a 4-point road favorite. Kentucky also lost to LSU in their only meeting 73-71 on Feb. 12 as a 7.5-point favorite. That was Kentucky's only home loss this season. So LSU holds the tiebreakers over both Tennessee and Kentucky, and a loss by either the Vols or Wildcats in Saturday's key showdown will essentially cost one of them a chance to win the SEC regular season title. Tennessee has two tough games remaining against Mississippi State and at Auburn while Kentucky plays at Ole Miss and home versus Florida. All four of those other opponents have winning records in SEC play.
Tennessee was completely out-played by Kentucky in the first meeting, and the Wildcats interior strength is real. The Wildcats allow 64.9 points per game this season after holding their last four opponents to 69, 58, 53 and 66 points. Kentucky's defensive field goal percentage defense has fallen to 40.2%, same as Tennessee, but the Wildcats perimeter defense ranks No. 222 according to Kenpom. However, Kentucky's adjusted defensive efficiency ranking is No. 9 in the country. Tennessee's offense is No. 3 in the country in adjusted efficiency and No. 16 overall in effective FG% and No. 7 in 2-point percentage. So it's strength versus strength inside, but neither teams 3-point defense is very good with Tennessee allowing 34.2% shooting beyond the arc. Kentucky has taken the fewest 3-point shots in the league, and may be forced to take more with Reid Travis out and less interior opportunities.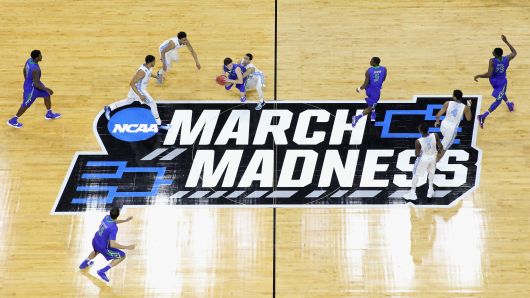 Notable Injury – the key difference in this rematch is that Kentucky will play without senior forward Reid Travis, who had 11 points and 8 rebounds against the Vols two weeks ago but suffered a knee sprain the next game and hasn't played since. Kentucky held on to beat Missouri and then crushed Auburn 80-53 without Travis before narrowly getting by Arkansas 70-66 as a 15-5-point favorite Feb. 26. In that contest, Kentucky's No. 2 scorer (14.2 PPG) and best free throw shooter Tyler Hero suffered an ankle injury but returned to score 29 points and he'll play Saturday against Tennessee.
Travis' defense was a pivotal point in limiting Tennessee's leading scorer Grant Williams (19.1 PPG) to a season-low four shots in Kentucky's win over Tennessee. Williams scored 16 points on 2-for-2 shooting beyond the arc and 8-of-9 free throws. But Travis was able to match his physical style and front him in the post while limiting him inside and moving him out of the paint.
Tennessee ranks top-10 in the country in scoring averaging 83.1 points per game including 82.2 at home. Without Travis' defense for Kentucky, the Volunteers will shoot better than their 40.1% FG in the first meeting and get more transition baskets and better looks inside. With Kentucky star PJ Washington leading the team in scoring (15.0) and rebounding (7.9) with coach Calipari pushing him for even more production, we're likely to see the teams stars rise up and perform even better than the first meeting when Washington scored 23 points on 9-of-12 shooting as the games top scorer. And there will be plenty of future talent in the stands watching as Tennessee hosts a few 5* high school talents and multiple 4* prospects for the biggest game in Knoxville in decades.
SEC Pick: Not yet ready to lay 3 points or more with Tennessee, but lean towards more scoring than the first meetings posted total of 145.
Iowa State at Texas – Iowa State (20-8) is 9-6 in Big 12 play and just one game behind third place teams Kansas and Baylor. The Cyclones beat Texas 65-60 in the first meeting but failed to cover as 8-point favorite on Feb. 2. A key win at league-leader Kansas State 78-64 on Feb. 16 was followed by a pair of close losses to Baylor and at TCU that dropped ISU out of the top-25. While Texas is just 15-13 and 7-8 in Big 12 play, the Longhorns are still projected to make the NCAA Tournament as a No. 9 seed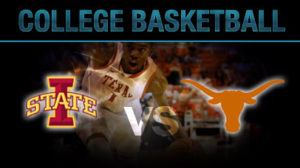 according to the most recent Bracketology by Joe Lenardi.  I'm not buying it. Texas enters off back-to-back losses including 84-83 in overtime at Baylor. The Longhorns have lost five home games this season, have a poor perimeter defense (35.9%) that has been torched for 42.6% shooting in their last three games. Iowa State has the better coach, inside-outside combination, defensive dominator defense, and the Cyclones are one of the top shooting teams in the country while Texas struggles with their shooting. At a near pick 'em price, Iowa State is the better team and plenty motivated as well to get the road win as the pressure mounts on Texas to make the NCAA Tournament. Note that Iowa State is still holding a spot as a defensive dominator and held Texas to 39% shooting in the first meeting. Iowa State also leads the Big 12 in scoring, FG shooting and steals and is slightly better rebounding team than Texas. ESPN2 carries the TV coverage at 2:00 ET.
Big 12 Pick: Iowa State and season sweep for Cyclones
Nevada at Utah State – Out to the Mountain West, where Nevada (26-2) has fallen to No. 12 in the country this week following a Feb. 20 loss at San Diego State 65-57. The Wolf Pack were laying 7.5-points on the road that night, but after back-to-back home wins over Fresno State and UNLV, the Wolf Pack are now 13-2 in Mountain West play and will get their shot at redemption and a perfect undefeated home record when they host SDSU in their last home game March 9. But this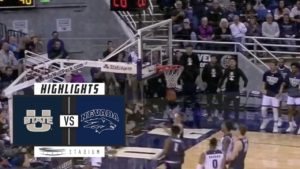 Saturday, a tougher challenge awaits at Utah State (23-6) with first place on the line. Utah State is 13-3 in Mountain West play and this is the Aggies last home game of the season. Utah State is 13-1 at home and got their own redemption against San Diego State last time out with a 70-54 win over the Aztecs Feb. 26. Utah State rides a 5-game winning streak and is 4-0 ATS in their last four games. The Aggies have also won each of their last six home games by 15 or more points. More than 8,000 fans filled the Spectrum in Login in Utah State's recent win over San Diego State, and this game should be a dandy on CBS Sports Network at 8:30 ET. It will also be electric and thundering loud with a massive wall of rowdy students that is synonymous with big games at Dee Glen Smith Spectrum in Logan, Utah.
Nevada won the first meeting 72-49 on Jan. 2 with the game coming in well under the total of 150.5. A significant downward adjustment is expected, as Nevada remains a defensive dominator while Utah State is now top-40 in the country in adjusted defensive efficiency and top-20 in effective field goal percentage defense. What a job by Utah State coach Craig Smith, who now has Utah State listed as a 'First Four In' projection for the NCAA Tournamentin his first year as head coach at Utah State after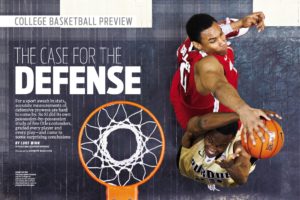 much success at South Dakota State. A win over Nevada definitely secures their spot in the big dance for the Aggies. Quite an accomplishment for a USU team that had a massive makeover when Smith took over and four players left the program after last season including the Aggies best player PG Koby McEwen. Only four players entering the season averaged more than 7 minutes per game in D1 basketball. Nevada coach Eric Musselman is one of 15 finalists for national coach of the year in college basketball. But under-the-radar Utah State ranks top-3 in the country in 2-point percentage defense and limiting opponents offensive rebounding, so expect fewer second chance opportunities and points inside. Nevada's weakness is offensive rebounding, but both teams are top-2 in the league in scoring offense and defense. Still, Utah State's perimeter defense is bottom of the league with UNLV, and Nevada just torched UNLV with 3 point shooting hitting 13-of-27 from the arc. Both teams shoot 46.9% FG and rank among the top shooting teams in the country, but Nevada takes much better care of hte basketball and ranks top-10 in turnover percentage. The Wolf Pack have the experience and big game players and advantage. Much to like about the surprise season and play of Utah State as they play a meaningful last home game in the biggest game of the season in the Mountain West. But we'll call for Nevada, as a very slight road favorite, to get a tough road win and secure the regular season crown.
Mountain West Pick: Opinion Nevada and UNDER
Article posted at osga.com.
FairwayJay is a leading national sports analyst and is recognized as one of the sports industry's most insightful handicappers and professionals. Follow him on Twitter: @FairwayJay