March 10 College Conference Semi's and Championship Games
Meaningful College Conference Tournament Games to Watch March 10
It's been wall-to-wall basketball this week for the College Conference Tournament (CCT) games, and I've personally been striping it and hitting it in the sweet spot. A 7-2 week on Top Plays including a 6-0 run into Saturday has us feeling full of energy despite endless hours of prep and research. Yet even an Ole Miss meaningless 3-pointer at the buzzer vs South Carolina (-2') in a 1-point Rebels loss reminds us that we're often just a missed layup or free throw on one end and a made 3-pointer on the other end from winning or losing a close contest.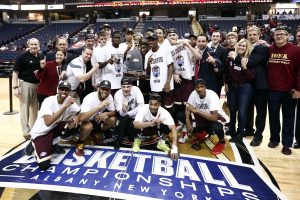 In our handicapping, research and analysis, we've been able to use not only match-up and stats information, but our proven profiles in CCT action that so often involves other motivational and emotional components. Some of Saturday and Sunday's CCT championship games also set up totals situations that have proven profitable in recent years, and we'll outline some games and totals to consider below.
While this week has been a good one, it only takes close call losses and losing results like we had just two weeks ago to keep things in perspective and understand that the CCT games have been landing closer to the point spread than ever – on average near 7 points from the betting line. The linemaker has been strong and spot on in many games. Much of this week, CCT games have seen nearly 46% of the contests land within 5 points of the betting line until Friday, when 15-of-42 games (36%) landed within 5 points of the line with more blowouts taking place. During the course of the regular season, margin of victory is closer to 9 points on average with approx. 40% of those games landing within 5 points of the betting line.
Many of the major conference teams had already secured their spot in the NCAA Tournament field prior to the CCT's, so their motivation and intensity level is not at its peak. Some of that energy is better saved for next week's NCAA Tournament, and even the coaches understand that with the back-to-back-to-back games that the CCT's demand. That doesn't mean some of the top teams don't play hard or well, as No. 1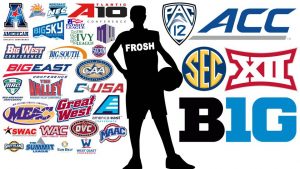 seeds Virginia (ACC), Kansas (Big 12), Arizona (Pac 12), Cincinnati (AAC), Rhode Island (A-10) all made the championship games Saturday from multiple bid conferences. Top seeds in the Big Ten (Michigan State), Big East (Xavier) and SEC (Auburn) were all beaten in the semifinals. However, teams like Alabama, on the bubble entering the SEC tournament, are playing 'all-in', and showing strength with the 'Tide pounding top-seed Auburn in the second half of the SEC semifinal.
Of course, in smaller conferences and 1-bid league, it's often 'balls out' for most teams, and often an unfortunate ending for many of the best teams that may have won the more grueling and deserving regular season title only to be upset in the college conference tournament and lose the opportunity to compete in the NCAA Tournament. Middle Tennessee State is the latest example, as MTSU (16-2) won Conference USA but was upset as a 13-point favorite vs So. Miss in the CCT quarterfinals, a team the Blue Raiders had beaten twice by double-digits during the regular season.
Saturday CCT Semifinals
Sun Belt – #1 UL Lafayette (-6) vs #4 Texas Arlington. Total 158.
#2 Georgia State (-3.5) vs #3 Georgia Southern. Total 144
American – #1 Cincinnati (-16) vs #5 Memphis. Total 128
#2 Wichita State (-2.5) vs #3 Houston. Total 151
Atlantic-10 – #1 Rhode Island (-7.5) vs #4 St. Joes. Total 140
#2 St. Bonaventure vs Davidson (-2). Total 145.5
SEC – #4 Kentucky (-4) vs #9 Alabama. Total 141
#2 Tennessee (-3) vs #6 Arkansas. Total 143
Ivy – #1 Harvard (-5.5) vs #4 Cornell. Total 140
#2 Penn (-5.5) vs #3 Yale. Total 141
Watch these semifinal games, and if either underdog wins outright, then Sunday's championship games is one to consider 'under' the total, as these situations are 5-1 the last two years in CCT championship games. If an underdog wins and both the semifinal games went over the total, then the championship game has gone 3-0 under the total last two years.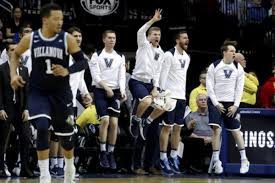 Saturday Championship Games
Big East – #2 Villanova (-13.5) vs #5 Providence. Total 147.5
Big 12 – #1 Kansas vs #3 West Virginia (-1). Total 151
ACC – #1 Virginia (-4) vs #6 North Carolina. Total 128
Pac 12 – #1 Arizona (-3) vs #2 USC. Total 144
MAC – #1 Buffalo (-6.5) vs #2 Toledo. Total 159
Conference USA – #3 Western Kentucky (-5.5) vs #4 Marshall. Total 161.5
Mountain West – #3 New Mexico vs #4 San Diego State (-4.5). Total 150.5
Big Sky – #1 Montana (-3) vs #3 Eastern Washington. Total 141.5
Big West – #3 Cal Irvine (-2) vs #4 Fullerton. Total 134
WAC – #1 New Mexico State (-5) vs #3 Grand Canyon. Total 133.5
Providence (+8) upset #1 seed Xavier in overtime Friday, setting up the total situation and profile in the title game vs. Villanova that has gone 5-1 under the total the last 2 years.
North Carolina (+4) upset Duke in the ACC semifinals setting up the same 5-1 under the total situational profile vs Virginia.
Fullerton (+1) topped #1 seed UC Davis and will play #2 Santa Barbara in the Big West championship, setting up the same 5-1 under the total profile.
Grand Canyon (+2.5) beat Utah Valley and will play top-seed New Mexico State in the WAC Championship with the same 5-1 under the total profile in play.
The Mountain West will have 2 teams in the NCAA Tournament as Nevada is in despite a semifinal loss to San Diego State. The SDSU vs New Mexico championship game should be an up and down track meet with everything on the line. On March 6 I Tweeted that New Mexico (12-1) was the best long shot and could win the Mountain West tournament.
FairwayJay is a leading national sports analyst and is recognized as one of the sports industry's most insightful handicappers and professionals. Follow him on Twitter: @FairwayJay