Historic LA Clippers Comeback Win Over Warriors Paid Off Big With In-Game Betting
LA Clippers Comeback from 31-Point Deficit to Win 135-131
Don't go to bed early, or count your wager as a winner before the game is over. Another lesson learned by bettors who thought their Golden State (-13.5) bet or (gasp) money line bet on the Warriors (-1300) was an easy winner when leading by 31 points in the 3rd quarter.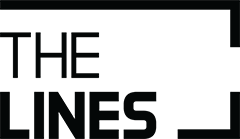 The NBA is full of more momentum swings and scoring surges than any other sport. The LA Clippers 135-131 win Monday night tied the series at 1-1 against top-seeded Golden State, and was the biggest comeback in NBA playoff history, topping the 29-point rally by the Los Angeles Lakers in the 1989 Western Conference semis over Seattle.
Not to be outdone, the Denver Nuggets (-7) rallied from a 10-point halftime deficit Tuesday night. Denver trailed San Antonio by 7 points at the end of the 3rd quarter before rallying to win and somehow cover as well to tied their Western Conference series at 1-1.
The full story of what happened in the Clippers comeback win is provided in my recap at TheLines, but here is more on the betting odds and action before and during the game.
Odds and in-game action
The Warriors were a -13.5 point favorite before the game and -1300 on the moneyline. According to numberFire, the Warriors had an 88.2% win probability from the opening tip. The Clippers were +870 on the moneyline and FanDuel Sportsbook took a $500 moneyline bet on Los Angeles, which returned $4,350.
With the Warriors leading by 23 points at halftime, FanDuel Sportsbook made the Clippers a -0.5 point favorite on the 2nd half line.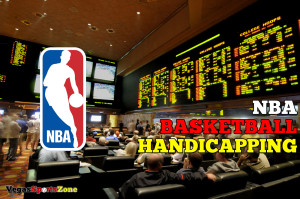 But in-game betting offered some much bigger prices on the Clippers. FanDuel took 14 bets on Los Angeles at a +10000 price (100-1) with the largest bet of $50 to return $5,000.
According to numberFire Live, Golden State had a 99.65% chance of winning when leading by 31 points.
Perhaps that's why BetStars was offering the Clippers at +100000 (1000-1) odds at that point in the game. Unfortunately, nobody in NJ had the stones to put a bet down.
Some bettors at DraftKings Sportsbook took the Clippers live at odds of 20-1 later in the game. One bettor had the vision of a historic comeback and bet $150. He was rewarded for his long-range jumper and longshot bet with a $3,150 payoff on the Clippers victory.
It's fair to say that bettors will be paying even closer attention to in-game odds for the rest of the NBA playoffs.
FairwayJay is a leading national sports analyst and is recognized as one of the sports industry's most insightful handicappers and professionals. Follow him on Twitter: @FairwayJay