Follow The 2020 NFL Draft And Betting Action On VSIN's 'Betcast'
VSIN's 'Betcast' Gives Bettors The Breakdown On 2020 NFL Draft Day
It's time to 'Follow the Money' and see how the wagers and prop bets play out in the 2020 NFL Draft. The Vegas Stats & Information Network provides the opening night coverage April 23 from 5-9 p.m. PT.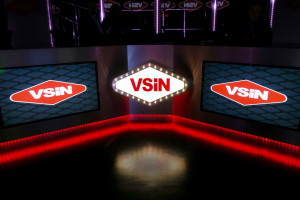 I featured VSiN in a recent article at Forbes. As the NFL Draft unfolds, VSiN's "Betcast" will provide gamblers and NFL enthusiasts updates, insight and information you can bet on.
There is added links and coverage in the article including Pro Football Focus' NFL Draft position rankings and an NFL Draft Betting Guide at TheLines.
But VSiN's "Betcast" has you covered evaluating hundreds of props offered at the sportsbooks including William Hill. The VSiN team of analysts will break down the bets, odds and results as players are picked, and update the wagering opportunities throughout the draft with a focus on the first round.
Read more about VSiN's "Betcast" and the NFL Draft betting breakdown in my article at Forbes.
(Banner Image Credit: NFL)
Author: FairwayJay
is a leading national sports betting analyst, writer, handicapper and sports betting insider providing insight and information you can bet on for nearly two decades from Las Vegas. He chips in additional sports betting coverage and reporting on industry news and events for leading media and sports betting sites and companies. Follow him on Twitter: @FairwayJay