Fairway's Forecast – College Football Week 8 Preview And Picks
Fairway's Forecast and Week 8 College Football Underdog Picks
Some key Top 25 games this week, and we're playing one of them in our weekly underdog picks on these pages. For a complete review and analysis of my Week 8 underdog picks, visit osga.com and review additional sports betting industry updates including an article on the recent Global Gaming Expo and Sports Betting Symposium in Las Vegas.
I had a pre-conference preview for Forbes on the Sports and Gaming Partnerships discussion from the panel featuring NHL Commissioner Gary Bettman, and CEO's at FanDuel, Rush Street Gaming and William Hill's Joe Asher, who I talked with prior to G2E and also at the conference.
The executives at those major bookmakers understand the interest in sports betting and college football, along with the importance of partnerships. Working together with leagues and related industry companies to provide a more enjoyable and engaging experience for the fans, and those interested in betting.
Let's continue with our pursuit of profit selecting only underdogs again in Week 8.
Real time scores and odds from Las Vegas sportsbooks.
College Football Week 8 Underdog Picks for Saturday, Oct. 19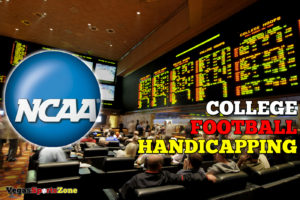 365 Oregon State (+11) at California – Beavers Moneyline +350
395 Tulane (+4) at Memphis – Green Wave Moneyline +155
421 Michigan (+9) at Penn State – Wolverines Moneyline +270
A pair of top-10 defenses battle in the Big Ten with Penn State (6-0) trying to remain undefeated against Michigan (5-1) in 'White Out' night in Happy Valley between Top 20 teams. The Nittany Lions have allowed just 49 points and rank top-3 in the country in sacks and tackles for loss. Both teams are allowing 283 yards per game and 4.0 yards per play or less, and each team had close wins over Iowa the past two weeks. Penn State has scored 17 points against both Iowa and Pitt in their two toughest challenges against better defenses. The Lions were also out-gained by Buffalo in a misleading final, and while improved since Penn State has still be out-gained by three FBS opponents this season. Michigan has bounced back from it's blowout loss at Wisconsin, which ran coach Harbaugh's record to 1-6 on the road against ranked opponents. Penn State is no No. 7 while Michigan enters No. 16, and while that means little, what does matter is that if Michigan holds Penn State under 28 points as expected, they have a great chance to cover. Minimize turnovers and the Wolverines take this to the wire and can win.
Top 25 college football matchups this week, and more info and rankings in NCAA football.
More insight and information in my weekly college football underdog picks and preview at osga.com.
FairwayJay is a leading national sports analyst and is recognized as one of the sports industry's most insightful handicappers and professionals. Follow him on Twitter: @FairwayJay